Marina Sports City Lahore is a state-of-the-art project that has been developed to cater to the needs of sports enthusiasts. This project has been designed to provide an integrated platform for sports, leisure, and entertainment.
In this blog, Graana.com provides further details about the project, including its features, facilities, and more.
About Marina Sports City Lahore
This is a new project by Al-Jalil Developers, one of the most reputable and trusted names in the real estate sector of Pakistan. The company has been delivering quality projects since 2002, with a vision to provide affordable and premium housing solutions.
Marina Sports City Lahore is not just another housing scheme, but a unique and innovative concept that aims to promote sports culture and healthy living among its residents. It is also the home of Lahore Qalandars, one of the most popular franchises of Pakistan Super League (PSL). It will feature a state-of-the-art cricket stadium in Pakistan, where the team will play home matches and train their future stars.
However, cricket is not the only sport that it will promote. The project will also have a football stadium, a golf course, a tennis court, a squash court, a hockey stadium, a sports academy, sports training centres, gymnasiums and much more. It will provide its residents with an opportunity to learn, practice and excel in various sports, under the guidance of professional coaches and trainers.
It will also have other attractions and facilities, such as parks, lakes, mosques, schools, colleges, hospitals, shopping malls, restaurants, cinemas and more. Marina Sports City Lahore offers residential plots of different sizes, such as 3 marla, 5 marla, 10 marla and 1 kanal.
The plots are available on easy instalment plans of up to 5 years. It also offers a 10% discount on cash payments. The booking starts from as low as Rs. 150,000 for 3 marla plots.
Location and Accessibility
Marina Sports City Lahore is ideally located in the centre of the city, providing easy accessibility to visitors. The project is situated on Main Raiwind Road, just a few minutes away from Lahore Ring Road. It is also situated close to major educational institutions, hospitals, and commercial areas.
Facilities and Features
Here are some of the key facilities and features of this project:
Sports Grounds
The project will feature multiple sports grounds for cricket, football, and other sports. These grounds are equipped with state-of-the-art facilities and are designed to provide a high-quality experience.
Indoor Sports Complex
The indoor sports complex will be equipped with facilities for basketball, badminton, and other indoor sports, making it possible for visitors to engage in sports activities all year round.
Gym and Fitness Centre
There will be a modern gym and fitness centre that will be equipped with state-of-the-art equipment and offers several fitness programs and classes.
Jogging Tracks and Cycling Paths
The project features jogging tracks and cycling paths (that are surrounded by green spaces) are designed to promote a healthy and active lifestyle.
Opportunities for Sports Enthusiasts
Marina Sports City Lahore offers a range of opportunities for sports enthusiasts to engage in their favourite activities. The project is designed to cater to the needs of both amateur and professional sports enthusiasts, providing a platform for them to hone their skills and improve their performance.
Sports Training
It will offer several training programs for cricket, football, and other sports. These programs are designed for both beginners and advanced players, providing them with the opportunity to improve their skills and performance.
Sports Events and Tournaments
It will also host different sports events and tournaments throughout the year, which provide an opportunity for sports enthusiasts to showcase their skills and compete with other players.
Sports Academy
The Marina Sports City Lahore is not just a sports complex but also a platform to promote sports education and training. The project will feature a state-of-the-art academy that will offer training and coaching in various sports.
It will be equipped with modern training equipment and will have experienced coaches and trainers. It will also offer programs for physical fitness, wellness, and mental health.
Residential Units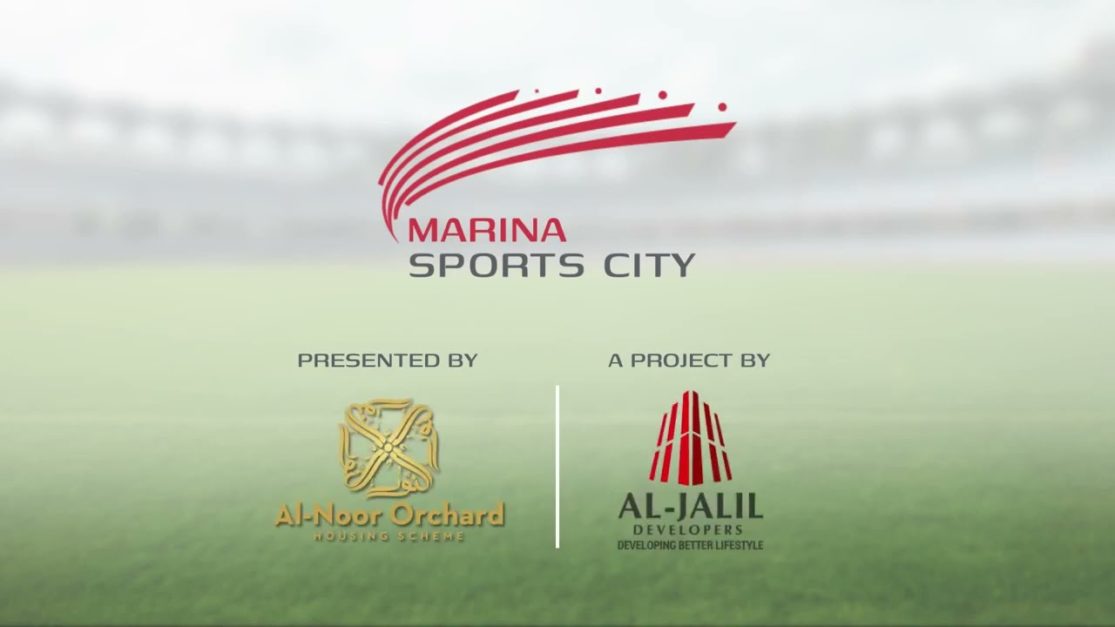 It will also offer residential units for those who want to live close to the sports complex. The residential units will include apartments, villas, and townhouses, which will be designed according to modern standards and will be equipped with all the necessary facilities and amenities.
Commercial Area
The commercial area in the complex will offer multiple shopping and dining options.
| | | | | | | | |
| --- | --- | --- | --- | --- | --- | --- | --- |
| Plot Size | Booking Amount | Confirmation Within 6 Months | Balloting Within 18 Months | Possession After 2 Years | 6 x Half Yearly Instalments | Monthly Instalments | Total Price |
| 3 marla | 175,000 | 175,000 | 350,000 | 200,000 | 50,000 | 11,000 | 1,750,000 |
| 5 marla | 250,000 | 250,000 | 450,000 | 300,000 | 75,000 | 15,000 | 2,450,000 |
| 10 marla | 450,000 | 450,000 | 750,000 | 500,000 | 125,000 | 28,000 | 4,500,000 |
| 20 marla | 750,000 | 750,000 | 1,500,000 | 900,000 | 225,000 | 45,000 | 7,500,000 |
Conclusion
The Marina Sports City Lahore is a significant project that promises to revolutionize the sports infrastructure in Pakistan. Its objective is not just to promote sports and wellness culture, but also to contribute to the economic development of the region. It is set to become a new hub for sports enthusiasts in the region and is definitely worth keeping an eye on.
For more information, visit Graana.com.