Islamabad: The federal cabinet has approved the FY 2023-24 budget for the upcoming financial year, which is set to be presented today in the National Assembly. The proposed budget, amounting to 14,500 billion rupees, addresses important national priorities while fostering economic growth.
To tackle the fiscal deficit, the government plans to keep it at 7.7% in the FY 2023-24 budget, according to sources. The target for tax collections in the next fiscal year is anticipated to be 9,200 billion rupees, with a significant allocation of 2,800 billion rupees projected for non-tax income sources.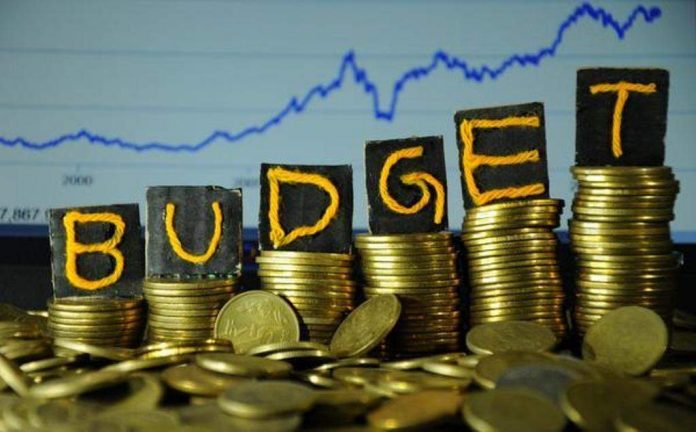 The forthcoming budget places considerable emphasis on subsidies, with a proposed volume of 1,300 billion rupees. The power sector is expected to receive the highest subsidy, amounting to 976 billion rupees. An allocation of 7,300 billion rupees is also forecasted for loan and interest payments.
According to reliable sources, defense spending is estimated to be allocated 1,800 billion rupees in the budget. Furthermore, 430 billion rupees are projected to be earmarked for the Benazir Income Support Program, aimed at assisting vulnerable segments of society.
The total development budget for the next financial year is forecasted to reach 2,709 billion rupees, reflecting a 4% increase compared to the previous year. The federal development budget alone is proposed to be 1,150 billion rupees, while Sindh's development budget is anticipated to witness a 40% rise, reaching 617 billion rupees.
Punjab and Khyber Pakhtunkhwa have submitted interim budget proposals for four months. Punjab's development budget proposal stands at 426 billion rupees, whereas Khyber Pakhtunkhwa has put forth a proposal of 268 billion rupees.
In a noteworthy development, Balochistan's development budget for the next financial year is projected to be 248 billion rupees, indicating a substantial 65% increase compared to the current year. The budget is also considering an increase in the Petroleum Development Levy (PDL) from Rs.50 per liter to Rs.60 per liter, which is estimated to generate approximately 870 billion rupees in revenue.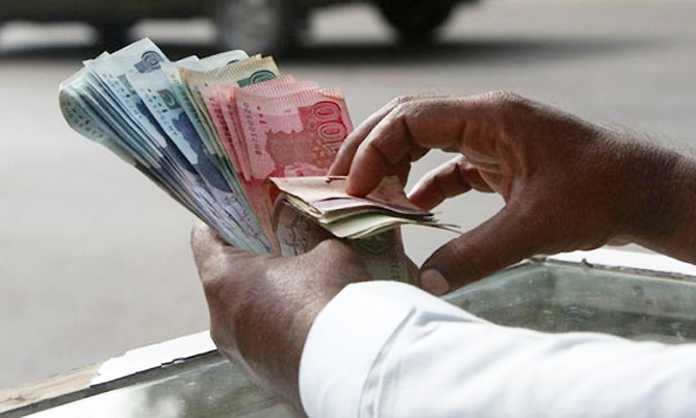 The government has set an ambitious target of 58.70 billion dollars for imports, while exports are projected to reach 30 billion dollars in the next financial year.
The Annual Development Plan for the next financial year, 2023-24, has established growth targets for key sectors of the economy. The government aims to achieve a GDP growth target of 3.5 percent, reflecting its focus on sustainable economic development.
Various sectors have been assigned specific growth targets to drive economic expansion. The agriculture sector has a growth target of 3.5 percent, with emphasis on major crops and implementing modern agricultural practices. The industrial production sector has been assigned a growth target of 3.4 percent, while the services sector aims for a growth rate of 3.6 percent.
Other sectors with growth targets include:
Livestock (3.6 percent)

Cotton industry (7.2 percent)

Forestry (3.0 percent)

Fishing (3.0 percent)

Large-scale manufacturing (3.2 percent)

Electricity generation and gas distribution (2.2 percent)

Wholesale and retail (2.8 percent)

Transportation and communication (5.0 percent)

Education (3.0 percent)

Private sector (5.0 percent)

Real estate (3.6 percent)

Financial and insurance sectors (3.7 percent).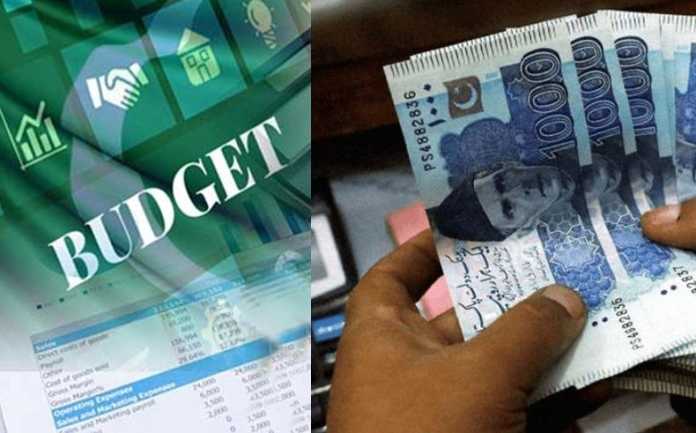 The government's development plan includes specific allocations for various divisions and ministries. Noteworthy allocations include Rs. 5.45 billion for Aviation, Rs. 9.012 billion for Cabinet Division, Rs. 4.05 billion for Climate Change Division, and Rs. 3.22 billion for Finance Division.
Additionally, the government aims to focus on sports activities in the upcoming fiscal year, with plans to construct 250 mini-sports complexes nationwide. The project, costing 12 billion rupees, will receive equal funding from the federal and provincial governments.
The budget proposals reflect the government's commitment to promoting balanced economic growth, attracting investments, and improving people's well-being. With an emphasis on development and revenue generation, the government aims to create a favorable environment for investment, generate employment opportunities, and drive progress in various sectors.
The budget presentation in the National Assembly is expected to provide further details and insights into the government's fiscal year 2023-24 plans.
For more information, visit Graana.com