A home is where the dreams dwell, where love resides, memories are made, and laughter never ends with your loved ones. Whether you own a house or rent it, it is where your story begins.
The responsibility of owning a place to live is a rite of passage that almost everyone goes through. But, it is not an easy journey.
If you think that you have found a perfect rental home or apartment and you're already planning in your mind as to how you will decorate it, then remember you may have found your dream home, but finding a new place to live is an exciting yet nerve-wracking experience.
Beware of getting caught up in the moment and ignoring some basic question you must ask the landlord before you sign away on the lease and start packing. It is extremely important to make sure that the property you're looking for or have finalised is the right place for you and your loved ones to live. There are some questions you need to find answers to before you can come to a decision.
Graana.com brings a list of some of the important things to ask before renting a place.
Do your homework
Before you venture out to find the perfect home to rent, there are a few essentials to keep in mind. The same advice served in one the previous blogs, you can buy a beautiful house, but to make it a perfect home there are some things you need to take care of. For this, looking at things and deciding rationally is a must.
Do your homework
Firstly, plan. Take your time to plan out your needs and wants. It is very important to move forward step by step. Once you have a list to cater to your needs, you can fulfil your wants next. You must strive to find a place that comfortably accommodates your entire family. Look for a place that has enough room and ensures the privacy and space, your family needs. The next step is setting your financial range. Once, you know how much spending you can afford, the search for perfect home becomes easier as it narrows down the unlimited listings or options you may have to go through. Another important factor to help you rent a space to fulfil your needs is renting a house on a location that accommodates your needs. You must choose a location that is secure and well-protected. Secondly, make sure to have a look around to see whether or not there are basic amenities nearby. Once you have planned out what you exactly need, finding a space on rent becomes easier.
The following list is an overview of different questions that you should find the answers to before you sign a lease. It is essential to follow up from things from the past, right up to the present date, so that you don't regret your decision to rent the apartment later.
How long has the house been maintained?
While exploring any property, you may polish up some of your interviewing qualities by asking this question. It's the real estate version of asking "tell me about yourself' in an interview, except this time you're the interviewer. By asking questions related to the maintenance and management of the property, you can know about the potential issues the property has faced over time. Get an insight into the maintenance issues of the property to save yourself from any kind of future issues.
It is a great way to learn not only about the property but also about your potential landlord from the way they respond: are they enthusiastic? Pessimistic? Critical? Evasive? Welcoming?
How long have the past tenants lived on the property? Along with getting to know about the turnover of the property, one can deduce different aspects from this question. Like knowing how or why the past tenants left and exploring if there were any issues or grey areas to avoid if you rent the property.
What is the maintenance policy and how will it work?
One of the most common issues observed while renting a property is related to maintenance. A very common practice observed in Pakistan while one is renting the property is the landlord's verbal assurance… it ranges from assuring the tenants that after every few months, they will pay for maintenance issues or asking them to fix the issues with the promise the amount will be compensated later.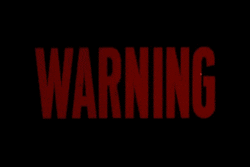 It is a trap. Don't fall for it.
Make sure to ask your landlord about what the maintenance policy is going to be. After knowing all the issues, have a proper maintenance plan to resolve the issues early on during the rental deal. After proper negotiations and setting up the terms, make sure to put the terms and conditions decided in the contract. By making it legal, you make all negotiations binding and liable to fulfilment. This is a fundamental tip that makes the landlord fulfil their responsibilities towards their property and their tenants.
What is the security deposit, and when is the payment due?
Aside from deciding the rent amount itself, it is equally important to find out and decide one of the most important things the period to pay the due rent amount. Some landlords have a very strict rental due date with fines kicking in immediately if it is late. In Pakistan however, there isn't a fine. The landlord directly looks at ways to evict the tenants if the rent amount is delayed. Such matters and issues should be discussed beforehand as a measure against any future inconveniences. A tip to overcome this issue is setting up a "grace period" of several days or weeks, which can be very useful if unexpected emergencies arise in the future.
Also be sure to find out what the acceptable means of payment are, whether the landlord requires payment via money order, transferred in their account or in cash by-hand. For money orders and bank transfer, there is an additional expense that you will need to budget for each month. It is essential to decide beforehand as well. For money to be given by hand, make sure you have proof of every payment cleared. Again, when you review the lease, make sure the terms there match what you have been told verbally and what has been decided on.
What are the penalties on breaking the lease?
This is a practice not common in Pakistan, but wouldn't it be so easy if there was a set period of the contract, after which the contract could be renewed again for a given period?
This could make it easier to avoid emergencies that may come up in terms of job changes especially if one is deployed in the military, or family situations arising that require you to move in with parents or other relatives. In such circumstances, how easy or hard is it to break the lease if necessary, and will it cost to do so? If yes, then how much?
What is the time-period to inform in case you want to vacate the premises?
These are some of the vital questions that need to be decided on before you set a lease.
How much is the security deposit? What is required to get the full security deposit back?
A security deposit is a sum amount of money that a tenant agrees to pay to a landlord before taking possession of the rental property and after moves in the house. The amount is usually based on the monthly rent. Many landlords demand that the tenants pay an equivalent of one and a half month's rent. This is taken in case of damage to the apartment or breach of the lease if the tenants decide to move out of the house. To pay up for the damages, the landlord keeps a security deposit from the tenants.
So, before adding this to the lease, one must ensure a detailed discussion with their landlord to explain in detail the conditions of the security deposit. Ask about the expectation of the landlord for the conditions of the apartment to get the security deposit returned. Individual landlords are sometimes much less lenient on this, and consider having to repaint or use up the amount for the damages. In general, before you move in any rental property, make sure you make a list of all the available things present and the conditions they are present in so that when you are moving out, you get the maximum possible amount of your security deposit back.
Do they allow redecorating the house?
From creating a memory wall by putting up pictures and frames to painting the walls in different shades from the colour spectrum, everyone wants to decorate their homes beautifully to make it feel warm and homely.
While looking to rent the perfect home, you may come across some landlords who wouldn't allow nail holes in their walls or let you paint the walls different colours. Other landlords may build a cost of minor repairs and repaint for new tenants into your rent amount and security deposit. If you want to paint the walls different colours, make sure to find out if this practice is acceptable by the landlords upfront. Many landlords will give permission on the condition that you return the walls to their original colour before you move out.
In some instances, if you are looking at an apartment that has not yet been turned over for the next tenant, the landlord may be willing to let you paint the walls on your own expense.
How often will the rent go up?
There are many apartments in which a certain percentage of the rent goes up upon renewal of the lease or when a year passes by. To ensure that you pay a fair amount, you will have to work for it personally. For more awareness of this step, get in touch with the local property agent and see the property trends of the surrounding area to make sure that firstly, as the time passes you will be able to afford the rent. And secondly, the price you are going to pay is fair. If you're looking for a long-term apartment, but the rent goes up by quite a bit each year, this may not be the apartment for you.
Before this clause is seen in the contract, do your homework to negotiate with your potential landlord when the time comes. When you are signing the contract, read the terms and conditions properly to avoid regrets later.
Ask for a copy of the contract in advance.
After discussing all the important questions and finding your answers, have your landlord give you a copy of the contract before the actual signing day. When you get the copy, remember to read it carefully for all the negotiations are done and changes made. Make sure that what is on the page matches what you and the landlord have decided upon because the written contract that you sign is what will stand, and will be a binding contract. If the landlord has agreed to changes from the standard contract, request to have them inserted into the lease and make sure the changes are present in the version that you sign.
After the period of due diligence and asking a lot of questions upfront, make sure to do some background research before making your final decision. There are infinite questions that you should ask before you set out to rent an apartment. Be it checking out your neighbourhood or asking questions related to the house itself, do everything in your power to make sure that the house you have chosen for rent, is actually your dream home. You don't want it to be a potential nightmare that may cause you stress and heartache in the future.
Can you think of more things to ask before renting a place? Leave a comment below and keeping following Graana Blog to find solutions to your property related questions.
Also Read: