On Rawalpindi's busiest High Court Road, Gulrez is one of Islamabad's most populated and busiest neighborhoods. The locality offers one of the best living experiences in the twin cities. Located to Bahria town Rawalpindi, Gulrez promises a lush and luxurious living environment. The area provides all sorts of modern conveniences to its residents as well.
With increasing rates in property prices, more and more people are looking to rent a house and invest in property. The area attracts a lot of buyers and tenants as it lies in an ideal location. The area is surrounded by restaurants and utility stores just around the corner.
The provision of amenities such as water, gas, and electricity is ensured around the clock to ensure the residents' comfort. Graana.com, Pakistan's most innovative property portal, features everything you need to know about Gulrez Rawalpindi.
Type of Property in Gulrez
There are many Residential Properties for Sale in Gulraiz Housing Scheme. Property in Gulrez is offered in both commercial and residential property plots for sale. Along with houses for sale and rent and flats for rent in Gulrez Rawalpindi are available in various sizes. It provides a modern lifestyle to the residents at very affordable prices. It is among one of the most populated and developed areas in the city.
The standard size of houses for rent and sale, and flats for sale in Gulrez Rawalpindi includes 5 Marlas, 8 Marlas, 10 Marlas, and 1 Kanal. There are single-storey houses, multiple-storey houses, furnished and unfurnished apartments, and double-storey homes, with proper parking space and a beautiful lawn. The houses provide a comfortable lifestyle as they are designed and developed to cater to the residents' needs.
Price Trends of Property in Gulrez Rawalpindi
Gulrez has some of the most sought-after properties due to its access to facilities. There is a large number of houses that are up for sale, and houses for rent in Gulrez Rawalpindi are available. You can easily find a house for sale in Gulrez Rawalpindi according to your budget. With the increasing population, developers are constructing more houses to accommodate more people in the area.
The prices in this area vary with the type of houses, amenities, location, and size of the area. In many instances, buyers may be able to negotiate the price as they are usually a little flexible. We have listed down the standard rental and sale price trends for houses, apartments, and plots.
Houses Price Trends
| | | |
| --- | --- | --- |
| Size of House | Price Trends (Sale) | Price Trends (Rent) |
| 5 Marlas | Rs 1.35 Crore to 1.50 Crore | Rs 55k to 65k |
| 7 Marlas | Rs 1.70 Crore to 1.90 Crore | Rs 70k to 80k |
| 10 Marlas | Rs 2.5 Crore to 3 Crore | Rs 1 lac to 1.2 lac |
| 1 Kanal | Rs 4 Crore to 6 Crore | Rs 1.5 lac to 1.7 lac |
Apartments Price Trends
| | | |
| --- | --- | --- |
| Size of Apartment | Price Trends (Sale) | Price Trends (Rental) |
| 3 Bed | Rs 50 lacs to 70 lacs | Rs 25k to 30k |
| 2 Bed | Rs 40 lacs to 50 lacs | Rs 20k to 25 k |
| 1 Bed | Rs 30 lacs to 40 lacs | Rs 12k to 18k |
Plot for Sale Price Trends
| | |
| --- | --- |
| Size of Plot | Price Trends |
| 5 Marla | Rs 60 lac to 70 lac |
| 7 Marla | Rs 80 lac to 90 lac |
| 10 Marla | Rs 1.20 Crore to 1.5 crores |
| 1 Kanal | Rs 2.3.5 Crore to 2.8 Crore |
Emergency contacts
Here are some important contacts from the area directory that you can note down in case of sudden or unexpected incidents that may occur.
| | |
| --- | --- |
| List of Emergency Places | Contact Number |
| Police | 051-9280333 |
| IESCO | (051) 9252902 |
| SNGPL | (051) 5440227 |
| WASA | (051) 4456628 |
| Ambulance | 300 7141793 |
| Fire Brigade | (051) 5163522 |
| Traffic Police | (051) 9273678 |
| RDA | 051 5555490 |
Amenities in Gulrez, Rawalpindi
Gulrez offers top-notch facilities and amenities to its residents to cater to their daily needs. The commercial markets are a walk away from the residential areas. The area offers easy access to utility stores, shopping malls, food marts, banks, fitness and sports centers, vegetable markets, mosques, pharmaceutical stores, medical centers, restaurants, and educational institutions
With significant development, the area is under-provision of basic facilities including underground sewerage and electricity, gas, and water supply. The sector ensures a good security system which attracts a lot of people to reside here. These facilities make a healthy environment and secure area for living.
For commuting, residents can use the facility of public transportation, and they can also avail other online transport services such as Careem, InDriver, and Uber.
Restaurants in Gulrez, Rawalpindi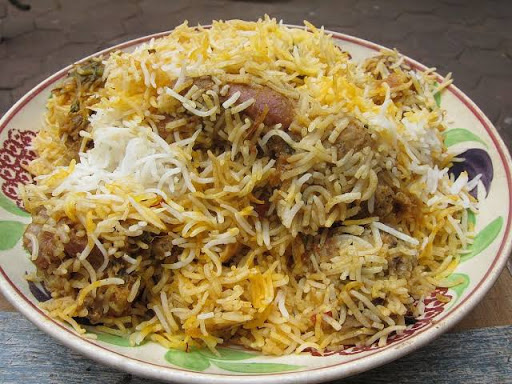 Gulrez has a wide commercial area, and it offers some of the best restaurants in Rawalpindi. The restaurants in this area offer traditional, western, and Chinese food, allowing residents to enjoy all sorts of food options. People across the city visit these restaurants to taste delicious food.
With an increasing number of residents, more and more food chains are opening their franchises in the area. We have listed below the available eateries in Gulrez Rawalpindi.
| | |
| --- | --- |
| Restaurants | Cuisine |
| Gulraiz Restaurant | Continental |
| Zaiqa-e-Anarkali | Traditional |
| Quetta Restaurant | Traditional |
| Faizan Restaurant | Continental |
| Bhaijaan Biryani House | Traditional |
| Bao Jee Murgh Pulao & Restaurant | Traditional |
| Bismillah Hotel | Traditional |
| Broast Express | Traditional |
| Hungry pizza | Western |
| UK Kitchen | Traditional/Western |
| Food Mania | Traditional/ Western |
| Kin's Crunchy Chicken | Western |
| The Pizza Planet | Western |
| Dee Cafe | Western |
| Khan Biryani Centre | Traditional |
| Desi Kitchen | Traditional |
| Kashmir Naan Centre | Traditional |
| The chocolate factory by sugary treats | Bakery |
| Bismiallah Refreshment | Traditional |
Educational institution in Gulrez, Rawalpindi
Besides excellent medical facilities, the sector also houses many educational institutions. Gulrez has well-reputed educational institutions including schools and colleges. There is no university located in the area but there are many well-known institutions nearby.
Here is the list of educational institutions in the area.
Bahria Foundation School

Momentous Schools)

Dar e Arqam School

Asim Foundation School & Academy

SLS Montessori & School

The Savvy School

The City School

Govt. Special Education Centre for Mentally Challenged

Saadi's Ecole High School

Tesha Forces Academy & Tuition Centre

Usman Academy

Allied School

Prime Academy

Beaconhouse School System

Iqra Children School

Kanyal school powered by Taleemabad

Kohsar University

Republic College

University Of Art And Sciences Islamabad

Margalla Institute of Health Sciences

Gomal University DESC Rawalpindi

Foundation University Rawalpindi Campus
Medical Institution
Gulrez has a large number of healthcare facilities available throughout the area for all citizens. Nearby public and private hospitals and clinics cater to all sorts of unfortunate emergencies.
Here is the list of hospitals in Bahria Town Rawalpindi.
AL-Rehman Hospital Gulraiz

Gulraiz Medical and Dental Hospital

Fatima Surgical Hospital

Margalla Dental Hospital

Begum Akhter Rukhsana Memorial Trust, Safari Hospital

Gulrez Medical Center

Fauji Foundation Hospital

Dr. Haris Gul Rheumatologist

DentaL Point

Al-Shifa Eye Trust

KRL Hospital
For more information, visit Graana.com
FAQs
What is Gulraiz, Rawalpindi?
Gulraiz is a residential area located in Rawalpindi, Pakistan. It is a well-known neighborhood that is popular among families and individuals looking for a peaceful and secure environment.
What are the nearby landmarks in Gulraiz, Rawalpindi?
Gulraiz is located close to many popular landmarks such as Bahria Town, DHA Islamabad, Rawalpindi Ring Road, and Islamabad Expressway. It is also close to several shopping centers, hospitals, and educational institutions.
What is the cost of living in Gulraiz, Rawalpindi?
The cost of living in Gulraiz, Rawalpindi, is relatively affordable compared to other cities in Pakistan. The cost of basic necessities such as food, transportation, and utilities is reasonable, and housing costs are also relatively affordable.
What are the transportation options in Gulraiz, Rawalpindi?
There are several transportation options available in Gulraiz, Rawalpindi, including buses, taxis, and rickshaws. Many residents also own their own vehicles, and the area is well-connected to the rest of the city.
Is Gulraiz, Rawalpindi, a safe place to live?
Yes, Gulraiz is considered a safe place to live in Rawalpindi. The neighborhood is well-maintained and has a low crime rate, making it a popular choice for families and individuals looking for a secure environment.