Faisalabad is best known for its famous landmark, Ghanta Ghar, and its industrial area. However, the city has far more to offer than these two attractions, one aspect of which is by offering some of the best cafes in Faisalabad.
If you're looking for a stimulating cup of coffee or a light snack in the afternoon, it's fair to say that Faisalabad's culinary scene is vastly underappreciated. The city has some of the best cafes in the region, serving a wide range of delectable dishes from various cuisines.
If you're looking for a new place to eat, Graana.com — Pakistan's smartest property portal, has compiled a list of the best cafes in Faisalabad.
Faisalabad's Most Popular Cafes You Need to Try
Faisalabad's infrastructure has grown and improved during the past decades. Besides the hustle and bustle, the city provides a good quality of life to its citizens.
There has never been a lack of upscale restaurants or fast food outlets in the city, and more and more well-known brands, including some global chains, are joining the market.
The following are some of the best cafes in Faisalabad to try the next time you eat out.
| | | | | | |
| --- | --- | --- | --- | --- | --- |
| No. | List of Cafes in Faisalabad | Location | Rating | Price Range | Timings |
| 1 | Coffee Planet | 2nd Floor, Misaq-ul-Mall، Sheikhupura Rd, Ashrafabad | 4.5 | $$$ | 11 AM -12 AM |
| 2 | Harry's | Tariq Rd, Liaqat Town Block B Gulshan Colony | 4.4 | $$$ | 12 PM -12 AM |
| 3 | Mates Café | D-Ground, Civil Quarters Rd, Jinnah Park, Sheikhupura | 4.4 | $ | 11 AM – 2 AM |
| 4 | The Lounge by Attraction | Kohinoor City Faisalabad | 4.3 | $$ | 4 PM – 10 PM |
| 5 | Gloria Jean's | Bilal Rd, Civil Lines | 4.3 | $$$ | 9 AM – 1 AM |
| 6 | Nectar Bar | Shop Number, 26 Jaranwala Rd, Kohinoor City | 4.2 | $$ | 2 PM – 12:30 AM |
| 7 | Café Cilantro By Jammin Java | Do Burj Mall, Kohinoor City Rd | 4.2 | $$$ | 12 PM – 1 AM |
| 8 | Café Geneva | 14-A Kohinoor City Rd | 4.1 | $$ | 12 PM – 1 AM |
| 9 | Main Street Cafe | Awais Road, Kohinoor City Faisalabad | 4.1 | $$ | 12 PM -12 AM |
| 10 | Second Cup | Kohinoor City Faisalabad | 4.1 | $$$ | 9 AM – 2 AM |
Coffee Planet
International coffee brand, Coffee Planet, opened its doors for business in UAE in 2005. The international business has also established franchises in Pakistan, one of which is in Faisalabad.
Coffee Planet specialises in serving freshly roasted Arabica coffee that is sourced from some of the top farmers in the world. Along with other fast food items, the coffee shop's menu also includes wraps, cake slices, and cold and hot beverages.
Harry's
Harry's is one of the most famous cafes in Faisalabad. The brand has gained impressive popularity through its food in a very short period of time.
They specialise in a variety of continental snacks by serving you the best paninis, grilled burgers, sandwiches, and an extensive selection of drinks that perfectly satiates your hunger for tasteful meals.
Mates Café
Mates Cafe in Faisalabad might be smaller in space than other cafes, but their food is impeccable in taste. In addition to their friendly customer service, you won't be let down by their fast food.
They specialise in serving freshly cooked pizzas and hamburgers, but if you're looking for something lighter, consider one of their sandwiches.
The Lounge by Attraction
The Lounge offers a wide range of alternatives for you to select from. They offer a large variety of cuisines on their menu rather than just a few fast food options.
This restaurant serves everything ranging from steaks and Chinese to BBQ and seafood. The Lounge also provides family-friendly high tea, which includes a variety of snacks.
You'll want some cool drinks now that summer has arrived, and The Lounge provides a wide selection of these.
If you have a sweet craving, you do not want to miss out on their sweets because they have a lot more than just simple cakes and pastries in store for you.
Gloria Jean's
This franchise of coffee is a well-known international brand in Pakistan. Gloria Jean's has at least one location in each of Pakistan's main cities, and the people simply cannot get enough of their coffee.
The worldwide coffee shop is well known for both its chillers and its coffee. They differentiate themselves from the competition by including starters and main dishes in addition to a variety of coffee flavours on their menu.
They offer an extensive variety of snacks that pair up well with their coffees, for instance, sandwiches, grilled burgers, pizza, pasta, and much more.
Nectar Bar
Nectar Bar is a unique addition to Fasialabad's cafe scene. Varying from the other varieties of coffee, pizzas, and burgers, Nectar Bar comes in as a different and healthy alternative for people who are health conscious.
Here, you can enjoy the best fresh juices, shakes, and fresh fruit cocktails that will refresh you after a long day.
This is especially a great place to try in summers, as the cool variety of juices will help you beat the summer heat for good.
Café Cilantro By Jammin Java
Jammin Java is one of the oldest names in the city that is famous for its delivery of taste and quality. Cafe Cilantro by Jammin Java is a modern restaurant that has a brilliant ambience paired with only high-quality food.
If you're looking for delicious and hearty steaks in Faisalabad, Cafe Cilantro is the place to go.
Their mushroom steaks and pasta varieties are known for their unique taste, one that will definitely compel you to visit again.
Café Geneva
Pan Asian cuisines, seafood, and fast food are all offered on Café Geneva's broad menu at very reasonable costs. This is the perfect cafe for Faisalabad's citizens who want affordable variety with a peaceful atmosphere.
Café Geneva, which is located in Kohinoor City, has a great ambience and is the perfect option if you prefer quieter environments.
Their hot-selling item is the cookie skillet which you definitely shouldn't miss out on.
Main Street Cafe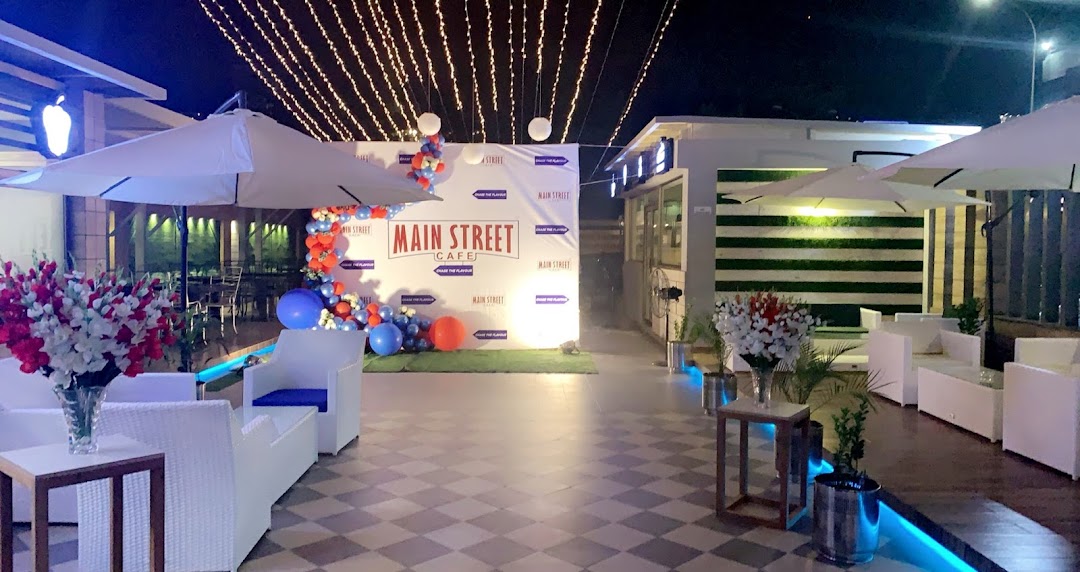 Main Street Cafe in Faisalabad is famous for its brilliant ambience and view that it offers to visitors.
Besides their ambience, they offer a vast range of delicious food items that have made a reputation amongst the residents of the city.
From continental food items to Pan-Asian varieties, the cafe offers tasteful dishes for all. This is a great place if you're looking for a cafe to spend time with family and friends.
Second Cup
Second Cup is one of the city's most popular cafes, with a large following of customers who laud the brand's quality. The cafe specialises in the best desserts and snack items, with their delectable range of shakes, chillers, and amazing coffees.
While you enjoy the extensive menu, you will undoubtedly appreciate their executive seating, which is ideal for meetings and light conversations.
Second Cup is renowned in Faisalabad for its unrivaled coffee varieties and is a popular coffee shop that you should definitely try on your next visit.
This list of the best cafes in Faisalabad is the perfect guide for you to plan your next meal out in the city. For more information and blogs on the best places in Pakistan, visit Graana Blog.
Read more: