Paying the utility bills at the end of every month is a hassle for sure. The endless queues and long waiting hours are enough to drain out your energy.
However, with the advancements in science and technology in Pakistan, checking the bill status and payments of utility bills are becoming an easy task.
In this blog, we will tell you about how you can check gas bills online. The blog has all the important information you need to keep a check on your gas bills.
Types of Consumer Bills
There are four types of consumer bills, depending upon the usage.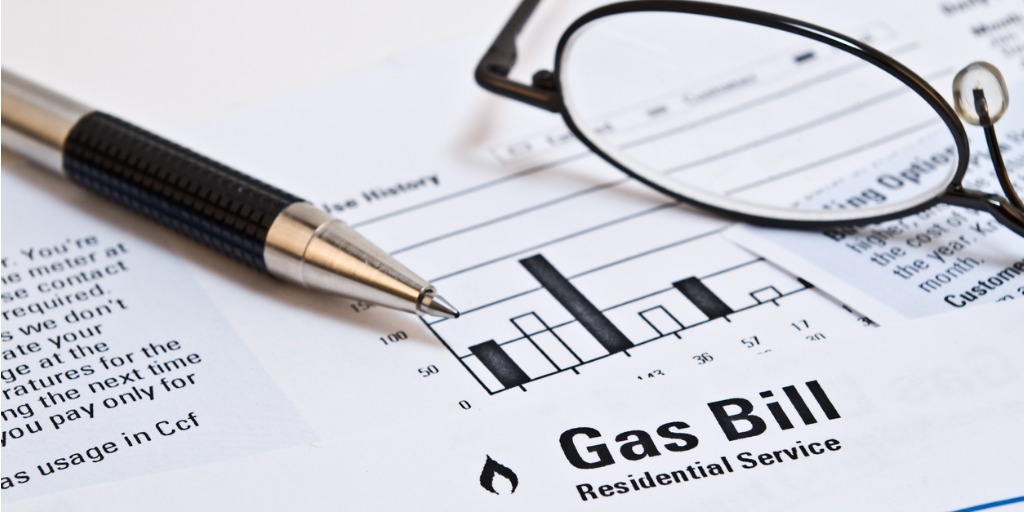 Normal Bill
Usually, normal consumers get normal bills.  Normal Bill is issued as per actual meter reading recorded by the meter installed and calculated as per rates notified by Oil and Gas Regulatory Authority (OGRA) for all categories of consumers. 
Previously the readings were recorded manually but now automatic meter readers have been installed. 
 Estimated (Provisional) Bill
This is the second type of billing method which is used when actual meter reading could not be recorded due to certain factors.
These factors can be:
Index glass dirty/Misty.

The water inside the meter.

Meter covered with dust.

Meter covered with bushes.

Meter under rainwater.

Meter installed above normal height.

Meter position not approachable.

Meter locked inside the premises.

Premises not found.
Minimum Bill
A minimum bill is issued when consumption is nil/zero or below the prescribed consumption limit as per rates notified by the Oil and Gas Regulatory Authority (OGRA) for all categories of consumers.
During these cases, a person still has to pay the line rent. 
 Sticky / Stopped Meter Bill
Sticky / Stopped Meter Bill is issued if the meter is sticky / stops (out of order) and is unable to record the gas passing through it.
The bill is based on seasonal average consumption in case of domestic category whereas in case of Industrial and Commercial category, it is based on the previous two month's or following two month's average consumption whichever is higher as per Gas Sales Agreement.
Difference Between Normal Consumer And Industrial Consumer
Usually, pressure factor is applied for the calculation of the corrected volume of gas consumed for commercial consumers, while pressure, temperature and super compressibility factors are applied to work out the corrected volume of gas consumed by Industrial / Bulk supply consumers.
That is why there is a major difference between domestic connections and commercial connections. 
Process of Domestic Gas Connection
To get a domestic gas connection is not a tedious process anymore. You just have to follow these simple steps and you are good to go. 
 1. First of all, you have comes the Submission of Application. For the application, you need the following documents. 
 Filled Application Form

Copy of CNIC

Property Title Document

 Neighbours' gas bill

NOC from Development Authority (if applicable)
 2. After the submission of the application, you will have to Wait for merit.
 3. Then, a team from the Sui gas department will come for the Site Survey.
 4. If your application will get an approval, you will be issued a Demand Notice.
 5. Issuance of regret/ intimation on non-feasible Application. This happens when your application for the new connection gets rejected. 
 6. After that comes the signing of a contract by the Applicant.
 7. Then comes the Issuance of a bill of security & service line charges
8. After step 7, you will have to deposit of security & service line charges into Bank 
 9. Lastly, you will have to Wait for the turn (issuance of IT program) for gas connection.
How to Check Gas Bills Online?
Now, you can also check your gas bill online with these easy steps.
First of all, you need to visit the following link: SNGPL Login
After clicking on the link you will be directed to a page that looks like this.

Find your consumer number on your precious bills. Enter your consumer number in the space provided. Click submit and you are good to go.
How to Pay Gas Bills Online?
There are multiple ways to pay your gas bills. Apart from traditional payment methods, the government has also introduced new and improved payment methods.
You can easily pay your bills by adopting the following methods:
Internet

Mobile Banking

SNGPL Mobile Application

Mobile Applications like Easy paisa, jazz cash, U account etc. as well as using other channels.

ATM's

Nadra Kiosks

All Scheduled Banks

GPOs / NPO's
How to Calculate Gas Bills Online?
Did you know that you can calculate gas bills online?
Yes, you heard us right.
Simply plug in the information in the spaces provided below and you will get an estimation right away. 
Previous reading is the data related to the previous month. The current reading is the reading of the ongoing month. GCV is the Gross calorific value that is mentioned on your previous bills.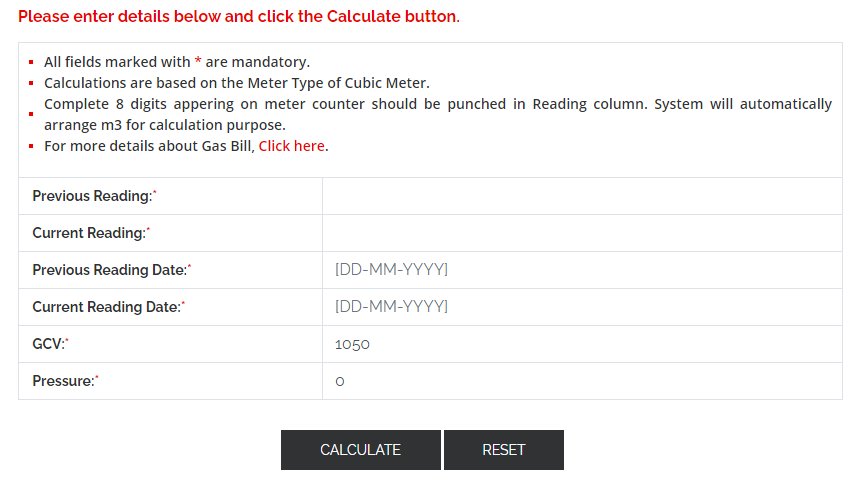 SNGPL Bill Application
SNGPL has also made a mobile application that you can use to know your billing details. The application is designed and developed to access the consumer's gas bill, one-year billing history. Also, the consumer of SNGPL can register complaints using this app so that their Gas related issues could be resolved quickly and efficiently.
SNGPL Application: SNGPL App
So, these are some of the things that you need to know about the Sui gas bill check online process. We hope this blog will help you understand your utility bills in depth. 
If you have any questions related to gas bills, let us know in the comments below and we will get back to you as soon as possible.
Read More: