https://www.graana.com/blog/wp-admin/post.php?action=edit&classic-editor&post=79153Buying real estate is one of the most lucrative and safe investments out there. However, many potential investors remain unsure about where and what type of property they should invest in. Nevertheless, there is one place where investors always prefer to invest – DHA Phase 10 Lahore.
For those interested in buying real estate in this world-class housing project, Graana.com, Pakistan's smartest property portal, provides an in-depth analysis of why you need to invest in DHA Phase 10 Lahore.
Investing in DHA Lahore Phase 10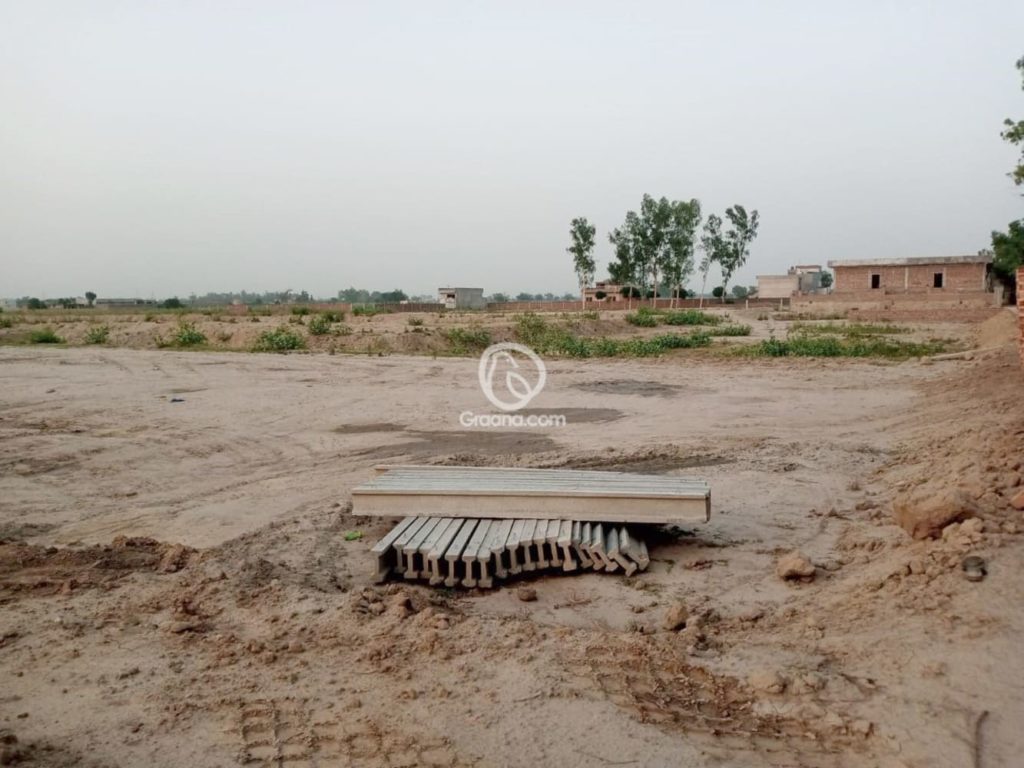 Defense Housing Authority is one of the most trusted names in the real estate market. They offer great trust and gains to investors, which is why investors always prefer to invest in DHA-related projects. Right now, one attractive project should be on top of your investment list Defense Phase 10 Lahore.
It is a housing scheme from Defence Housing Authority previously known as Phase 9 extension. This housing scheme offers a wide range of properties that attracts various buyers from different parts of the country.
When it comes to investing in DHA Phase 10, Lahore, there is only one option available to you; investing in residential or commercial plot files. The management hasn't done the balloting of the plots as the society is in the initial stages. DHA Phase 10 Lahore file price varies according to the size of the plot and type of property. DHA Phase 10 Lahore 1 kanal file price is around PKR 1.1 to 1.2 crore.
To make this investment process easy for you, we shall share a few insights such as the location, amenities, and payment plan of this project, along with which houses and plots are available for sale in this area.
DHA Phase 10 Lahore Location
This housing project is located along Rohi Nala, adjacent to Bedian Road. It sits between two main roads, Bedian road and Ferozepur Road. The main gate of the society is accessible through both roads.
Before being named phase 10, the total area of the society was limited, ranging from the Hadiara drain to Buchekee Canal. After being renamed, the area of the society was extended to Suey Hasil, which is a town on the main Ferozepur road situated right next to Bahria Nashemun.
DHA Phase 10 is surrounded by several developed schemes like Paradise Homes Bedian Road, SJ Garden Housing Scheme, and Bank Alfalah Cooperative Housing Society. The surrounding localities of Phase 10 make it one of Lahore's most attractive options for real estate investment.
Amenities
Similar to other DHA phases, Phase 10 will offer all the basic amenities and world-class attractions that are necessary for an upscale lifestyle. Some of the amenities that will be made available in the future are listed below.
Top-notch security through CCTV cameras and 24/7 police patrols.

Availability of all the basic and civic amenities.

Well-maintained family parks for the residents.

Wide and carpeted roads.

Serene locality with a well-planned main boulevard and green belts.

High-quality Educational institutes.

Mosques.

Shopping Malls and commercial areas with parking spaces.

Sports complexes.

Family clubs and halls for hosting events.

Availability of Public Transport.
Payment Plans
DHA Phase 10 is in the initial stages of its development. However, you can still buy plot files within the range of PKR 50 lacs to PKR 1.25 crores. The payment plan will vary according to the downpayment and whether you have chosen the monthly or quarterly installment plan.
These rates are quite budget-friendly, perfect for those looking for long-term investments.
DHA Phase 10 File Rates
| Property | Price (Lac) |
| --- | --- |
| DHA Lahore Phase 10 Affidavit (4 Marla) Commercial | 174.50 |
| DHA Lahore Phase 10 Affidavit (5 Marla) | 37.00 |
| DHA Lahore Phase 10 Allocation (10-Marla) | 56.50 |
| DHA Lahore Phase 10 Affidavit (10-Marla) | 60.00 |
| DHA Lahore Phase 10 Allocation (1-Kanal) | 96.00 |
| DHA Lahore Phase 10 Affidavit (1-Kanal) | 106.50 |
| DHA Lahore Phase 10 Affidavit (2-Kanal) | 245 |
Future of DHA Phase 10 Lahore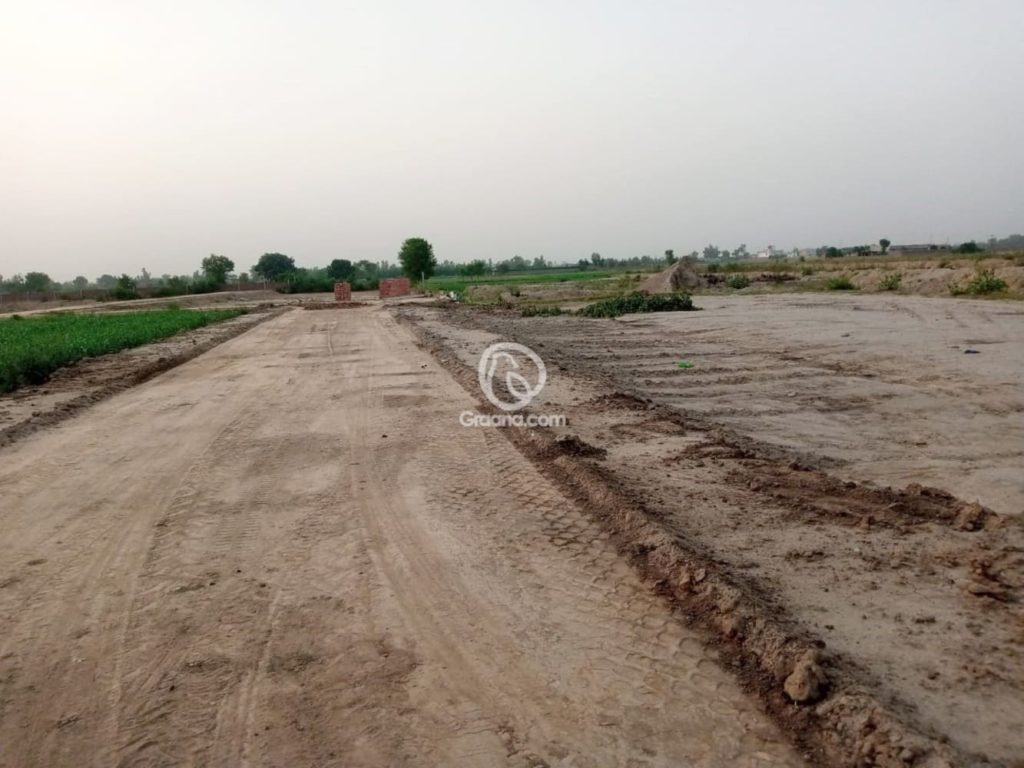 From an investment perspective, the present prices of plots for sale in DHA Phase 10 are quite low compared to other developed phases. In developed phases such as DHA Phase 7, the plot price of 1 Kanal is PKR 3.4 crore which is quite high compared to other housing societies in the city. The same is in the case of DHA Phase 6 Lahore where the 10 marla plot for sale is around 3.3 to 3.4 crore.
To get better profit margins, you need to invest in housing societies when they are in their development stages. Currently, the plot files of 5, 10 marlas, and 1 Kanal are available at reasonable prices. For instance, the price of the 1 Kanal plot file was PKR 85 lacs last year. Today, the duplicate plot files are fetching prices as high as 1 crore.
Conclusion
Investment in DHA is long-term, and you cannot expect a return in a month or two. Being patient is the key to getting the maximum returns on your investment. So, if you have money to invest and can wait for a year or two, DHA Phase 10 Lahore is the best option for you.
If you're interested in investing in this project, you can find plots for sale in DHA Phase 10 Lahore in several categories. Defense Housing Authority hasn't done any balloting of the plots in the area. However, it is expected that at the end of the year, they will give allotment letters to the file owners.
Once these residential or commercial plots are allotted, you will be able to build a house or buy the flats in the allotted area. So, people who are looking to develop a rental property in the area have to wait for another year.
For more information about DHA Phase 10 Lahore, follow Graana blog.
FAQs
Which DHA phase is best to live in Lahore?
The best DHA phase to live in Lahore depends on individual preferences, such as proximity to amenities, schools, commercial areas, and personal requirements.
Each phase of DHA has its own unique characteristics, facilities, and advantages. It's recommended to research and visit different phases of DHA to assess which one aligns with your needs and preferences.
Which DHA phase is the most expensive in Lahore?
In terms of property prices, DHA Phase 6 and Phase 8 are generally considered the most expensive phases in Lahore. These phases are known for their upscale housing options, commercial developments, and prime locations.
However, it's important to note that real estate prices can fluctuate over time, so it's advisable to consult with local real estate agents or conduct market research for the most up-to-date information on property prices in different phases of DHA Lahore.
How many phases of DHA are there in Lahore?
There are ten phases of the Defense Housing Authority (DHA) in Lahore, namely DHA Phase 1, Phase 2, Phase 3, Phase 4, Phase 5, Phase 6, Phase 7, Phase 8, and Phase 9 and Phase 10. Each phase has its own distinct characteristics, amenities, and housing options.
DHA Phase 11 is currently under development, but its completion timeline may vary, so it's advisable to check for updates from reliable sources or the official website of DHA Lahore for the latest information.