Naval Anchorage Islamabad was founded to give officers of The Pakistan Navy a comfortable accommodation to live in after dedicating their entire lives to serving and defending the country. The wards of Shuhadas who gave their lives in the line of duty also felt the need for this housing project.
Due to its comfort, beautiful landscape, safety, and serene environment, Naval Anchorage Islamabad has become one of the best in Rawalpindi and Islamabad. Property prices in Naval Anchorage are rising in an upward trajectory day by day.
Graana.com brings you all you need to know about the Naval Anchorage Islamabad.
Accessibility, safety, privacy, community engagement, the availability of suitable services, and the supply of sufficient space were all given serious consideration while building Naval Anchorage Islamabad. Residents' needs and expectations were maintained as being of the utmost significance.
Architecture and Design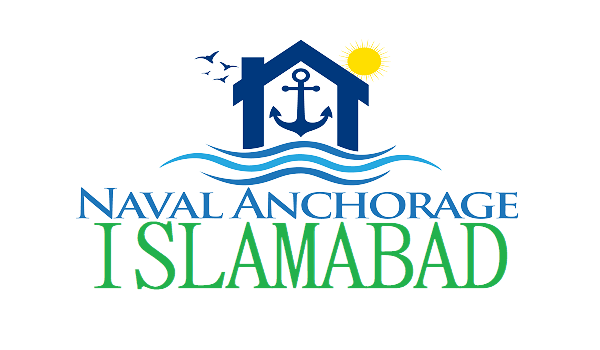 Naval Anchorage Islamabad's architecture was kept adaptive and flexible enough to accommodate such requirements for the anticipated lifetime of the buildings.
The society was designed with consideration for factors like energy efficiency, environmental protection, accessibility for people, meeting a variety of needs over the course of a human lifetime, durability and ongoing performance of buildings.
It catered to the need to make the best use of infrastructure and prevent unsustainable urban sprawl. It was created in the framework of fundamental architectural principles and the significance of excellent design in producing a high-quality living space in residential developments.
The guidelines for good urban design practice were adhered to, including the requirement to preserve existing heritage, scale, character, and residential amenities and to support the redevelopment of underutilized regions.
Naval Anchorage Islamabad is one of the very few societies, that really preserves the topography while preserving the natural aesthetic value.
The Naval Anchorage Islamabad was created with the goal of encouraging high standards in residential amenity and service provision, design and construction, and best use of building land in new housing schemes.
It also aimed to encourage the best use of services and infrastructure in the creation of new housing while directing people toward more affordable options for purchasing plots that meet higher environmental performance standards.
Residents of Naval Anchorage Islamabad are guaranteed to benefit from excellent living circumstances in a safe, easily accessible, and aesthetically pleasing setting.
Location of Naval Anchorage
| | |
| --- | --- |
| Distance from Zero Point on the Main Islamabad Expressway | 20 kilometers |
| Distance from the airport | 10 kilometers |
Located in Zone-V of the Islamabad Capital Territory, Naval Anchorage Islamabad is roughly 20 kilometers from Zero Point on the Main Islamabad Expressway and only 10 kilometers from the airport.
It was purposefully constructed with a depth of 3 kilometers inside and its own dedicated hassle-free and commuter-friendly double roadway from the main Islamabad Expressway to Naval Anchorage Main Gate in order to maximize convenience and safety.
Topography
NESPAK designed the Naval Anchorage Islamabad and preserved the natural terrain when it was being designed.
It boasts exceptional water accessibility in addition to all the best amenities, including carpeted roads, the best sewer system, underground PTCL and satellite cable connections, and underground power. Lush green plants and trees add to the area's attractiveness and environmentally friendly vibe.
Facilities
Naval Anchorage has its own Naval Anchorage Medical Center (NAMC) which provides the best medical facilities in the local vicinity. It has experienced doctors and staff.
Educational institutions are also present in the area i.e. Bahria Foundation College and Brainiacs Montessori & Junior School.
The housing scheme has a sports complex too for the residents to help them maintain a healthy lifestyle.
Playgrounds and sports complexes are great attractions for residents with children.
Grocery stores are also present to facilitate the residents. They can get all everyday essentials within a few steps.
The Naval Anchorage has a top-notch security system, and a quick response force (QRF). It also has a separate department for controlling building maintenance.
The growing demand for real estate in the Naval Anchorage Islamabad seems justified given the society's good position and its green, gated, and secure environment.