In addition to its historical places in Lahore that serve as a source of inspiration and fascination for travellers, Lahore is well-known for the variety of food that it offers. If you venture deeper into the bazaars and marketplaces, you will find a variety of dhabas and cafés that serve nihari and pae in addition to tandoori naan and roghni which have been baked to perfection. In this blog, Graana.com brings you a list of some of the best nashta in Lahore.
Best Nashta in lahore
| | | | |
| --- | --- | --- | --- |
| Place | Address  | Contact  | Average price per person |
| Phaja dey Paya | Kali Beri Bazar، near Taj Mahal Sweet, Walled City of Lahore, Lahore, Punjab | 0302 4029001 | Around Rs.350 |
| Sadiq Halwa Puri | Ferozepur Rd, In Front of Shama Metro Station, Ichhra Shershah Colony Lahore, Punjab | 0323 3333169 | Around Rs.250 |
| Lahore Chatkhara | College Road، 167-P Mini Market Round About, Block P Block L Gulberg 2, Lahore, Punjab | (042) 35872090 | Around Rs.350 |
| Tooba Murgh Chanay | Abbott Road, Qila Gujjar Singh, Lahore, Punjab | | Around Rs.350 |
| Capri restaurant | 34, Liberty Market Gulberg III, Lahore, Punjab | (042) 35758750 | Around Rs.400 |
| Bundu Khan Lahore | 12 Service Rd, Sutlej Block Satluj Block Allama Iqbal Town, Lahore, Punjab | (042) 37804572 | Around Rs.500 |
| Fazl-e-Haq Dera | Hafeez Kardar Rd, Block E2 Block E 2 Gulberg III, Lahore, Punjab | 0322 3111112 | Around Rs.500 |
| Butt sweets | 16 McLoed Road, Lakshmi Chowk, McLeod Rd, Garhi Shahu, Lahore, Punjab | | Around Rs.400 |
| Waris Nihari | Abkari Rd, Urdu Bazar Lahore, Punjab | 0321 7373222 | Around Rs.400 |
Phaja dey Paya
Cooked in a traditional manner and to the highest possible standard is siri paye. The flavour of Siri paye is incomparably one of a kind, as no other meat dish comes close.
Phaja dey Paya, located next to the Badshahi Mosque, has been an authentic representation of Lahore. On a chilly morning, the perfect meal would consist of a hot dish of paye accompanied by kulchas that have just been pulled from the oven.
Sadiq Halwa Puri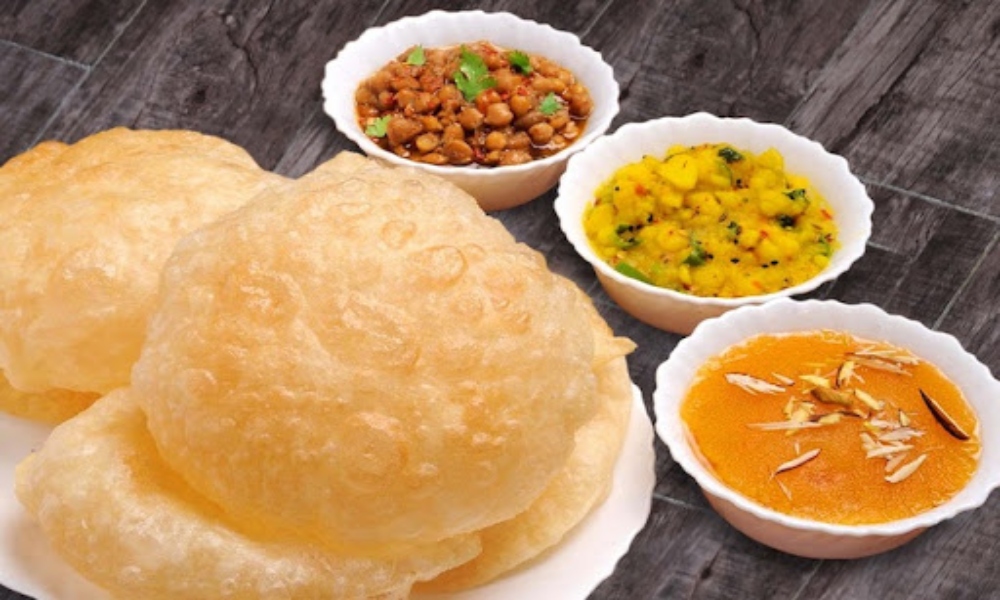 If you are unfamiliar with Sadiq Halwa Puri and are making a first-time trip to Lahore, you will need to make your way to the Shama station via the metro bus service. Residents of Lahore are likely familiar with this place. 
Go to Ferozepur road, where you will be able to easily recognise the location by the crowd of consumers waiting in line to obtain their packaged breakfast. 
The halwa that is provided by Sadiq Halwa Puri is truly unique and has the potential to compel you to visit the establishment once more.
Lahore Chatkhara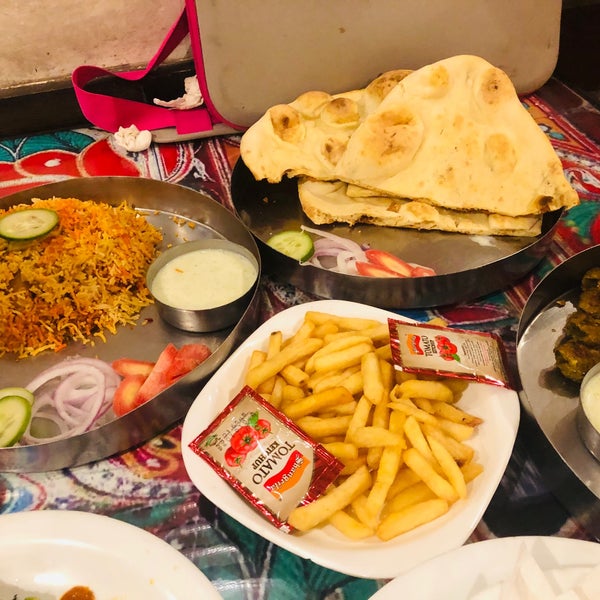 For those of you who are enthusiastic about traditional dishes and breakfasts, in particular naan, we have another intriguing location.
In modern times, there is a great deal of variation in the standard tandoor. It varies from ordering a basic naan to kulcha, roghni, veggie naan, and pizza naan. 
For those who are particularly enthusiastic about naan, we strongly suggest Lahore Chatkhara. You may choose from items like Kandhari Naan, Kalwanji Naan, Garlic Naan, Lahori Kulcha, or even the well-known Tandoori Paratha from the menu.
Having halwa puri, warqi paratha, achari keema, an omelette, lassi, and tea on your Sunday will make it an even more lively day. 
Tooba Murgh Chanay
Laxmi Chowk is where you'll find this amazing place offering best nashta in Lahore. It is without a doubt the most well-liked and cost-effective breakfast options in the entire city of Lahore. The décor is lovely, but the service is decent, and the food is moderately affordable. 
Capri Restaurant
If you are aware of the liberty market in Lahore, make sure to stop by the Capri restaurant in Gulberg and sample some of the mouth-watering delicacies they provide.
 Despite the fact that their team states that halwa puri is their speciality, if you are interested in sampling a variety of parathas that have a taste that is relatively distinct and original in comparison to the typical one, then you have come to the correct location.
Do not leave without trying their chicken paratha, aloo paratha, and tawa paratha if you are heading to the restaurant with your friends and family.
Bundu Khan Lahore
If you are seeking a venue that offers a variety of dining options, including both indoor and outdoor seating so that you can get everything you need in one convenient location, this place is for you.
Because of its exquisite interior architecture and its vast seating space for taking in the scenery outside, it has garnered a significant amount of patronage in Lahore. You can judge its level of success based on the number and distribution of its branches throughout various cities. 
In addition to channay and murgh channay, you may indulge in the traditional dessert known as halwa puri.
Try the family's Nihari and experiment with Sheermal and Taftan if you want to make the occasion even more memorable for everyone in the household. You really must go to their Qeema Pura if you want to have an experience that is one of a kind. 
You won't need to be concerned about the quality of whatever you order from the menu at Bundu Khan because the restaurant takes care of it for you.
Fazl-e-Haq Dera
Fazl-e-Haq is currently a chain of eateries that can be found in all of the city of Lahore's neighbourhoods. This covers locations such as Fortress stadium, Gawalmandi, and Model town.
 In addition to the dishes that are their speciality, the new menu will also feature more traditional Indian fare such as Indian breakfast. People swarm to this location first thing in the morning and stand in lines in order to have a meal that consists of chewy desi Paya and kulcha.
Butt sweets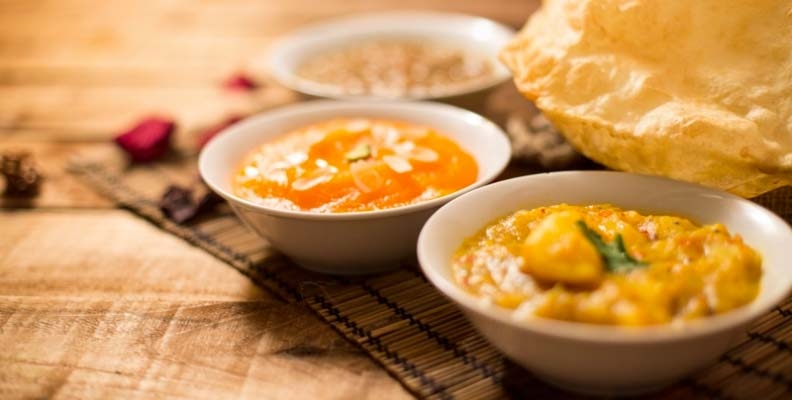 This place offers best nashta in Lahore. In the early hours of the morning, McLeod Road's Lakshmi Chowk is where you'll find the ever-popular Butt Sweets. The newly fried puri has a great scent, and it is no longer chewy or elastic. 
Waris Nihari
Fans of nihari, we have another fascinating location for you to go to get an experience that will make your mouth water. Waris Nihari is eagerly awaiting your arrival and will provide you with a plethora of different possibilities. 
If you get there early, though, you won't have to worry about the location being too crowded for your comfort and won't have trouble finding a spot to stand. You really must get some of their nalli nihari and machli boti because they are the very finest.
For more informational content, visit the Graana blog.