If you are a foodie who loves munching on fast food, then head to Islamabad. The capital of Pakistan is loaded with natural beauty. The lush green scenery, cool breeze, and peaceful environment make Islamabad one of a kind. Apart from all this beauty, when it comes to food, Islamabad is definitely going strong.
Luckily, the capital has some of the best fast-food restaurants in Pakistan. From international brands to local fast-food eateries, Islamabad is set to satisfy your taste buds. If you are in Islamabad and want to experience different kinds of lip-smacking fast foods, then Islamabad is heaven for you.
List of Fast Food Restaurants in Islamabad
Howdy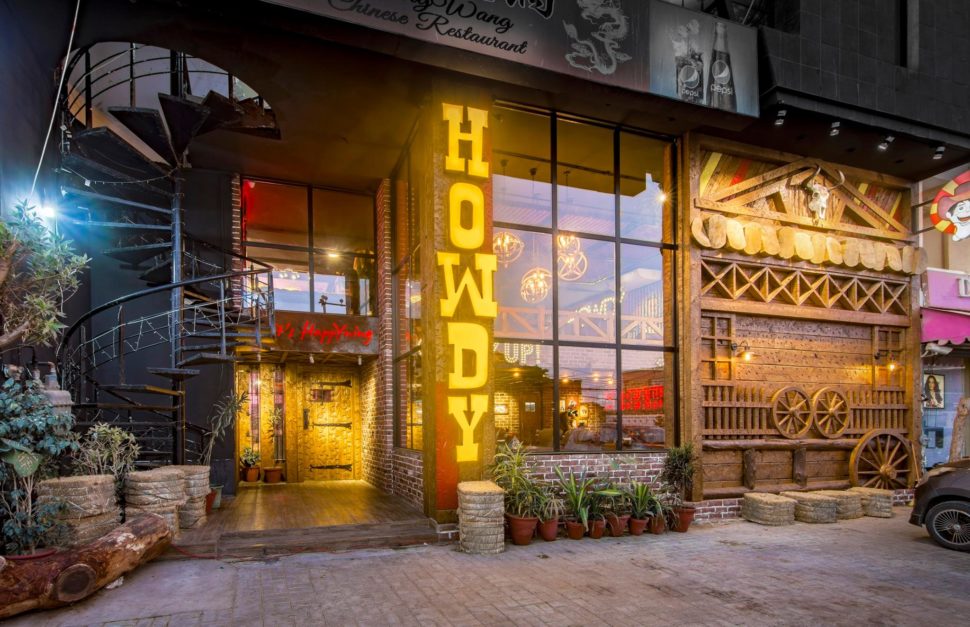 The first fast-food restaurant on our list is Howdy. If you like burgers, this is your go-to place. Period. Howdy is known for its yummy beef and chicken burgers.
If you like beef burgers then you have to try their "son of a bun" burger. It's a double beef steak burger loaded with cheese, yummy sauces, and turkey strips. Apart from burgers, you also need to try their steaks and curly fries. The deep-fried goodness is enough to make your day.
Price Range: $$
Facebook: Howdy
Contact Details: (051) 2611182
Location: Gol Market, Shop 6, F 7/3, F-7, Islamabad Capital Territory
Cheezious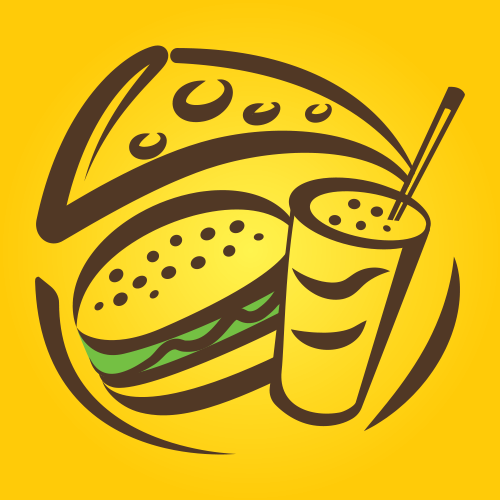 Cheezious is a new player in town that is known for its consistent taste and hygienic food. It is among the new restaurants in Islamabad that serve fantastic quality food at low prices.
This new fast-food joint started locally and is getting more popular daily. Their fried chicken burgers and pizzas are equivalent in quality and value to international food chains. If you want some coffee, head to the top cafes in town.
And the best thing? It is highly affordable and accessible in the pocket. A family of four can quickly eat under Rs1,000. So, if you are on a budget, this place will save your day.
Price Range: $
Facebook: Cheezious
Contact Details: (051) 2103100
Location: Liberty Square, F-11 Markaz, Islamabad
Tayto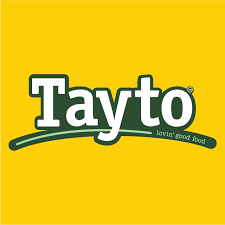 Tayto is my personal favorite because of its yummy food and courteous staff. I love their ambiance and cozy sitting area.
Some of the things you must try at Tayto are chicken entrees, burgers, fries, and their flatbread. Complete this yummy meal with a humongous glass of margarita. If you are a fan of cheesy goodness, then the parmesan chicken by Tayto must not be missed.
The breaded tender chicken topped with melted cheese and marinara sauce is heaven. The garlic bread and white sauce pasta served with the chicken are cherries on top.
Recently, they launched new items specifically made to deliver a local taste. The new menu includes a chatpata burger, anda shami burger, and a crispy chicken burger.
Price Range: $
Facebook: Tayto
Contact Details: (051) 8488882
Location: 1st floor, Crown Plaza, Mehr Ali Road, F-11 Markaz, Islamabad Capital Territory
Burger Fest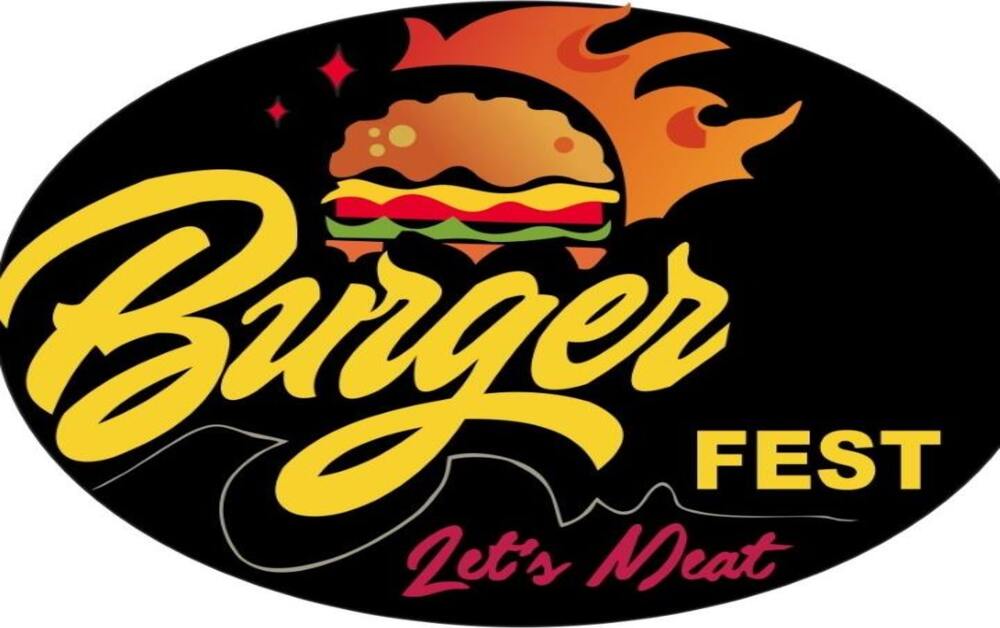 Burger Fest is another excellent addition to the food scene of Islamabad. Their inexpensive yet yummy burgers are perfect for filling your tummy.
The burgers are tender and juicy, followed by perfectly cooked fries. Wash down your burgers with their yummy milkshakes, and you are good to go.
And the best thing? They are light on your pockets.
Price Range: $
Facebook: Burger Fest
Contact Details: 0332 2888192
Location: F-7 Markaz, Islamabad Capital Territory 44000
Hardee's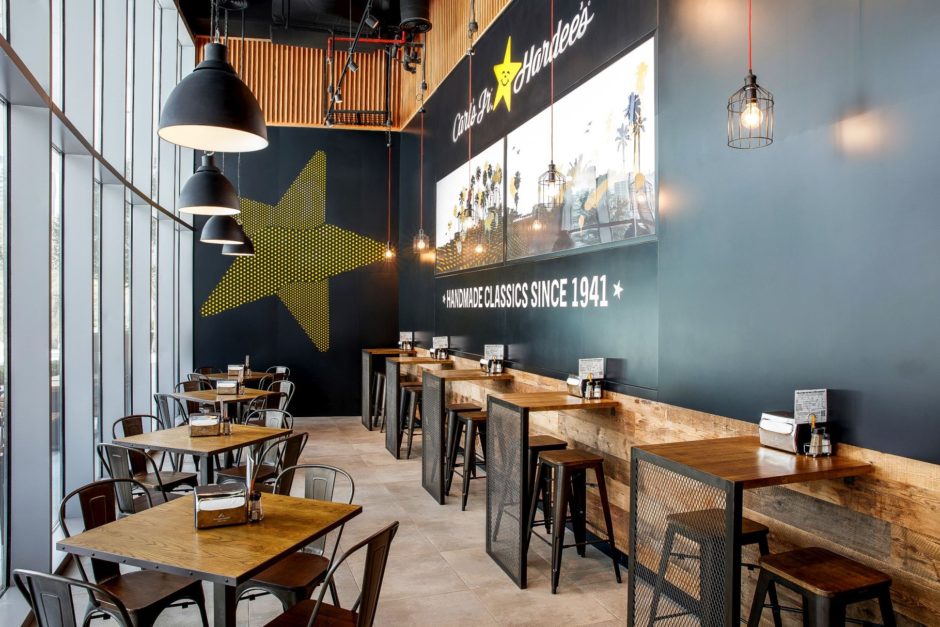 Nobody can beat Hardee's regarding loaded fries and ice-cream sandwiches. The whole box of fries loaded with cheese sauce, chicken, white sauce, and jalapenos are enough to make your tummy happy.
If you want juicy and succulent burgers, head towards Hardee's today. Their new Angus Beef Burger with 100% Angus beef, signature sauce, and cheese will melt in your mouth. Pst! They are offering free drink refills with every regular meal.
Price Range: $$
Facebook: Hardee's
Contact Details: (051) 2609308
Location: Rana Market, Street 16, F-7/2, F-7, Islamabad Capital Territory
Dainty Fast Food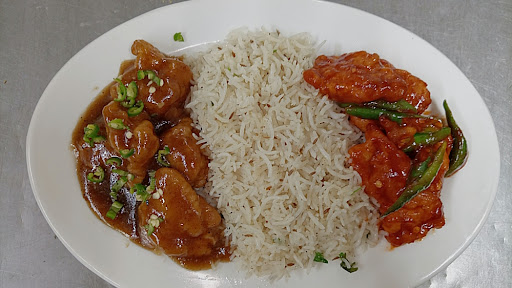 Dainty is one of the oldest names in town. This restaurant has maintained consistency in taste and services for quite a long time. If you are an Islooite, then you probably have visited Dainty at least once in your life.
Apart from burgers and fries, the fast-food joint also serves Chinese dishes and steaks. So, if you want an affordable option, visit Dainty Fast Food.
Price Range: $
Facebook: Dainty Fast Food
Contact Details: 0333 7653509
Location: Kashif plaza, F-8 Markaz, Islamabad Capital Territory 44220
McDonald's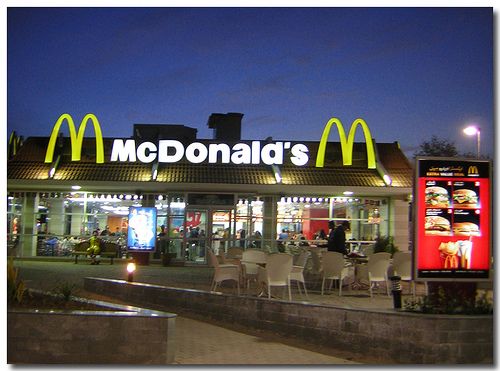 The old and classic fast food restaurant has been winning hearts for ages. McDonald's Pakistan is considered to be one of the fast food pioneers. If you are looking for an affordable yet fulfilling meal, then McDonald's is going to be your best friend.
You can get a burger and drink for only Rs 350. Also, apart from burgers, McDonald's has so many items to offer, ranging from fried chicken to cones to sundaes, and the list goes on.
You can also win rewards and free meals through the McDonald's app. They always have ongoing offers such as buy one get one free burger.
Price Range: $$
Facebook: McDonald's
Contact Details: (051) 111 244 622
Location: Jinnah Avenue, F-9, Islamabad Capital Territory
Kentucky Fried Chicken (KFC)
I can eat KFC every single day. It's my comfort food. The soft and tender chicken coated in crispy batter with a perfect level of spices is just amazing.
KFC was probably the first international fast-food chain to open in the Twin Cities. Their fried chicken, double-stack burgers, fries, and mojitos are to die for. The food is served piping hot and fresh.
They also offer discounts on feedback on previous orders. KFC will be a perfect option if you want to grab a quick bite.
Price Range: $
Facebook: KFC
Contact Details: (051) 111 532 532
Location: United Bakery Building, School Road, F 6 Markaz, Islamabad Capital Territory 44000
OPTP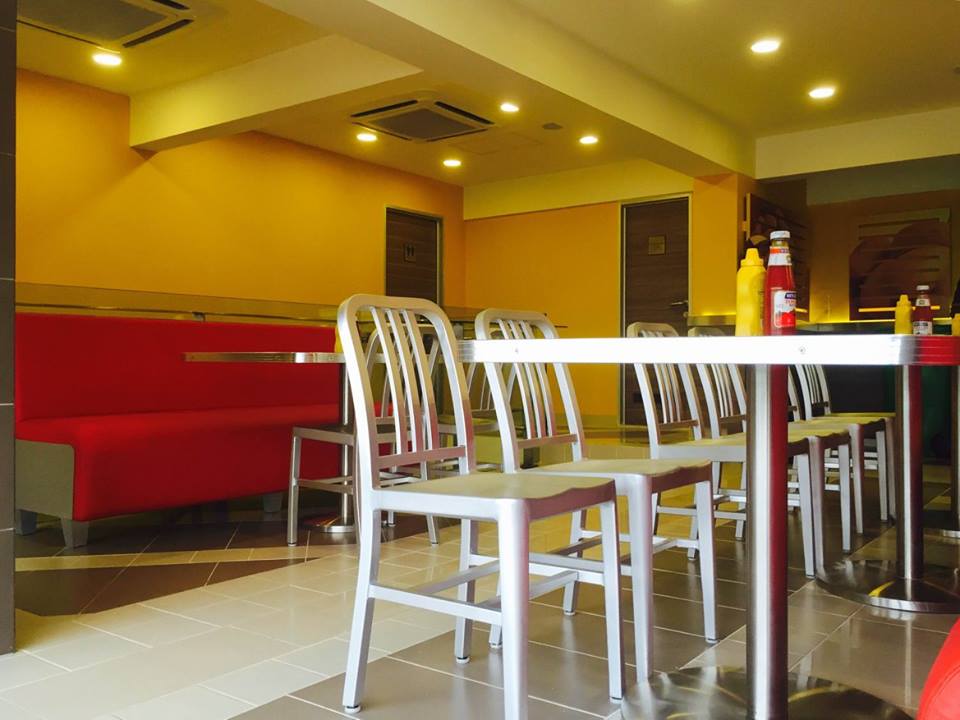 Another great option for a quick bite is OPTP. They are trendy among the masses because of their fries with different toppings.
Apart from their huge variety of fries, they offer yummy sandwiches, salads, and burgers. You can find local options such as anday wala burger, chatpata burger, etc. If you want to try different fast food options, try their beef and seafood range. It is amazing.
Price Range: $$
Facebook: OPTP
Contact Details: (051) 111 116 787
Location: Plot No.28, Shop No.9, Ground Floor, Al-Karam Plaza, Markaz F-11, Islamabad Capital Territory
Burger King
If you are in Centaurus Mall on a shopping spree and you are looking for a fast-food joint offering fulfilling meals at an affordable price, then Burger King will do the job for you.
The sitting area is perfect, the ambiance is refined and the staff is exceptionally courteous and attentive. Also, they have many deals going on there, so you have many options.
Price Range: $
Facebook: Burger King
Contact Details: 0316 2667517
Location: 4TH Floor, Food Court, Centaurus Mall, F 8/4, Islamabad Capital Territory
Pizza Hut
Pizza Hut was the first international pizza place to open in Islamabad. It is considered one of the top fast-food restaurants in Islamabad. Their pan pizza loaded with marinated meat and cheese will make you drool in no time. Apart from pizza, the salads of Pizza Hut are just amazing.
If you want to enjoy pizza with your friends and family, check out Pizza Hut. They have many deals going on at the moment, so do avail of them. Also, pizza hut offers discounts of up to 40% for different bank account holders. Ask the server about it beforehand.
Price Range: $
Facebook: Pizza Hut
Contact Details: (051) 111 241 241
Location: D School Road, F-6 Markaz, Islamabad Capital Territory
Fast food restaurants in Islamabad are doing a great job. They deliver quality food at an affordable price. Try out these places and let us know your views about these places. Also, tell us about your favorite comfort food. We would love to hear from you.
Apart from fast food, if you love desi food, do not worry because there are some excellent desi restaurants in Islamabad.