Lahore is known among the masses for being vibrant and full of historical sites. The city is also very famous for its shopping centers and bazaars, one being the Ichra Bazaar. Ichra is considered to be both a commercial and residential district. It is a very historical community, and as a result, it has several buildings that are quite ancient.
The Ichra Bazaar is renowned for being one of the most cost-effective markets in all of Lahore. This market is famous not only for its selection of furniture but also for its selection of traditional and cultural costumes, as well as other handicrafts from all across Punjab. 
Location of Ichra
This historical place is located on the Ferozpur route, leading to another historical city called Kasoor. It is situated between the older town of Mozzand and the more recently constructed Gulberg Town. This neighbourhood has both historic and recently constructed homes and businesses.
The regions of Shadman, Samanabad, Rehman Pura, and Mozzang are all located close to Ichra. On the Ferozpur road, just before the Ichra Bridge over the Lahore Canal, is where you'll find the Ichra market.
Why Ichra is famous?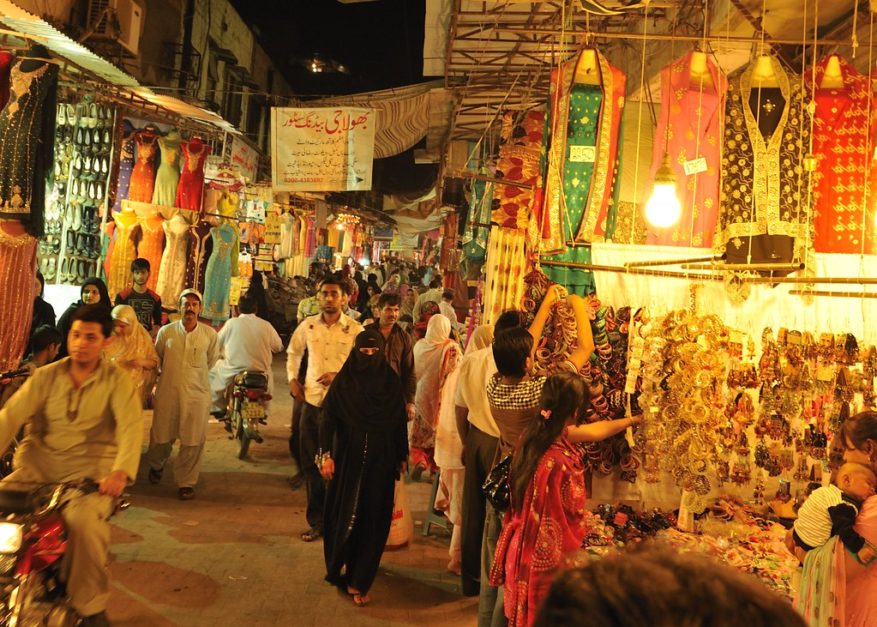 Ichra is well-known is well known for its Ichra Bazaar, which is a renowned shopping center. Its competitive advantage is that it offers low rates and is within most people's price range.
This market is well-known for its vintage garments, which retain their elegance and dependability despite their age, as well as the finest quality of unstitched silk and the most up-to-date handicrafts, which are sourced from all over Pakistan.
This bazaar is also famous for its furniture goods, which are supplied from Chiniot, a city in Pakistan known as "Chinioti Furniture." 
Lahori people, in particular, are known for being food lovers who enjoy eating flavorful, spicy, and delectable cuisine. You can indulge in Samosas, Pikoray, Dahi Bhallay, Karahi Gosht, and Fried Fish, both within and outside of the bazaar. If you are a fan of sweets, you should try the classic sweet food item Qasoori Falooda.
Facilities and amenities at Ichra Bazar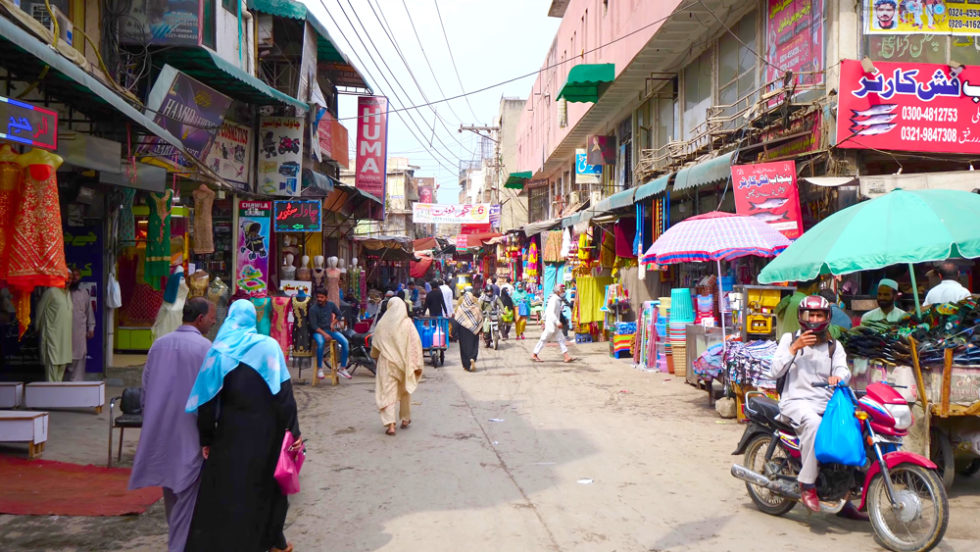 Societies located near Ichra deliver on their promise to provide residents with a plethora of the most outstanding amenities and a living experience that is both lavish and pleasant. The community's residents enjoy superior levels of safety and security due to the neighborhood's design.
The region is equipped with an underground sewerage and disposal system, electrical service that is available around the clock, clean water, and a sui gas facility.
In addition, the society possesses broad roads and street lights, green areas, underground cabling and plumbing, mosques, room for graveyards, fitness and sports centers, grocery stores, vegetable markets, and restaurants. 
The community maintains a high level of safety, which is why so many individuals call it home. People dedicated to maintaining their health and fitness can choose from various fitness centers with up-to-date facilities and certified instructors.
Residents can more easily commute from one neighborhood to other thanks to the extensive road network connecting this area to others.
For more informational content, visit the Graana blog.