If you're going to Sargodha for a weekend getaway, a business trip, a wedding, or a holiday with your family, do not fret about the accommodation, as the city offers wonderful hotels that can fulfil all of your requirements.
It is essential to choose the appropriate hotel in accordance with the reasons for your vacation.
Graana.com brings you a list of hotels in Sargodha where you can experience a memorable stay.
List of Hotels in Sargodha
Here is a list of hotels in Sargodha that you should explore.
Hotel One
Air Force Club, a golf course, the Mall of Sargodha, and the Daewoo and Skyway bus terminals are all located in close proximity to Hotel One Sargodha, which is situated in the middle of the city.
As it provides high-quality lodging and services, the hotel is frequented by travellers from both inside and outside of the country. The Burj Ismail Mall is home to a total of 48 rooms, which are located on the 4th and 5th floors of the building.
The commercial mall features a food court, a theatre, a playland, a fitness centre, and a pool in addition to an Al-Fatah grocery. The hotel was built to make its customers feel more energised, productive, and at home while they are staying there.
Address: Floor # 04 & 05, Burj Ismail Mall, Lahore – Sargodha Rd, near Qanichi Morr, Sargodha, Punjab
Solo Sargodha Hotel
In the city of Sargodha, the Solo Hotel brand is among the oldest and most well-known names in the business.
This well-known hotel chain has been there for the residents of Sargodha as well as tourists from all over the country for a good number of years.
The Solo franchise is renowned for its warm welcome, beautifully decorated hotels, and high-quality cuisine.
If you want a comfortable stay, you can stay at the Solo Sargodha Hotel.
You will be able to experience luxurious accommodations and delicious cuisine. The Solo Hotel Sargodha can be found on Railway Road in the city of Sargodha in the Indian state of Punjab.
Address: Railway Rd, Sargodha, Punjab.
Q's Hotel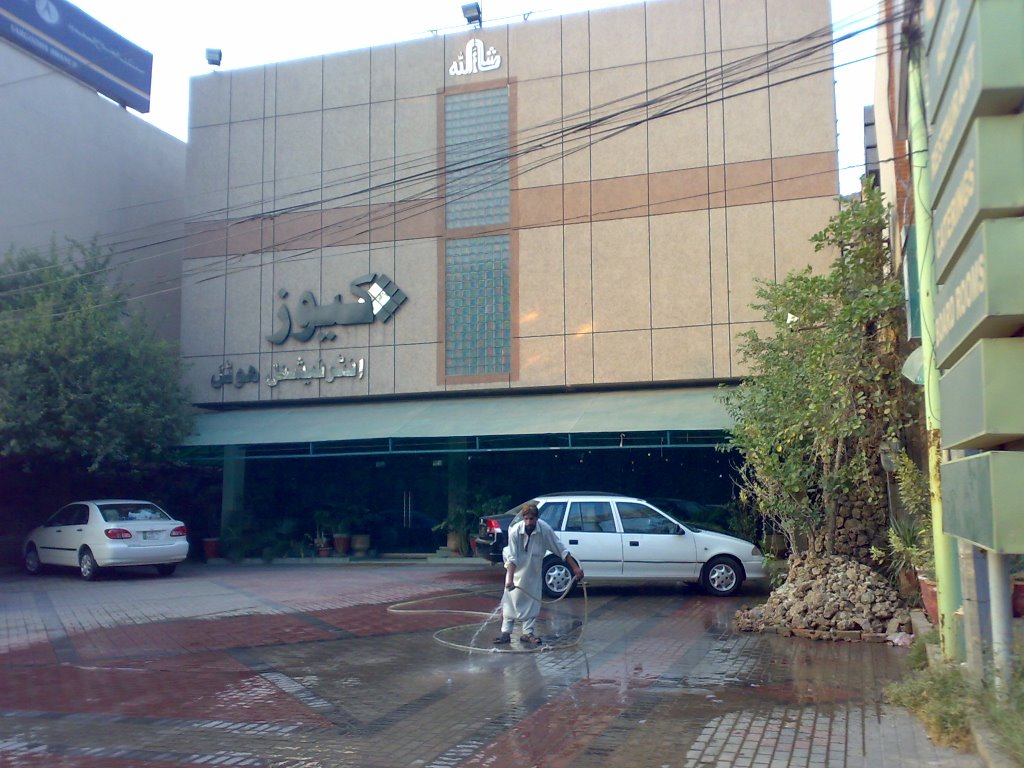 If you were in Sargodha and looking for some international-style hoteling and residence, then Q's Sargodha is without a question the greatest option for you to go with.
The Q's International Hotel can be found on the well-known University road in the city of Sargodha. The Q's have been serving the community for a significant amount of time, all the while preserving their warm hospitality, high standards, and excellent food and drink.
Address: 3MGF+X77, Sargodha, Punjab, Pakistan
Pak Continental Hotel
In the city of Sargodha, Pak Continental is also a well-known brand when it comes to hotels and dining establishments. There is no question that the hotels that have been described thus far are among the best in the city, but PC is in a league of its own.
It is impossible to find a hotel that can compete with the Pak Continental Hotel in Sargodha, both in terms of the administration and the quality of the cuisine.
Address: Club Road, Sargodha, Punjab
Hotel Malbros
The residents of Sargodha are likely familiar with this well-known chain of hotels located inside the city. The hotel is known for its excellent quality and trustworthy reputation in that sector.
You should go to Malbros Sargodha if you want to stay or if you are looking for cuisine that is both nutritious and delicious, as it is the finest choice in both cases.
Address: 3MJ8+2C2, Sargodha, Punjab
Kinara Hotel
Now we will be discussing another well-known hotel called the Kirana Bar Hotel. In order to take advantage of all that Kirana Bar has to offer, you will need to direct your travels to University Road, Civil Lines, Sargodha, Punjab.
Address: Sulemanpura, Bhalwal, Sargodha, Punjab.
For more informative content, visit Graana blog.