LAHORE: Lahore, the capital of Punjab, inaugurated its first drive-thru vaccination centre near the Gaddafi Stadium for the benefit of the people.
As per details, the vaccination centre will be operational in collaboration with district administration of Lahore and the Bank of Punjab.
Assistant Commissioner Model Town, Arbab Ibrahim, has been assigned as the focal person for the vaccination drive. While speaking with a private TV channel, he stated that citizens will be vaccinated without leaving their vehicles.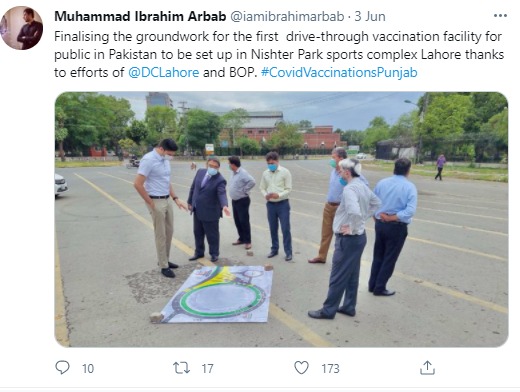 As per reports, Pakistan received one million doses of China's Sinopharm vaccine in a bid to curb the spread of COVID-19. The virus has already infected over 900,000 people and led to the demise of over 20,000 people.
For more news and updates on vaccination centers, visit Graana.com