RIYADH: Saudi Arabia's Shareek Program has announced a $51 billion investment in the private sector to accelerate economic growth and generate job opportunities. 
The plan was launched in March 2021 by the Crown Prince, Prime Minister, and Chairman of the Large Companies Investment Committee, Mohammed bin Salman bin Abdulaziz. Initially, 28 companies joined the Shareek Program as the initiative moved into the first phase of investment. 
The initiative is in line with Vision 2030 which plans to unlock the economic potential of the Kingdom's private sector. 
According to a tweet by the program's official account, the initiative would include 12 projects and create 64,000 new jobs.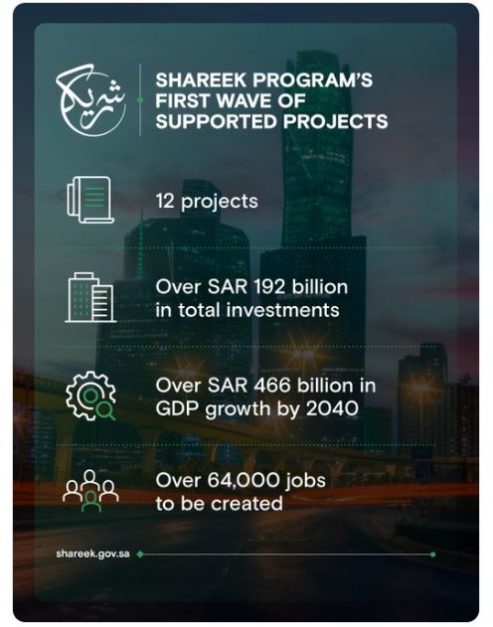 For news and blogs, visit Graana.com