Baba Bulleh Shah is one of South Asia's most well-known Sufi poets and scholars. He is regarded as a shining example of spiritual and social enlightenment. He was born in Uch Sharif, Punjab (currently in Pakistan) in the late 17th century.
The tomb of Baba Bulleh Shah, which is situated in Kasur, is of significant historical and cultural value.
Graana.com details everything you need to know about the Baba Bulleh Shah tomb below.
Overview of Baba Bulleh Shah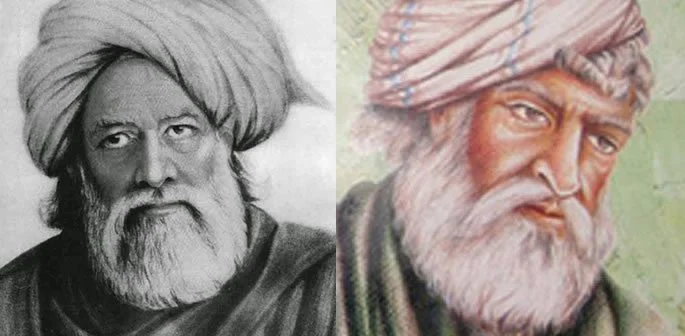 The famous Sufi poet and thinker Baba Bulleh Shah was born in 1680 in Uch Sharif, which was a major centre for Islamic learning and culture at the time. He followed the Sufi tradition, which emphasises Islam's inner, spiritual tenets. He composed poetry that was easily understandable and well-liked in Punjabi, one of the most famous languages of Pakistan.
It conveyed his philosophical views on God, humanity, the universe, and his spiritual development.
The poetry of Baba Bulleh Shah has had a significant influence on both Punjabi culture and the larger Islamic tradition. It has been translated into numerous languages and is still extensively read and admired.
He also publicly criticised the strict social and religious rules of the day and questioned the power of the religious establishment. He pushed for a more accepting and kind approach to religion and society.
People of all backgrounds and religions visit his tomb in Kasur and regard it as a place of pilgrimage, thus serving as a reminder of his enduring legacy.
Location of Baba Bulleh Shah Tomb
Baba Bulleh Shah's tomb can be found in Kasur, which is 55 kilometres southeast of Lahore. The shrine compound is located in the city centre, attracting many locals and tourists.
How to Reach Baba Bulleh Shah Tomb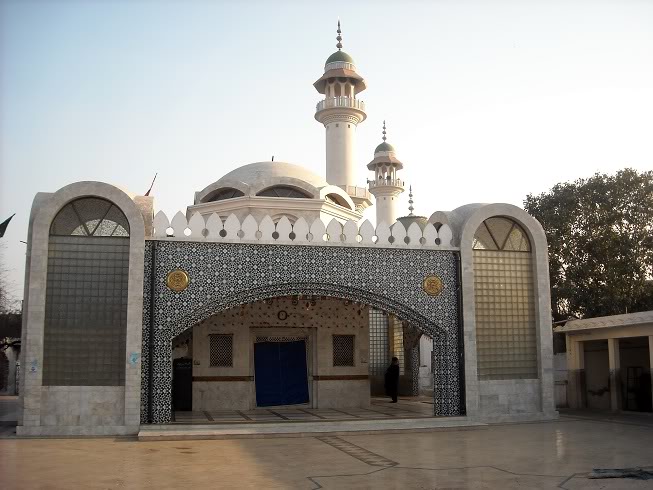 The following are some ways to travel to the tomb:
You can take a taxi or rent a car from Lahore to Kasur. Depending on traffic, it takes about an hour to complete the journey. When you arrive in Kasur, ask for directions to the Baba Bulleh Shah shrine complex.
You can also take a bus or a van from Lahore to Kasur. The General Bus Stand in Lahore offers vehicles for rent. It takes about two hours to travel. You can take a rickshaw or a taxi from Kasur to the shrine complex.
Several trains travel between Lahore and Kasur, which takes only about an hour. You can take a rickshaw or a taxi from Kasur to the tomb.
When visiting the Baba Bulleh Shah tomb, it is best to dress modestly. It is advised for women to cover their heads. Before entering the shrine, visitors should take off their shoes.
The Architecture of Baba Bulleh Shah Tomb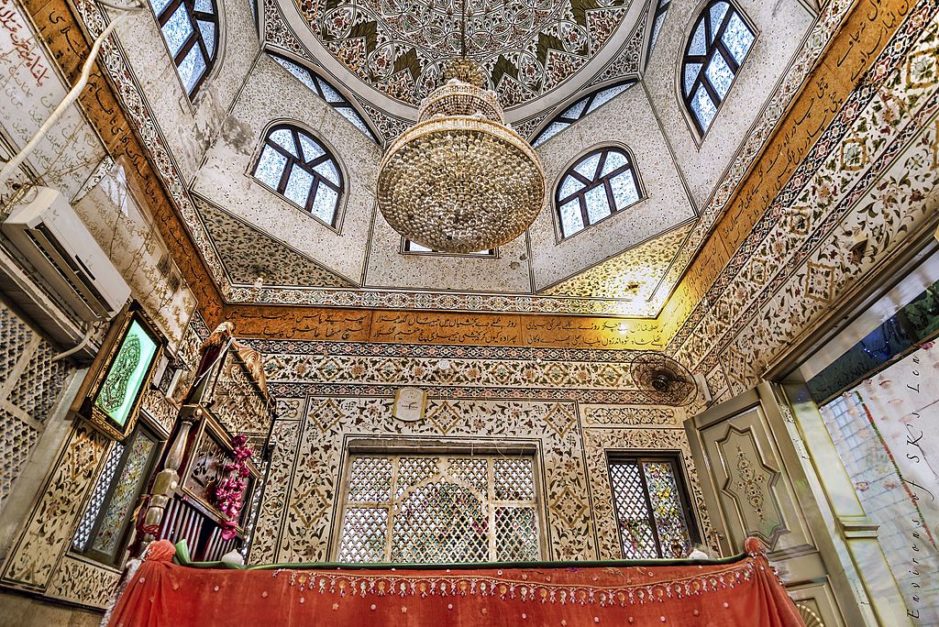 The Mughal architectural style, which defined the area's architecture during the 17th and 18th centuries, is evident in the monument's design. The tomb is a square-shaped building with a domed ceiling embellished with intricate calligraphy and designs. Brick and plaster were used to construct the masonry walls of the tomb. Tiles with vibrant designs and floral and geometric patterns decorate the tomb.
It can be accessed through a tiny courtyard enclosed by a low wall. Trees provide shade in the courtyard, which is paved with marble tiles. A small archway leading into the main chamber is the tomb's entryway.
The tomb's interior is plain and somber. There are no ornaments or embellishments; the walls are plastered and painted white. The stone slab is covered with a cloth, routinely changed by those who look after the shrine.
The compound also houses a mosque, an Islamic school called a madrassa, and several other structures. The mosque is a sizable square structure with a dome-shaped ceiling adorned with calligraphy and vibrant tiles. Students who study Islamic theology and other topics visit the madrassa, a modest two-storey structure.
Overall, Baba Bulleh Shah's shrine complex's architecture is understated and straightforward, representing the Sufi tradition's emphasis on modesty and simplicity. Instead of lavish decoration or ostentation, the shrine's spiritual and cultural importance is emphasised.
Urs of Baba Bulleh Shah
The Urs of Baba Bulleh Shah refers to the annual celebration honouring the life and lessons of the revered Sufi poet and philosopher. It is held in Kasur, where he lived most of his life and where his tomb is.
The three-day Urs of Baba Bulleh Shah typically takes place during the spring season, in the month of Safar. The Islamic calendar, founded on the lunar cycle, determines the festival's dates. The Baba Bulleh Shah shrine compound is embellished with bright lights, banners, and streamers during the Urs. Devotees from all over Pakistan come to Kasur to pay their respects.
The celebration starts with a procession in which a beautifully decorated palanquin carrying the shrine of Baba Bulleh Shah is driven through the streets of Kasur. Drummers and musicians who play traditional Punjabi music lead the parade. Food stalls line the streets, where guests can taste a variety of regional specialties.
A qawwali is also held, a style of devotional music common in the Sufi culture. Baba Bulleh Shah's poetry is performed by qawwals, or singers, who are backed by musicians playing traditional instruments like the tabla, harmonium, and sarangi.
An occasion for spiritual contemplation and celebration, the Urs of Baba Bulleh Shah serves as a reminder of the enduring influence of one of South Asia's greatest poets and philosophers. People from all backgrounds and religions can join and participate.
For more informative content, visit the Graana blog.