If you live in Karachi and are looking for a fun-filled experience with your friends and family, we suggest you pay a visit to Bahria Town Adventure Land. Featuring fun-in-motion activities and much more, it is the perfect place to plan a day out with your loved ones.
Graana.com has compiled a guide on this popular family attraction below.
Overview of Bahria Town Adventure Land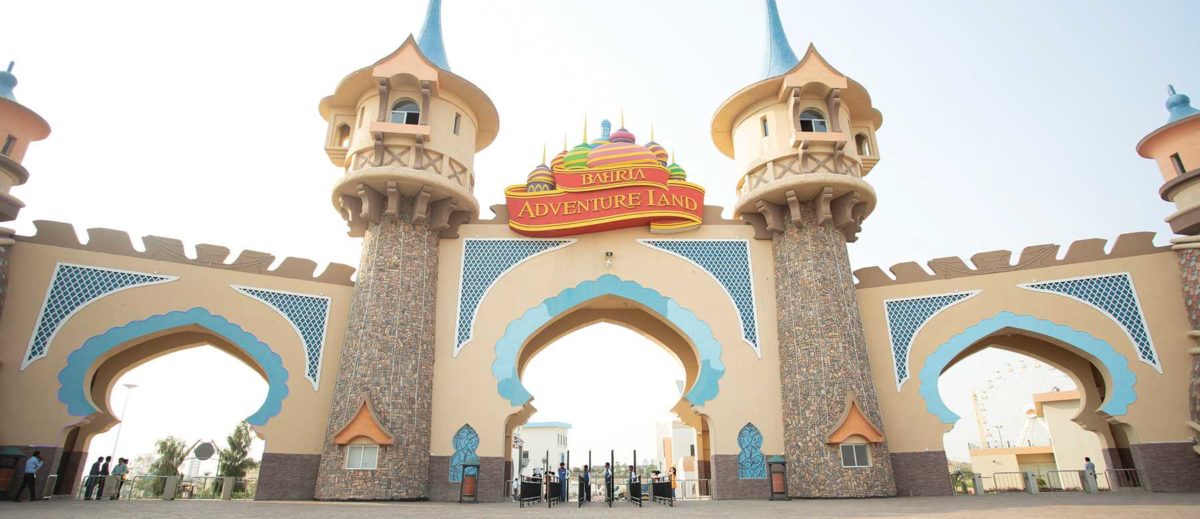 The Adventure Land, created in partnership with Italy's most renowned manufacturers, unleashes a world of thrilling experiences.
Along with a variety of swings, water features, a marching band, and other attractions, Bahria Adventure Land also features a huge Dino Park that is a particular favourite among children.
Right from the regal castle-like entrance to the action-packed entertainment, the theme park offers an immersive and interactive experience.
Location of Bahria Town Adventure Land
The park is situated right off the M-9 highway near Bahria Town Karachi's Jinnah Road. It can be found next to Bahria Town Precinct 18.
Bahria Town Adventure Land Zones
The park is further divided into five zones, which have been described below.
Adventure Land Zone
There are several secure and enjoyable rides at Adventure Land. The ferris wheel "Bahria Town Eye" offers panoramic views of the city, and is highly popular among both children and adults.
You can also sit on the "Bon Voyage", a ride in large and bright tea cups. The colourful merry-go-round is always a favourite among children. The "Bumble Bee" ride has been especially designed for kids as well.
Dinoland Zone
The first dinosaur-themed attraction, Dino Land, is a popular zone in Bahria Town Adventure Land, featuring lifelike animatronic dinosaurs.
Indus Valley Zone
You can also enjoy a fun-filled, adrenaline-pumping day at Indus Valley. If you're not looking for bumpy rides, Surfer's Spot is the ideal place for you to unwind.
Visit Adventure Bay to experience the most incredible virtual splash. You can also go to Pirates of Adventure, where you can control water cannons, or dress up as pirates and participate in the most exciting water fight.
Animal Kingdom Zone
The attractions, activities, and entertainment in the Animal Kingdom area represent Bahria Adventure Land's commitment to environmental protection.
With a variety of animal-themed rides, this is the most-visited zone in Bahria Adventure Land.
Kohkaaf Zone
Your voyage through the enchanted kingdom of Kohkaaf will prove to be memorable. The Enormous Power Drop allows you to rise 42 metres into the air before plummeting down again.
The roller coaster Rail Blazer, with its sharp turns and descents, is also a thrilling ride that you can take. In addition, the latest edition of Aladdin gives you the ride of your life by spinning you upside down at a height of 40 metres.
Operating Hours
The park is open from Tuesday to Sunday, from 03:00 PM to 11:00 PM.
Ticket Prices
Adults: PKR 2,000/-
Children: PKR 1,500/-
Note: Prices include taxes, and you have unlimited access to all rides with these tickets.
Rides and Attractions at Bahria Town Adventure Land
Here is a list of rides and attractions at Bahria Town Adventure Land.
Danzoo
The Day and Night Zoo, often known as Danzoo, is one of the most well-liked destinations for families in Karachi. It is the first zoo in Pakistan to be built according to international standards, and it is home to a wide range of exotic and native species.
These include lions, panthers, tigers, cheetahs, leopards, monkeys, black bears, giraffes, deers, zebras, peacocks, ostriches, parrots, macaws, black and white swans, doves, geese, cobras, and pythons, among many others.
Aladin
Aladin is the name of the new attraction that has opened in Bahria Adventure Land. By propelling riders head over heels 40 metres into the air, it is one of the most thrilling rides you can take at this park.
It is made out of a telescoping column that has two arms and two cars that may spin in either direction freely.
Shark Attack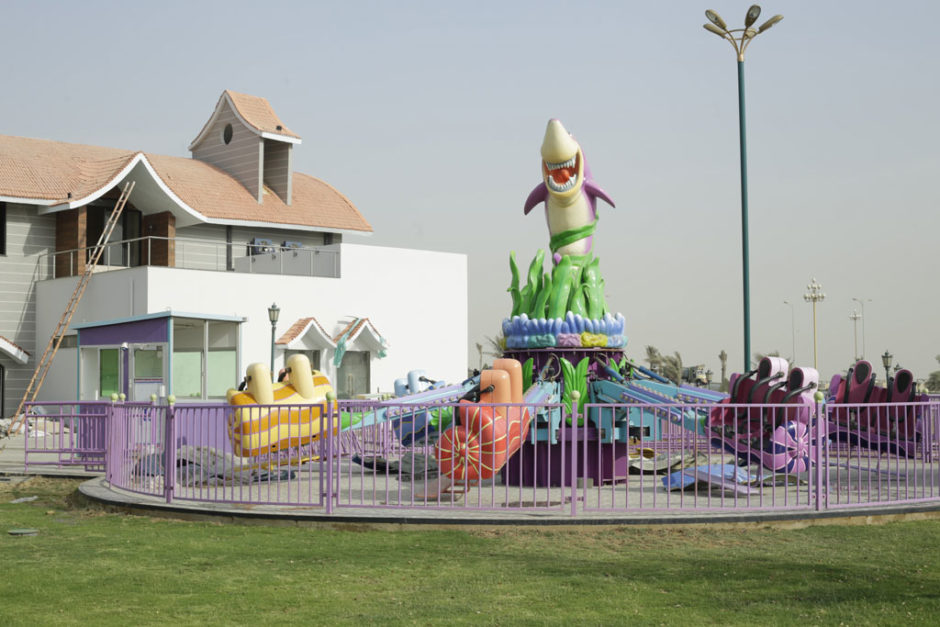 Not only can Shark Attack rotate clockwise around the centre, but it also has the ability to move vertically. The game features stunning visual elements and LED lighting.
Rail Blazer
This ride belongs to a subgenre of roller coasters known as air coasters, which transports a passenger train through abrupt turns and curves at a high speed.
Jelly Fish
When the jiggly jellyfish ride starts, it shakes its head and goes up and down so that riders have a great time.
It is even more fun with its ocean-themed design, vibrant lights, and upbeat music.
The rides at Bahria Adventure Park are widely regarded as some of the most exhilarating in Pakistan. It features many more thrilling roller coasters, enormous ferries, and water rides. Coupled with the best restaurants in Karachi set up here, this is definitely worth a visit.
For more guides on popular tourist spots in Karachi, visit the Graana blog.