In addition to staying active, many people also join the gym to adopt a more stress-free lifestyle. This has become a trend in Karachi, Pakistan's biggest and most populous metropolitan city. There are many facilities and amenities available to the residents of Clifton, one of Karachi's wealthiest neighborhoods, which promote a higher standard of living.
These include several well-equipped gyms in Clifton Karachi that can help you achieve your fitness goals and elevate your entire well-being. Graana.com has compiled a list of the top gyms in Clifton Karachi that have flexible timings, cutting-edge exercise equipment, and qualified physical trainers.
Top Gyms in Clifton Karachi
Following is a list of some of the well-known gyms in Clifton Karachi, as determined by various customer reviews and ratings.
| | | | | | |
| --- | --- | --- | --- | --- | --- |
| Sr. | Gym | Timings | Location | Contact | Rating |
| 1 | Fitness First | 7:00 AM – 10:00 PM | First Floor, D-116, C-155, Block 2, Kehkashan Scheme No. 5 Opp. Shadman Apartment | 0300 2355429 | 4.7 |
| 2 | Real Strength Gym | Mon-Sat: 7:00 AM – 11:00 PM; for Sun: 12:00 PM – 8:00 PM | 4th Floor, Emerald Tower, Block 9، Block 5 | (021) 35147597 | 4.6 |
| 3 | Core Gym | 7:00 AM – 10:00 PM | 4th Floor, Ocean Tower, Plot G-3, Block-9, Khayaban-e-Iqbal | (021) 35166445 | 4.5 |
| 4 | Fitstop Gym | 7:00 AM – 10:30 PM (closed on Saturdays and Sundays) | Block 5 | 0333 2178822 | 4.5 |
| 5 | Karachi Ladies Club | 8:00 AM – 11:00 PM | D-134, Block 5 | (021) 37248446 | 4.2 |
| 6 | Cuts and Muscles Gym | 10:00 AM – 10:00 PM | Khayaban-e-Roomi, Chandio Block 8 | (021) 35821395 | 4.1 |
Fitness First Gym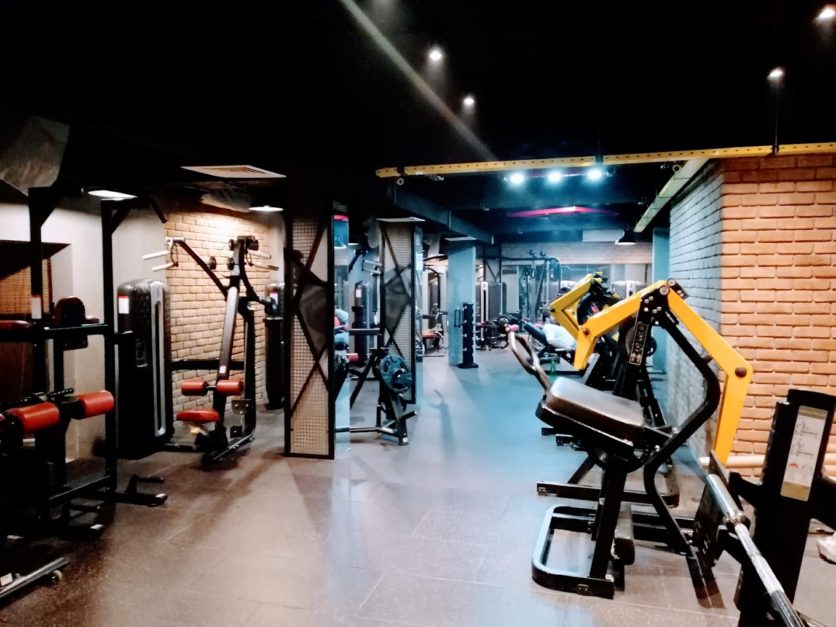 At Fitness First Gym, you can work off those extra pounds with qualified trainers that offer free counselling services. Whether your goal is weight loss or building core strength, there are various fitness programs that you can take part in, under the direction of professional instructors.
Services Available at Fitness First Gym
Personalised weight loss programs

Fitness training

Cross fit

Cardio

Weight training

MMA/Kick-boxing
Real Strength Gym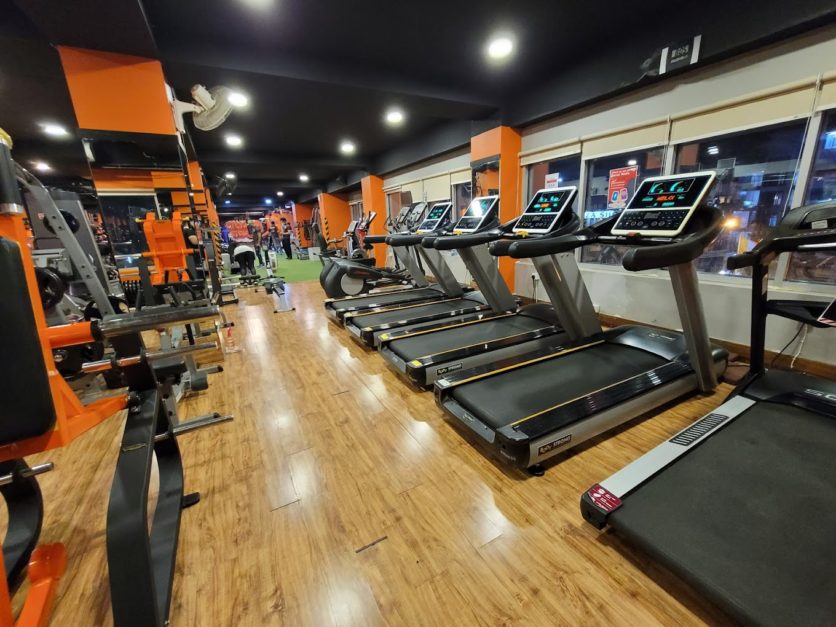 Real Strength Gym identifies as a hard-core power athlete facility. It is also considered to be one of the best gyms in Karachi. Young athletes are recruited and trained in a variety of sports so they can represent Pakistan internationally.
The gym's goal is to provide a venue where novices may be trained in a variety of bodybuilding disciplines as well as other sports including cricket, football, and Olympic weightlifting.
This is also a great option for corporate executives who wish to get fit and lower their stress levels. As a result, the Real Strength Gym has greatly increased in popularity. There are consultants available who can also advise you on creating an effective nutrition plan, according to your needs.
Services Available at Real Strength Gym
Weight training

Cardio training

Group training

Personal training

Boxing

Functional training

Sports specific training
CORE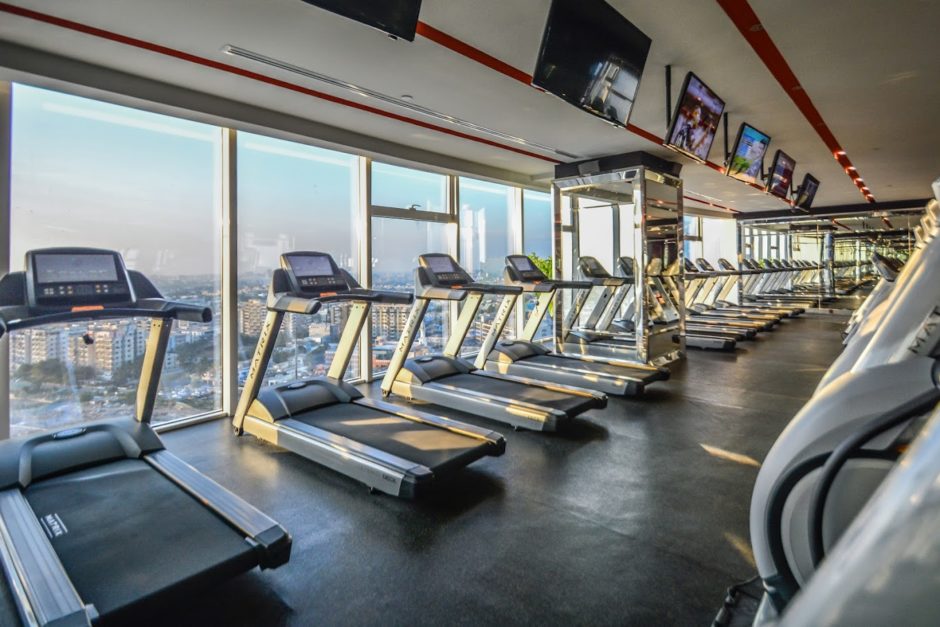 CORE fitness programs have become quite popular, which is why there is a high demand for a membership spot at this gym. Apart from the numerous facilities offered here, including training from the best fitness gurus in K-town, group fitness classes, and state-of-the-art equipment, they also provide kid-specific kickboxing lessons. CORE also has a separate gym for women that offers comprehensive workout programs.
Services Available at CORE
Following are some of the main features of this gym in Clifton Karachi.
Cardiovascular machines

Resistance training machines

Free weights and benches

Group fitness classes

Lockers and shower facility

Nutrition consultation

Fitness assessment
Kids Boxing Camp for ages 5-12 years (July): Starts at 11:30 AM
Fitstop
Fitstop Gym is a one-stop shop for all of your fitness requirements. It provides bootcamp and private training sessions. The bootcamp class combines several types of exercises, including bodyweight training, cardio, resistance training, and kickboxing.
Additionally, Fitstop offers martial arts classes for children. In addition to mixed sessions for both males and females, there are also fitness classes specifically for women.
A maximum of 10 people are allowed per class so that the fitness instructors can train and focus on each individual. Depending on the intensity of the workout, a Fitstop workout session typically lasts 45 to 60 minutes. The classes are held five days a week.
Services Available at Fitstop Gym
Personal fitness training

Women-specific fitness classes

Group training

Male and female fitness instructors

Martial arts classes for kids

Kick-boxing

Cardio exercise

Resistance training

Weight training
Cuts and Muscles Gym
Cuts and Muscles Gym is not just regarded as one of the best gyms in Clifton Karachi, but in the entire city as well. As suggested by its name, this cutting-edge gym in Clifton concentrates on developing core strength. Exercise classes are specifically designed and led by qualified male and female instructors.
For a full workout, a range of fitness equipment is available for use. The trainers can also provide you with a comprehensive nutrition plan, depending on your fitness goals.
Services Available at Cuts and Muscles Gym
World-class fitness equipment

Jacuzzi

Circuit weight training

Karate classes

Separates classes for males and females

Swimming pool

Steam room

Massage services

Workout recovery beverages & supplements

Separate locker rooms
Karachi Ladies Club
Karachi Ladies Club is a well-liked health club in Clifton – you not only get to work up a sweat and flex your muscles here, but you can also get hair and facial treatments when you feel like pampering yourself. It is supervised by women, and exclusively for women to assist them in achieving their fitness goals.
Services Available at Karachi Ladies Club
Personal fitness training

Women-specific fitness classes

Group training

Zumba

Boxing classes called BoxFit

Facial spas

Hair treatments

Classes conducted by female fitness instructors

Yoga classes
Pros of Joining a Gym
Access to Equipment: Gyms provide a wide range of exercise equipment, including cardio machines, weights, and resistance machines, allowing you to diversify your workouts and target specific muscle groups effectively.
Professional Guidance: Many gyms have certified trainers who can create personalized workout plans, offer guidance on proper technique, and monitor your progress, helping you reach your fitness goals.
Motivation and Accountability: The structured environment of a gym can motivate you to stick to a consistent workout routine. Group classes and others working out can provide a sense of accountability.
Variety of Classes: Gyms often offer a variety of fitness classes, such as yoga, spinning, Zumba, and more. These classes can make workouts more enjoyable and help you discover new interests.
Social Interaction: Gyms can be social places where you meet like-minded individuals who share your fitness goals. This can foster a sense of community and support.
Improved Health: Regular exercise at a gym can lead to improved cardiovascular health, increased muscle strength, weight management, and reduced risk of chronic diseases.
Stress Reduction: Exercise releases endorphins, which can help reduce stress, improve mood, and boost mental well-being.
Convenience: Many gyms offer flexible hours, making fitting workouts into your schedule more manageable. Some even have 24/7 access options.
Indoor Training: Gyms provide a climate-controlled environment, which can be especially beneficial during extreme weather conditions, ensuring you can work out comfortably year-round.
Access to Amenities: Some gyms offer saunas, swimming pools, showers, and nutrition counseling, enhancing your overall fitness experience.
Tracking Progress: Many gyms provide tools like fitness tracking apps or equipment with built-in metrics that allow you to monitor your progress over time.
Goal Setting: Gyms help you set and work towards specific fitness goals, whether it's weight loss, muscle gain, increased endurance, or overall health improvement.
Privacy and Focus: Gyms provide a dedicated space for your workouts, allowing you to focus on your exercise routine without distractions.
The gyms in Karachi are well-equipped and serve as a great option for you to reach your fitness goals. For more related information, visit Graana Blog.