Metropolitan development authorities, like the Capital Development Authority (CDA), Lahore Development Authority (LDA), and the Karachi Development Authority (KDA), have been in the limelight recently for their anti-encroachment drives in the respective cities. This is an important step as encroachment has become a serious issue all over Pakistan. Encroachments make it difficult to get around the metropolis as kiosks, pull carts, and stalls act as a hindrance. This can have a substantial impact on the economy of a country.
Graana.com, Pakistan's smartest property portal, takes a look at the legal aspect of encroachment and how local governments are undertaking anti-encroachment drives.
Defining Encroachment
An encroachment is a "gradual or stealthy incursion upon another's territory or seizure of another's rights or possessions", according to Merriam-Webster. In simple words, it refers to infringing on one's property rights by occupying their space illegally. Building a wall that crosses into a neighbour's land, for example, is an encroachment, whether planned or unintentional. Trespassing on public property is another sort of encroachment. If a structure extends onto a sidewalk, park, or road, the city development authority has the legal right to destroy it without compensation.
In legal terms, the Sindh Public Property (Removal of Encroachment) Act, 2010 and the Khyber Pakhtunkhwa Public Property (Removal of Encroachment) Act, 1977 have defined encroachment as "unauthorised occupation, temporary or permanent, of public property". 
In this regard, the laws state that the government (or an administrative authority empowered by the government) may demolish the encroaching structure within two days of the order of demolition. If the government determines that unauthorised construction is being carried out on state land or public property, it may order the party who raised the unauthorised construction to cease and desist.
Status of Encroachment in Pakistan
In Pakistan, anti-encroachment campaigns against illegal housing and construction projects have recently made the news. Due to obsolete physical surveys and land demarcation, land encroachment has become frequent in the nation. The government especially is paying a significant price because state land worth millions of dollars has been encroached upon. However, the cost of the government's efforts to address the issue has a socioeconomic price tag that it cannot afford.
According to the phase, one survey of state lands, conducted as part of former Prime Minister Imran Khan's digital cadastral mapping project, land worth trillions of dollars has encroached across Pakistan. The value of encroached land in the three biggest cities, Lahore, Islamabad, and Karachi, is 2.6 trillion Pakistani rupees. The overall worth of all encroached state land, including those in the three major cities,  is 5.5 trillion PKR. Encroached forest land is also valued at 1.86 trillion Pakistani rupees. Pakistan has only 4% of its area covered with forests, compared to a global average of 24%. Encroachment on forest land exacerbates Pakistan's already inadequate forest cover. 
However, the government can now monitor the level of land encroachment on state land, as well as its overall economic effects, due to digital mapping.
Anti-Encroachment Laws in Pakistan
The Prevention and Removal of Encroachments Model Bye-Laws, 2018, govern the removal of illegal encroachments in Pakistan. Clauses 3 and 4 of the aforementioned doctrine are particularly important in this regard. These are the following:
Clause 3: No encroachment, movable or immovable, will be made on any open space, public place, public property, public road, public street, public way, or right of way, market, public park, graveyard, or drain under the jurisdiction of the concerned local government.
Clause 4: Chairman Union Council's Role: 
1) The Chairman Union Council shall report any encroachments in his Union Council to the Municipal/District Officer (Regulation) of the Local Government. 
2) The Chairman, Vice Chairman, and other Union Council members must rally their local communities to prevent and remove encroachments. 
3) Union Council members and the Secretary must be attentive to preventing invasion in their wards.
All people are forbidden from acquiring land illegally under these rules. Any such behaviour must be reported to the appropriate local authority by the union council representatives.
Local Government's Role in Anti-Encroachment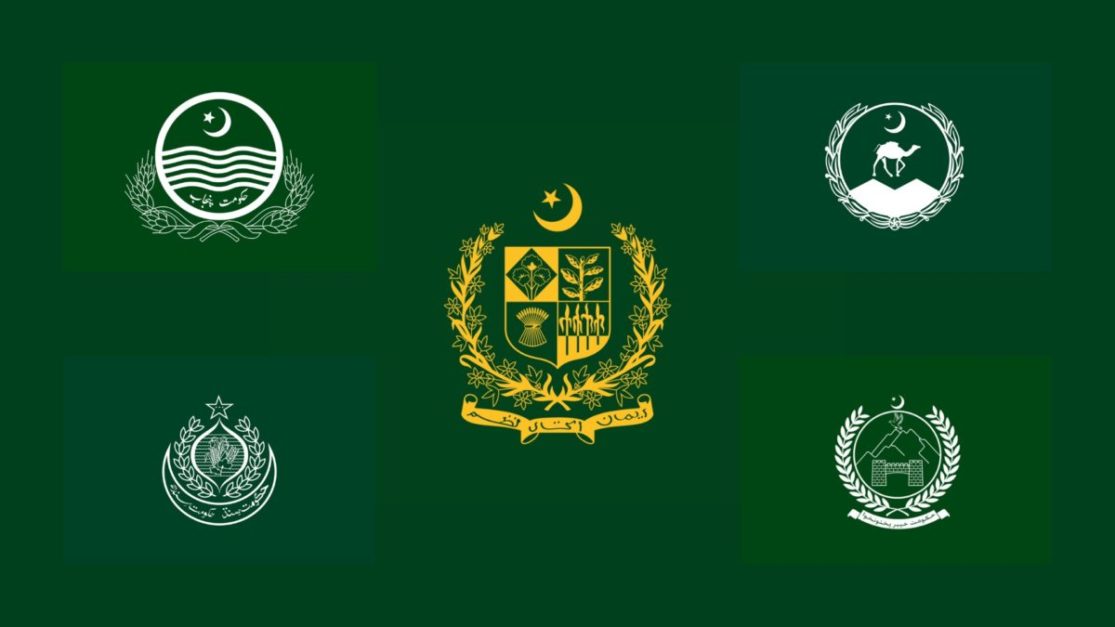 The local government can take the following actions under Section 6:
1) The Local Government may, after giving reasonable notice (Forms – I & II), remove the intrusion with whatever force is required. 
2) A person who trespasses into or is in wrongful occupation of a building or property, which is vested in or is managed, maintained, or controlled by the local government, may be ejected from such building or property by the local government with such force as may be necessary, in addition to any other penalty to which he may be liable under the Act or any other law for the time being in force. You can file a complaint with the appropriate government against a land thief.
The aforementioned Forms I & II are pre-printed forms on which the encroacher's complaint should be filed. It is important to note that the formal complaint must be filed on these official documents in order to be processed.
In the event of a false claim of encroachment, the alleged person has seven days to file a complaint with the development or municipal authority's Chief Officer. The documents are then scrutinised by the competent department, and the subject is either settled or referred to a court in the event of a deadlock.
Numerous anti-encroachment drives have been initiated under the provisions of this law, notably in Pakistan's main cities, such as Lahore, Karachi, Islamabad, Rawalpindi, and even in Pakistan's northern areas.
Anti-Encroachment in Pakistan
The status of anti-encroachment drives in different cities is given below:
Anti-Encroachment Drive in Islamabad

Despite the fact that Islamabad is the country's capital, it is also afflicted by unlawful development. Illegal constructions are typically carried out by refugees and internally displaced persons who have temporarily relocated to Islamabad. However, the Islamabad High Court (IHC) has ordered the Capital Development Authority (CDA) not to demolish the improvised houses because these people have nowhere else to reside.
Aside from that, land mafias and other land grabbers have also illegally gained possession of large swaths of land. Margalla Hills, a tourist hotspot and the heart of all new and modern real estate developments, has experienced a steady stream of unlawful construction. As a result, the Capital Development Authority (CDA) is forced to remove these constructions on a nearly daily basis. The Federal Government Employees Housing Authority (FGEHA) recently conducted an investigation in G-14, where more than 23 illegally built dwellings were discovered.
Anti-Encroachment Drive in Lahore
The Lahore Development Authority (LDA) is working around the clock to reclaim private and public land in the city of Lahore. The Lahore Metropolitan Regulation Wing recently started a massive operation on Hall Road and Laxmi Chowk. Various people had set up illegal stores, built shanties, and lined up food and fruit carts in these places. This made traffic impossible to control.
Earlier this year, 195 illegal stores in the city's Township region were demolished. Johar Town, Raiwind Road, Mohlanwal Scheme, Thokar Niaz Baig, and their surrounding localities have all had similar demolitions.
Anti-Encroachment Drive in Karachi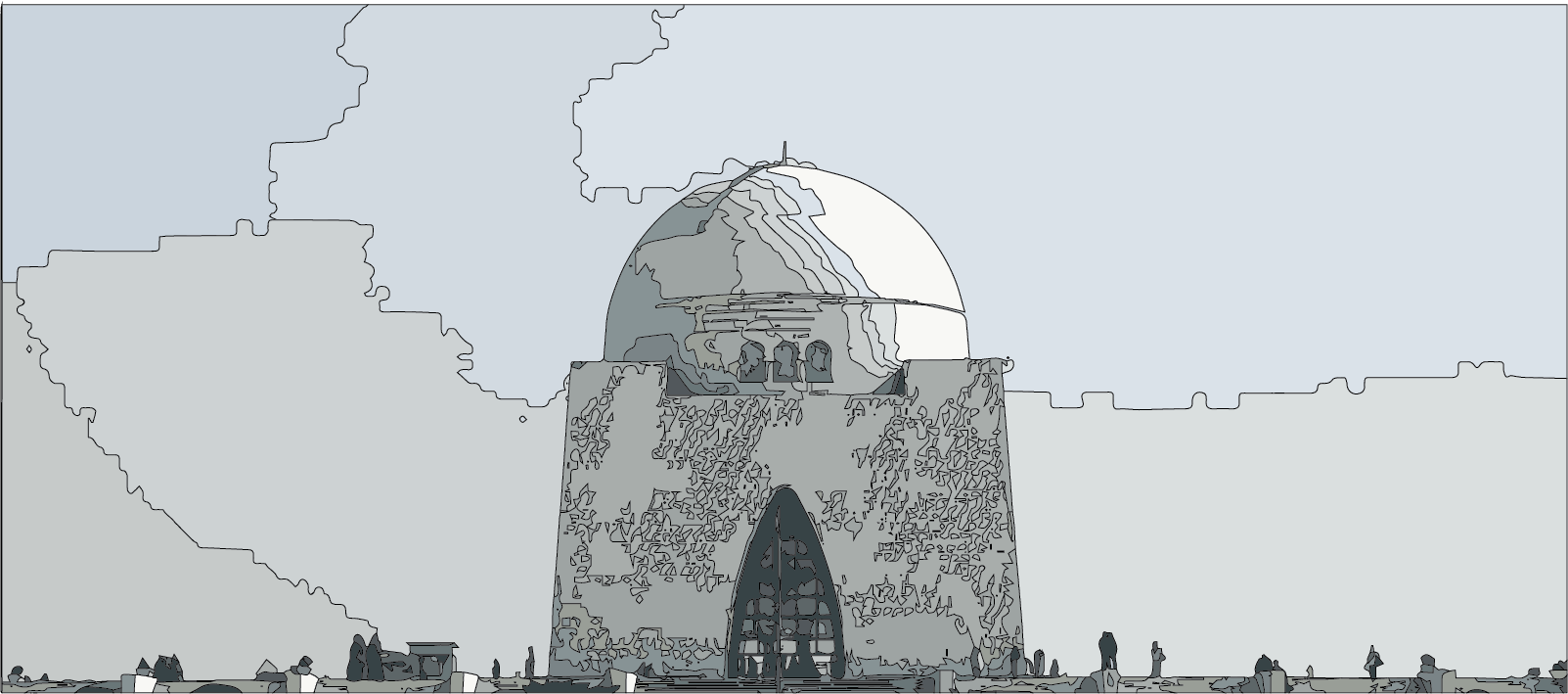 The Karachi Metropolitan Corporation (KMC) initiated an anti-encroachment campaign in 2021, in the districts surrounding Jamshed Road and MA Jinnah Road in Karachi's eastern sector, on the orders of the Supreme Court. The Sindh High Court is also keeping a close eye on the project. In order to ensure that it is completed on time and that all illegal structures are demolished.
Previous governments in Karachi had allotted amenity plots to those who couldn't afford to buy their own homes. Nevertheless, the majority of these had also been utilised for commercial reasons. This has prompted the president to order the local authorities to take all necessary measures to address the issue. Nasla Tower, Aladin Park, and Gujjar Nullah are among the affected sites.
Anti-Encroachment Drive in Other Cities
Apart from the major cities, district development offices are working to guarantee that encroachments are removed. For instance, a campaign against illegal construction is underway in the Kaghan valley. The government has demolished a number of unlawfully built hotels and motels. These were causing administrative concerns, such as traffic management and other issues. Furthermore, Pakistan Railways has relieved more than 400 acres of public land across the country, according to a study.
Land that has been encroached upon is a public nuisance. Are so generalized and there is little to no clarification. This runs the risk of the law being used to classify fruit carts on the streets, vegetable and fruit bazaars, housing societies, along with individual land grabbers.
When encroachment occurs on private residential or commercial property, it deprives one of ownership. However, when it occurs on public property, it causes a slew of administrative concerns. These include traffic congestion, development barriers, and tax evasion. Most metropolises, such as Karachi, have seen a significant reduction in civic space. This could have been used for recreational routes such as parks and other green spaces. Conversely, this has been converted into haphazard overcrowded residences.
How Anti-Encroachment Affects People
Approximately 485 khokhas were eliminated in Islamabad in 2019. This corresponds to almost 25,000 persons who have been directly or indirectly impacted. This comprises the proprietors of khokhas, their families, and the employees they hire. These figures are based on estimates from PIDE's "Excluding the Poor" seminar. The anti-encroachment campaign has resulted in increased unemployment in metropolitan areas. This is due to the fact that the businesses set up on encroachments often employ a great deal of youth from the slums and from the neighbouring settlements of Islamabad.
After the dust settles, the questions to consider are: should the government enact laws that are causing more harm to society? What are the government's responsibilities in terms of assisting the poor by providing an adequate marketplace? Why are state officials, who facilitate encroachments for personal gain, not arrested while the 'encroacher,' who has little means of defence, is prosecuted by the state?
Although the government's actions are legal, they can backfire, as they have in this case. There has been little action made to address the challenges experienced by individuals affected, despite many requests and protest rallies. This has caused irk among the community as often the implementation of the law has left the lower tier of the society without a way to earn, and there is no state body capable of or willing to provide an alternative source of funding.
Although the weak and defenceless have been blamed for the encroachment phenomenon. However, the responsibility should be dispersed proportionately among all relevant parties. Including the encroachers and the agencies that facilitate the encroachment for personal financial gain.
To read more on anti-encroachment drives in Pakistan, visit  Graana blog.