As a real estate agent, you are constantly on the go, from client meetings to listing presentations to open houses. You're already using your smartphone to answer a number of calls, texts, and emails. So, make the most of it by using the best real estate agent apps.
Some apps are designed specifically for real estate agents, while others are intended for anyone running a small business or trying to be more efficient with their workday. In any case, using these apps will help you become a better, more responsive agent who can meet your clients' needs, close deals, and earn new business.
Graana.com, Pakistan's smartest property portal, takes a look at some of the apps real estate agents can use to make their work more efficient and secure.
DocuSign
DocuSign enables the user to obtain signatures for whatever document you require, no matter where you are.
Also, if a customer complains they didn't receive a specific document, you can simply use Docusign to send them a reminder, or resend the document to their mailbox. You can also cancel documents directly from the app. 
Besides keeping record of your sales it is also a great tool to keep record of renovations made to the house especially residential real estate is seeing a green revolution.
The most crucial aspect is that TurboScan or Cam Scanner, the popular document scanner apps, can also be used in conjunction with DocuSign.
Dropbox
Dropbox is the first smart workspace in the world. It assists in organising and storing all of your data while allowing you to use the tools you like, removing the friction of seeking information when you need it and allowing you to focus on the important job.
Although this is not a dedicated tool for real estate agents, it can save you a lot of time and effort; Dropbox helps users be organised, motivated, and in sync with their teams or clients.
Canva
Being a successful real estate agent in today's environment, where everyone is pressed for time, entails being able to present and presale homes virtually before buyers agree to come to see them in person.
And this is where Canva, another helpful app in the real estate agent's armoury, comes in. Canva enables anyone, regardless of design or visual talents, to produce attractive slideshows, social media posts, graphs and charts, business cards, handouts, and pamphlets. Real estate agents can make good use stock pictures, icons, shapes, photo filters, presentation and form templates, and automatic resizing options.
Google Analytics
Reporting is essential for any form of business, including real estate. Google Analytics is the go-to tool for tracking website traffic and understanding how traffic on a website rises over time.
Many website management systems provide a Google Analytics integration for a quick look at your main insights. ExactMetrics provides an excellent premium Google Analytics plugin for WordPress that displays the most relevant metrics on your dashboard.
Photoshop Express
You must have attractive, professional listings or ad photographs if you want leads. Adobe Photoshop Express includes all of the essential tools you'll need to create the greatest possible listing photographs.
Photoshop Express includes all of the standard quick repairs, such as cropping, straightening, rotating, and auto-adjusting for contrast and exposure adjustments.
You may even use filters and colour effects to make your photographs look sharper and more appealing. Best of all, Photoshop Express includes tools for making collages as well as adding text, logos, watermarks, and borders to any image. Furthermore, you can also use apps like Adobe Illustrator or Gimp to design posters that can aid in interior design.
Banking App
Open banking has the potential to improve the way people interact with real estate. Traditionally, landlords must request and wait for papers from renters, such as bank statements, before signing any leases. Their validity must be taken into account. With open banking, landlords can instantaneously monitor and automatically check their tenants' financial health, making the entire process more transparent for all parties.
On a worldwide scale, open banking is also altering real estate. Tenants, particularly those with no credit history, will now be eligible to rent a property. Also, because tenants no longer need to open country-specific bank accounts, open banking promotes social mobility across borders. Banking apps are also useful to keep a record of one's investments in real estate.
Graana.com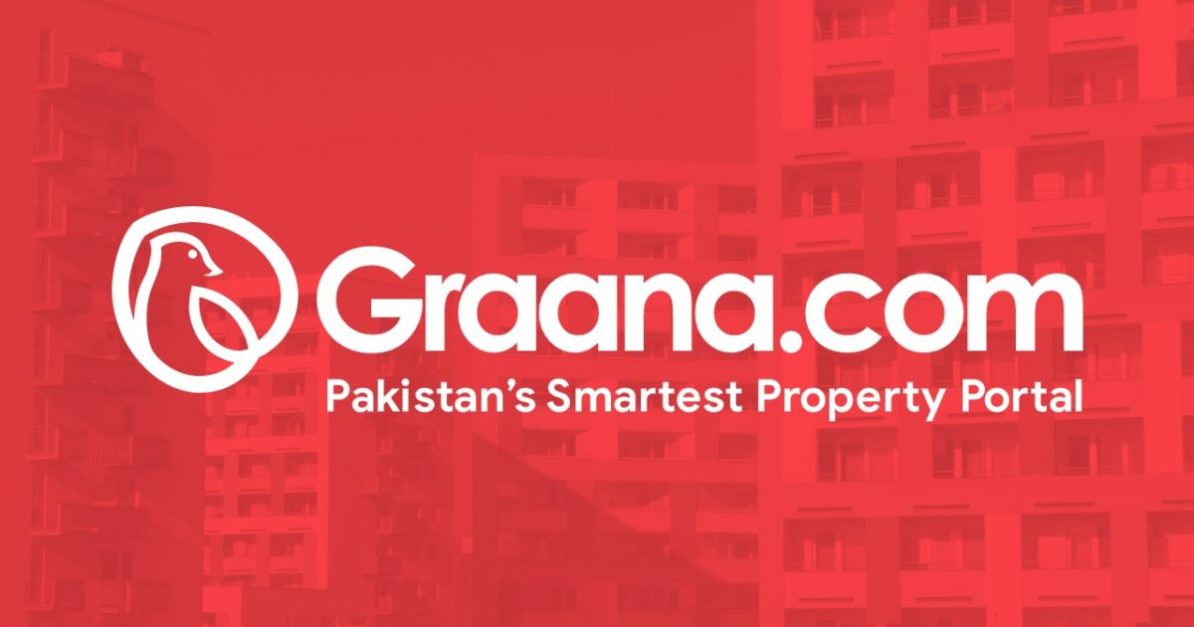 Several housing societies, market trends, agents, and price trends make up the real estate market. The real estate industry is as large as it is complicated.
Buying or selling a home is a life-changing decision. Therefore, you should gather all relevant information and contacts to get the best bargain possible.
Similarly, when looking to buy or rent an ideal house, one looks for an affordable property in good condition, which is located in a safe neighbourhood and has access to a range of amenities.
With the Graana.com app – that provides services related to buying, selling and renting properties – this process has become even easier. You can also visit Graana.com's blog to read up on topics like list of interior designers in Karachi, or the future of real estate transaction among other trending topics in Pakistan's real estate.
PropSure
The Pakistani real estate market is subject to a number of issues, including lack of planning, lack of access to information, lack of regulations, and malpractices. PropSure Digital Solutions Private Limited (PropSure) aims to revolutionise Pakistan's real estate business with innovative digital solutions and technical know-how. They help their valued clients and partners comprehend industry dynamics and make educated decisions about real estate investments and developments.
PropSure is a pioneer and unrivalled company in Pakistani real estate due to its trailblazing approach to introducing new technologies. It is entering the digital realm of real estate to provide services such as online property verification system (OPVS), property inspection services (PINS), feasibility studies, forensic audits, technical advisory, and data as a service for real estate projects. All while keeping in mind the ever-changing dynamics of Pakistan's real estate sector. 
To read more on the trending topics in real estate such as how to choose real estate agent, visit Graana.com.