Are you having trouble choosing a place to stay for your upcoming vacation? It can be challenging to determine which things that are marketed are truly as fantastic as they claim to be when you're looking for comfort and excellent facilities.
It can also be confusing because some places are referred to as resorts, others as hotels, and some as both hotels and resorts. Graana.com brings you a comprehensive comparison to explain the difference between hotels and resorts in this blog to assist you in deciding which would be best for your upcoming trip.
The main goal of hotels is to offer guests comfortable accommodations. A resort is more akin to a self-contained community that may stand alone as a travel destination. The majority of travel necessities, including food, entertainment, shopping, local transportation, and more, are available on-site at the resort.
A hotel might provide some of these options, but not always on the same level as a resort. Prior to your vacation, it might be challenging to understand the difference between hotels and resorts; the ideal choice typically depends on the purpose of your trip.
Amenities
The amenities are typically the primary difference between hotels and resorts. Hotels serve travelers who need a place to stay the night at a certain location, whereas resorts often serve as destinations on their own. Resorts frequently have larger floor plans and can accommodate all of a guest's needs.
A hotel is a building that offers sleeping accommodations and is created with travelers in mind. There are many various kinds of hotels, and they all have distinct services to offer; some give visitors access to the spa, gym, and other amenities in addition to meals.
Some hotels concentrate on a certain audience, such as business travelers. Conference rooms and rooms for special events would traditionally be included in this list, albeit both hotels and resorts now offer these amenities more frequently.
Many times these experiences may differ from the offerings of a full-fledged resort, although certain hotel properties may also be labeled as resorts, generally because they include entertainment and recreational components.
Most of the time, hotels don't have everything you'll need for a vacation all in one location, as you'd find at a resort, thus visitors are typically required to leave the property in order to get what they need.
Some hotels don't have this problem because they're right in the heart of everything, making it easy for visitors to get what they need. As a result, location is frequently important when picking a hotel to stay at.
Smart travelers are fully aware of the fact that resorts offer an abundance of services. For hotels, this is typically not the case. Restaurants, bars, nightclubs, casinos, spas, and stores are just a few examples of resort amenities.
Eateries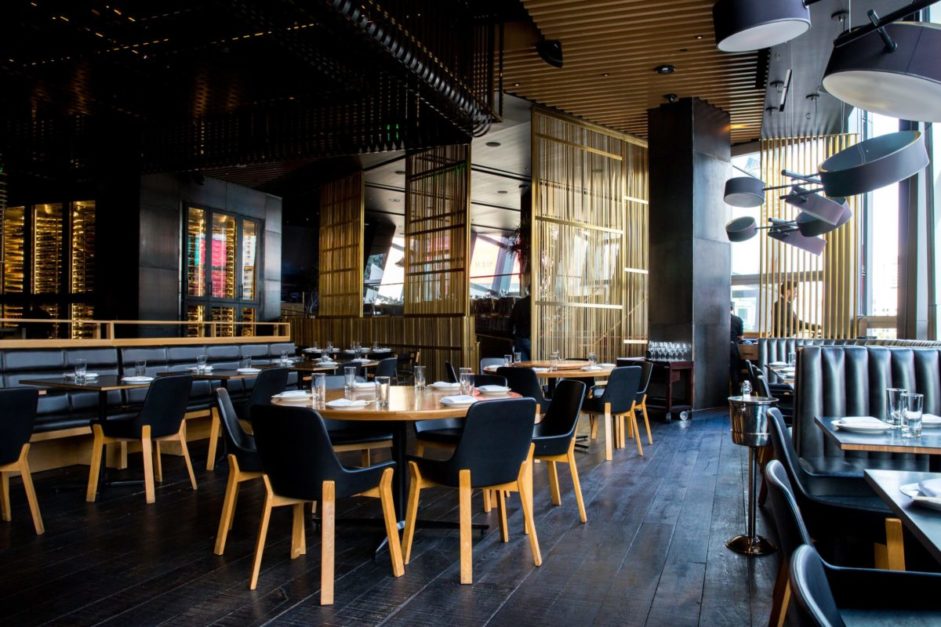 The majority of resorts have a large selection of on-site eateries and (swim-up) bars to accommodate a range of cuisines for their visitors' meals. The grounds of resorts are frequently larger and frequently have expansive swimming pools, lovely gardens, and a long stretch of coastline. Resorts often have more amenities to offer.
This is advantageous for people who would much rather not have to leave the property to find the things they need while on their well-deserved holiday, but it's a bit of a missed opportunity for visitors who intend to spend their days exploring the area and their evenings dining out.
Recreational Activities
Another difference between hotels and resorts is that at resorts, visitors can access a variety of activities right from their hotel. Visitors frequently have the option of participating in activities ranging from coastal activities to heightened eco trips on mountaintops.
A wide variety of land activities, including tennis, basketball, beach volleyball, golf, and even bowling, are available at many resorts.
Again, for those who wish to engage in some action during their otherwise relaxed stay, this is ideal. However, the visitor who came to explore the immediate surroundings is unaware of all these extras.
Entertainment
Depending on the brand you choose to stay with, the entertainment in hotels and resorts can vary in quality. Some hotels offer entertaining activities as well as information on where to go for even more fascinating things to do nearby.
Resort entertainment is typically more extravagant and plays a significant role in the whole resort experience. In terms of entertainment, resorts nearly always have something going on, from themed events and cocktail parties to live musical performances and talent shows.
What is best for you?
What you're traveling for, how long you intend to stay, and the kind of experience you're searching for will all affect the answer to that question. A hotel is probably your best bet if you're merely searching for a place to stay close to the conference center in the city center or if you want to spend the majority of your time touring the immediate area.
A resort will likely provide more if you're organizing a long-awaited family holiday or want to truly unwind and make as few plans as possible. This comprehensive guide will surely help you understand difference between hotels and resorts and make a well informed decision.
Hospitality industry in Pakistan and Tourism industry can greatly contribute to the overall economy of Pakistan. We just need to explore the untapped potential in a lot of hidden gems in the country.
The hotel industry in Pakistan is growing and improving by leaps and bounds. With technological advancements and better security situations across the country, more and more people