Exploring Pakistan's cultural heritage, stunning landscapes, and welcoming hospitality involves a key player: the Pakistan Tourism Development Corporation (PTDC). This government organization came into existence on March 30, 1970, with a central mission to foster and advance tourism in Pakistan.
In this blog, Graana.com will take a closer look at PTDC's goals, roles, services, with a particular emphasis on its motel operations, and its substantial impact on Pakistan's tourism sector.
Objectives of the Pakistan Tourism Development Corporation (PTDC)
The Pakistan Tourism Development Corporation (PTDC) has a well-defined set of comprehensive goals designed to stimulate tourism growth on a domestic and international scale. These objectives demonstrate PTDC's dedication to showcasing Pakistan as a friendly and inviting tourist spot, while also encouraging active involvement from private enterprises and the improvement of critical tourism-related infrastructure and services within the nation.
Projection of Pakistan as a Tourist-Friendly Destination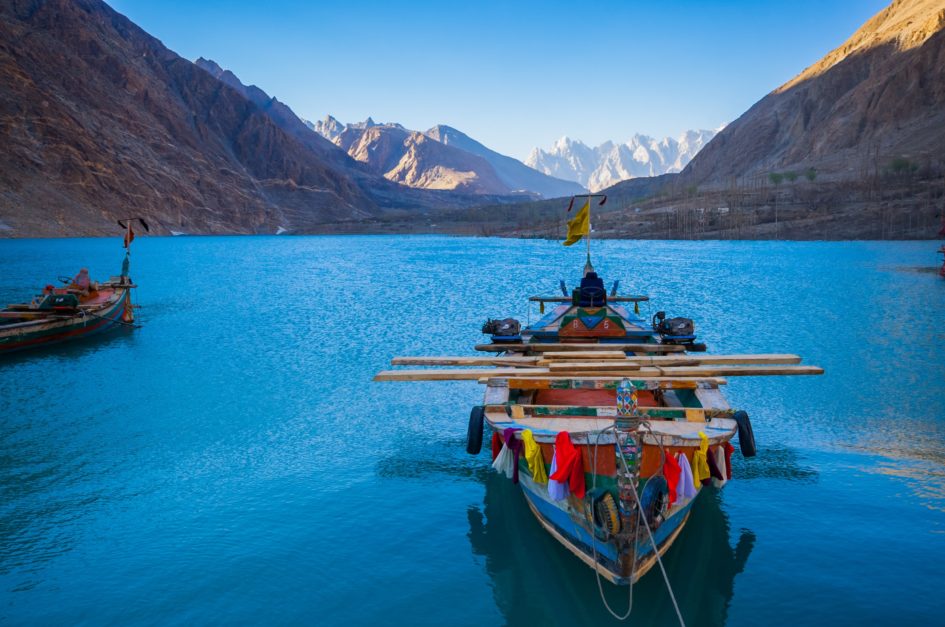 PTDC's foremost objective is to project Pakistan as an inviting and tourist-friendly destination on the global stage. This entails creating a positive image of Pakistan by highlighting its diverse cultural heritage, breathtaking natural landscapes, and the warmth of its people. By showcasing Pakistan as a safe and hospitable place to visit, PTDC aims to attract travellers from around the world.
Marketing of Pakistan's Tourist Products in Tourist-Generating Markets
To achieve its tourism goals, PTDC actively engages in marketing Pakistan's wide array of tourist products domestically and abroad. This marketing effort involves showcasing Pakistan's unique attractions, such as historical sites, natural wonders, adventure opportunities, and cultural experiences. PTDC collaborates with tourism stakeholders to effectively promote these offerings to potential tourists in key markets.
Catalyst for Private Sector Involvement
PTDC recognises the pivotal role of the private sector in the growth and development of the tourism industry. One of its key objectives is to serve as a catalyst, encouraging private sector entities to actively participate in tourism promotion and development. This collaboration fosters investment, innovation, and the creation of diverse tourism-related businesses, ultimately enhancing the overall visitor experience.
Development of Tourist Infrastructure and Services
PTDC is committed to improving the tourism infrastructure and services within Pakistan. This objective encompasses various initiatives, including the development and enhancement of accommodations, transportation networks, recreational facilities, and visitor services. PTDC strives to ensure that tourists have access to top-quality amenities and a seamless travel experience.
Promotion of Domestic Tourism
In addition to attracting international tourists, PTDC places a strong emphasis on promoting domestic tourism. Encouraging Pakistani citizens to explore their own country not only boosts the local economy but also fosters a sense of pride and appreciation for Pakistan's natural beauty and cultural richness. PTDC's initiatives aim to make domestic travel more accessible and appealing to residents.
PTDC's Services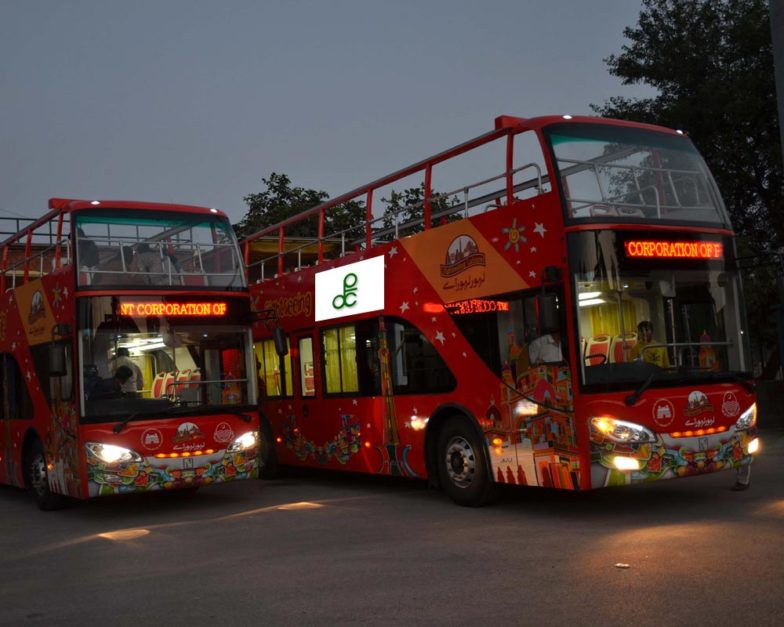 PTDC operates various subsidiaries and departments to provide a wide range of services to tourists. One of the most prominent services it offers is the operation of motels across Pakistan.
Motels
PTDC runs motels at numerous strategic locations throughout the country to provide quality, affordable accommodation for visitors. These motels are a testament to PTDC's commitment to offering comfortable and convenient lodging options for tourists. Some of the key locations where PTDC motels are located include:
Astak

Khalti (Ghizer)

Ayubia, Islamabad

Booni

Besham

Chitral

Karimabad, Hunza

Khuzdar, Baluchistan

Miandam, Swat

Saidu Sharif, Swat

Panakot

Satpara

Sust, Hunza

Torkham, near Peshawar

Wagah, near Lahore

Ziarat, Quetta

Naran

Shogran

Skardu, Gilgit Baltistan

Khaplu, Ghanche
These PTDC motels serve as an excellent choice for travellers, offering comfortable rooms, reliable services, and a chance to immerse themselves in the local culture. They are strategically located near popular tourist attractions, making them the perfect base for exploring the beauty of Pakistan.
PTDC's Remarkable Contribution to Tourism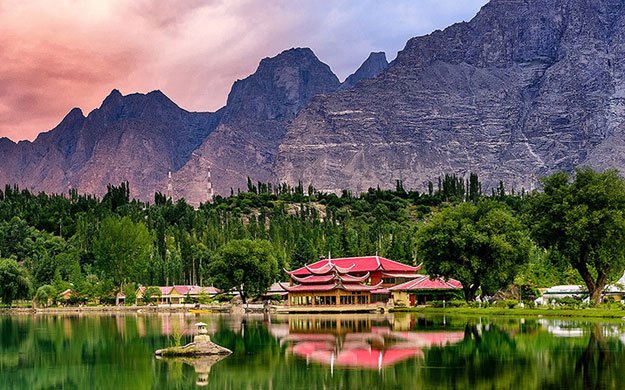 PTDC's unwavering commitment has left an indelible mark on Pakistan's vibrant tourism sector. Pakistan's diverse landscape offers a captivating array of attractions, from the majestic northern mountain ranges and picturesque meadows to the stunning southern coastlines and centuries-old archaeological sites. Notably, Pakistan proudly claims some of the world's loftiest peaks, with the iconic K2 standing as the second-highest mountain globally.
The global community has taken notice of Pakistan's tourism potential, with Forbes Magazine recognising it as one of the top 10 coolest places to visit in 2019. Furthermore, in 2020, Conde Nast crowned Pakistan as the number 1 holiday destination, firmly establishing it as a prominent and sought-after tourist hotspot.
PTDC's strategic efforts have played a pivotal role in enhancing Pakistan's reputation on the global tourism stage. These initiatives encompass a range of impactful measures, including the implementation of more visitor-friendly visa policies, the creation of the Kartarpur Corridor for easier access, and the introduction of modern camping facilities in the picturesque northern regions.
Alongside these proactive steps, the availability of budget-friendly yet comfortable lodging options and the genuine warmth and hospitality extended by the local communities have significantly fuelled the growth of Pakistan's tourism industry.
The Role of the National Tourism Coordination Board (NTCB)
In the pursuit of seamless collaboration among a diverse array of stakeholders, including provincial authorities, federal ministries, and private sector entities, the establishment of the National Tourism Coordination Board (NTCB) has emerged as a crucial cornerstone.
The NTCB's expansive mandate encompasses a wide spectrum of critical aspects essential to the development of Pakistan's tourism sector. This includes the formulation of comprehensive policies, strategies, and frameworks, for national and international tourism promotion. The NTCB's role proves indispensable in steering Pakistan's tourism industry towards sustainable growth and global recognition.
The Mandate of the National Tourism Coordination Board (NTCB)
The NTCB serves as a pivotal body entrusted with multiple responsibilities to advance the tourism sector in Pakistan. Its key functions include:
Coordination with Diverse Entities
The NTCB acts as a bridge for effective coordination among provincial authorities, national bodies, and international organisations involved in the tourism sector. This collaboration is instrumental in ensuring a cohesive approach to tourism development and promotion.
Tourism Promotion
A significant part of NTCB's role is to market and promote Pakistan's tourism potential domestically and on the global stage. This includes showcasing the country's rich cultural heritage, breathtaking landscapes, and diverse attractions to attract tourists from around the world.
Quality Standards in Hospitality
The board supports provinces in formulating regulatory frameworks that uphold quality standards within the hospitality sector. This initiative aims to enhance the overall visitor experience by ensuring top-notch services and facilities.
International Engagement
NTCB takes the lead in coordinating Pakistan's participation in international tourism expos and events. This involvement not only boosts the country's image on the global tourism map but also fosters international partnerships and collaborations.
Synergy Among Provinces
The board plays a pivotal role in fostering synergy among Pakistan's provinces and regions. This collaboration is vital for a unified approach to tourism development, where each region's unique offerings contribute to Pakistan's overall appeal as a tourist destination.
Capacity Building
NTCB provides technical assistance to provinces to establish institutions and training programs within the tourism sector. This capacity-building effort aims to create a pool of skilled human resources capable of delivering top-quality services to tourists.
Thematic Working Groups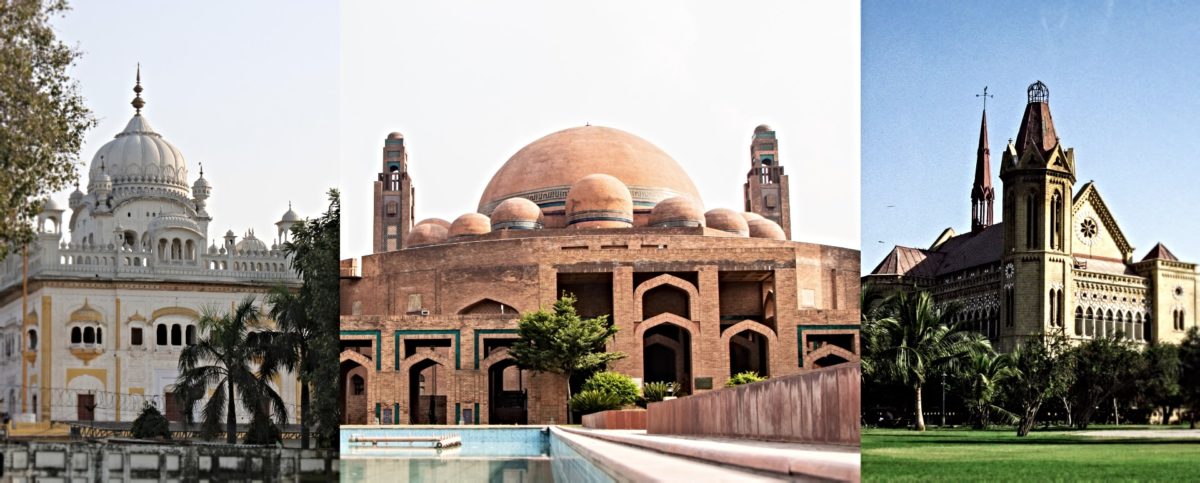 As part of its strategic approach, the NTCB has established thematic working groups, each focused on specific areas of tourism development. These working groups are instrumental in formulating strategies and action plans to address the unique challenges and opportunities within their respective domains. The thematic working groups include:
Cultural, Heritage & Archaeology Tourism Working Group
This group focuses on leveraging Pakistan's rich cultural heritage and archaeological sites as key tourist attractions. Their efforts aim to preserve and promote these invaluable assets.
ECO Tourism Working Group
With a focus on eco-friendly and sustainable tourism, this group explores the potential of Pakistan's natural landscapes and wildlife as a tourist draw. They work to ensure that tourism in these areas is environmentally responsible.
Tourism Branding & Marketing Working Group
This group concentrates on branding and marketing Pakistan as a tourist-friendly destination. Their strategies aim to enhance the country's image and visibility in the global tourism market.
Regulatory & Policy Reforms Working Group
Responsible for streamlining regulations and policies within the tourism sector, this group works towards creating a conducive environment for tourism development.
Religious Tourism Working Group
Given Pakistan's rich religious diversity, this group focuses on promoting religious tourism, including pilgrimages and historical religious sites.
Investment Promotion Working Group
This group seeks to attract investments into the tourism sector, fostering growth and development in various tourism-related industries.
Infrastructure & Facilitation Working Group
Infrastructure is critical for tourism development. This group works on improving infrastructure to enhance the overall visitor experience.
Adventure Tourism Working Group
Exploring the adrenaline-pumping side of tourism, this group focuses on adventure tourism, including activities like trekking, mountain climbing, and more.
Trans Himalayan Jeep Rally Working Group
This group concentrates on organising events such as the Trans Himalayan Jeep Rally, which not only promote tourism but also showcase the rugged beauty of Pakistan's terrain.
Conclusion
The Pakistan Tourism Development Corporation (PTDC) stands as a vital force in championing and enriching tourism in Pakistan. Through its extensive array of services, notably the operation of motels, and its strategic initiatives, PTDC has effectively elevated Pakistan's stature as a premier tourist destination.
As globetrotters continue to traverse the nation's multifaceted landscapes and delve into its rich cultural heritage, PTDC remains unwavering in its commitment to the goal of establishing Pakistan as the preferred choice for tourists from around the globe.
Frequently Asked Questions (FAQs)
What is the role of PTDC in promoting tourism in Pakistan?
PTDC's primary role is to promote and develop tourism in Pakistan by highlighting its geographical assets, cultural heritage, and natural beauty. It also encourages private sector participation and infrastructure development.
How has tourism in Pakistan evolved in recent years?
Tourism in Pakistan has seen significant growth, with international publications ranking it among the top travel destinations. Government initiatives and improved facilities have contributed to this growth.
What are some of Pakistan's top tourist attractions?
Pakistan offers diverse attractions, including stunning mountain ranges, green valleys, historic sites, and cultural heritage. K2, the second-highest mountain globally, is a prominent draw for adventure enthusiasts.
How can tourists' access PTDC's services?
Tourists can access PTDC's services through its Tourist Information Centres, which are located throughout Pakistan. PTDC also collaborates with travel agents, tour operators, and hoteliers to provide comprehensive assistance.
What is PTDC's vision for Pakistan's tourism industry?
PTDC aims to create a sustainable tourism environment that improves the quality of life in Pakistan. It works towards preserving cultural values while enhancing the country's tourist-friendly image.
For more details, visit Graana blog.