---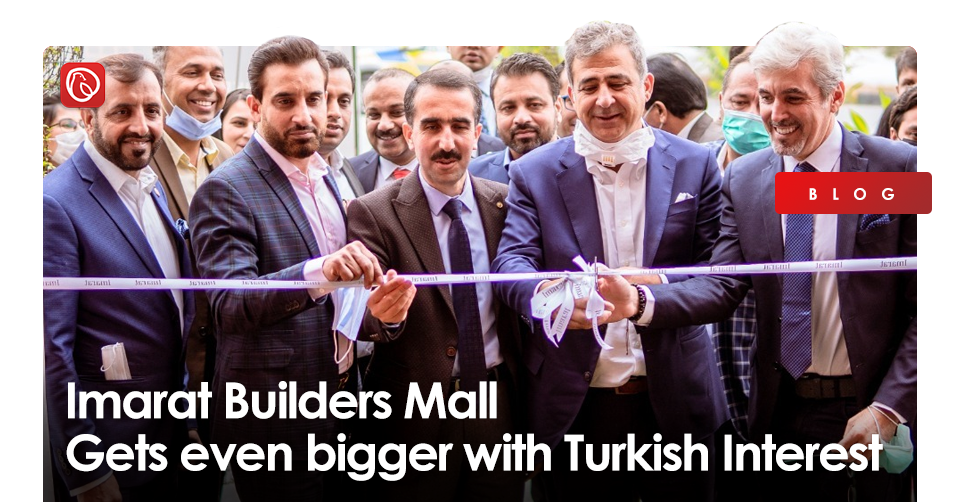 Imarat Group of Companies officially inaugurated another one of its mega-projects – Imarat Builders Mall, after a ribbon-cutting ceremony was held earlier today.
The ceremony was conducted by Chairman Imarat Group Mr Shafiq Akbar, esteemed President and Chairman ADO Group Mustafa SAK, and notable delegates from both Turkey and Spain, including Chairman Brick Plus Kamil Arslan, Export Director ADO Group Onur Dagyar, Export Sales Manager Asia and Far East ADO Group Syed Adeel Ali, and Ceramicas GALA Export Area Manager Tony Perez.
The higher management of Imarat Group of Companies present at the event included Group Directors Mr. Farhan Javed, Mr Sharjeel A. Ehmer, Mr Arslan Javed, and Mr Taimoor Abbasi.
Pakistan's Biggest Builders Mall – Imarat Builders Mall is an innovative solution offering comfort, as it brings all construction needs under one roof.
All set to disrupt the commercial real estate, IBM divided on to ground floor plus two floors will house an extensive range of both, local and international retail brands to provide a vast selection of building materials for all kinds of construction projects.
Located at the prime site on Main Grand Trunk Road, Near T Chowk, Imarat Builders Mall is in close proximity to some of the biggest commercial centres including Amazon Mall, Florence galleria and Giga Mall.
For news and blogs, visit Graana.com. 
---
Trending Now