Lawns are one of the most attractive features of urban landscapes. carry social, ecological, and aesthetic values. They play an important role in sustainable design practices. Graana.com brings you a list of lawn decoration ideas.
Overview
Lawns can be used for multiple aesthetical and cultural purposes bringing nature closer to residents and adding vivid energy to a dull and dreary environment. They assist in the creation of lovely outdoor spaces where people may relax after a long day.
You don't need to have a passion for gardening to realize the importance of lawns. A well-maintained lawn brings an aesthetic touch to your property while giving it a competitive edge over other properties.
It adds that extra X factor to your home. Despite the benefits, decorating your lawn in a limited space is a great challenge for a lot of homeowners.
Space Evaluation
Careful space evaluation can help you design an aesthetically pleasing lawn. Keep an accurate calculation of the spatial distribution and layout.
Wasted space or constricted spacing can both make a lawn look unpleasant. Plan your decor ideas according to the space, especially if you have very limited space. The plantations must have enough space to grow freely.
Wooden Decks and Fencing
One thing that can significantly enhance your lawn appeal is the kind of fencing you do. Adding a splash of greenery against the dull colors of wood or iron can give the space a much-needed lift. You can choose from various options for fencing like wooden, metallic, or any other according to your personal preference.
Canopy and wooden decks can also be a good addition to your lawn. Climbers along fences can bring color and vibrancy to the walls as they grow around them, increasing the structure's aesthetic value.
Water Element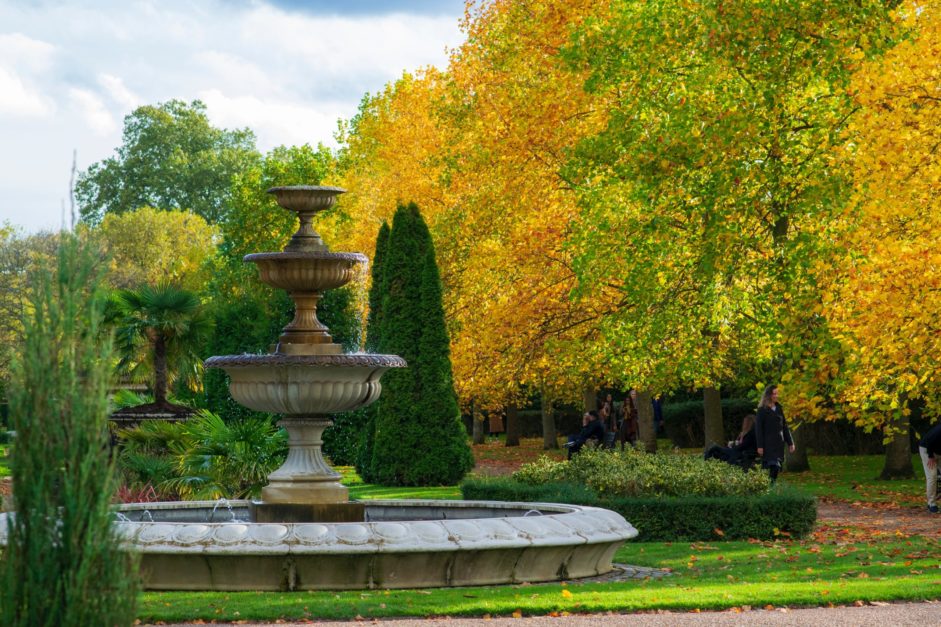 A trickling waterfall, pond, birdbath, or exquisite fountain can become a beautiful addition to your outdoor lawn. Water elements can exponentially increase the aesthetic appeal.
It is always refreshing to experience the gushing and trickling sounds of water. The addition of a water element can boost the overall appeal of the lawn.
Outdoor Lighting – A Perfect Lawn Decoration Idea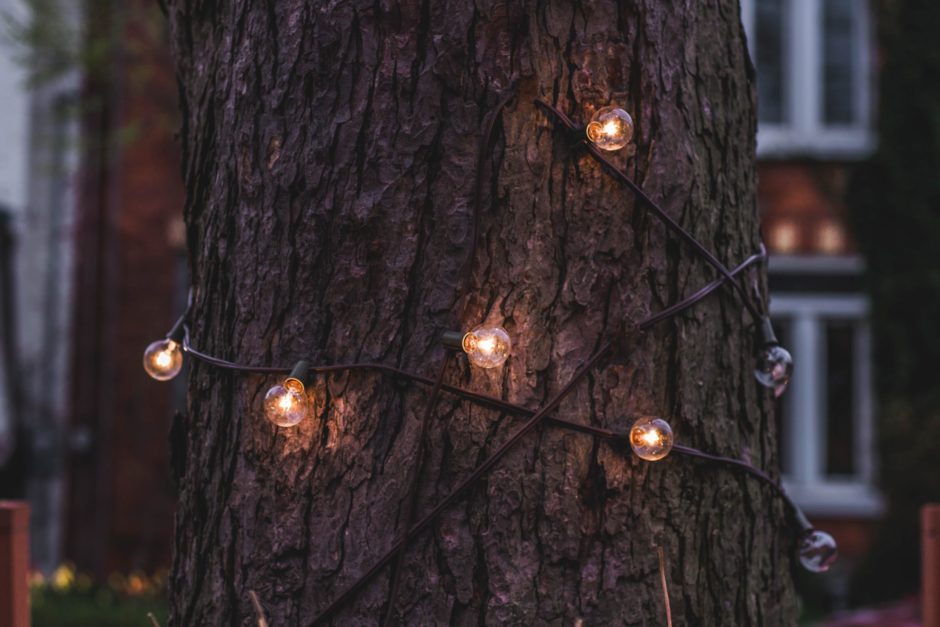 The right lighting on your lawn can make a huge difference, especially at night. Lights can not only make your lawn comfortable to sit on at night but also add an aesthetic appeal.
Fairy lights are no doubt a good option to give your lawn a picturesque spot. Fairy lights set up in different patterns can make your lawn a good spot to unwind after a long day.
Birdhouses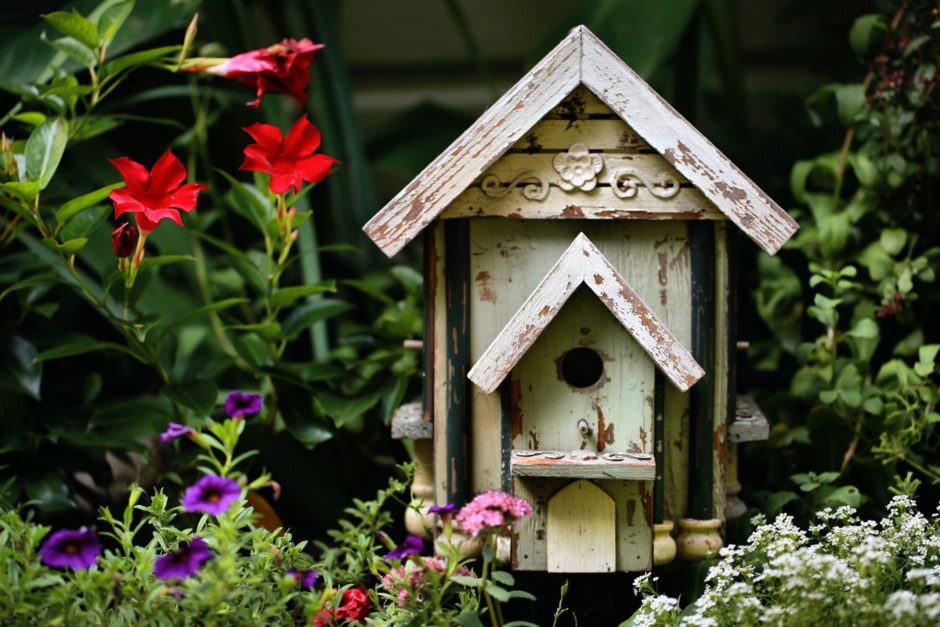 Birdhouses not only attract birds and their chirping melodies to your yard but also brighten and enhance the appearance of your outdoor space. They can not only provide a home to birds but also act as beautiful lawn ornaments.
To add a festive touch to your otherwise dull surroundings, you can paint wooden birdhouses and hang them from a tree branch. Any visitor would love the fluttering and chirping of birds in your garden.
Container Gardens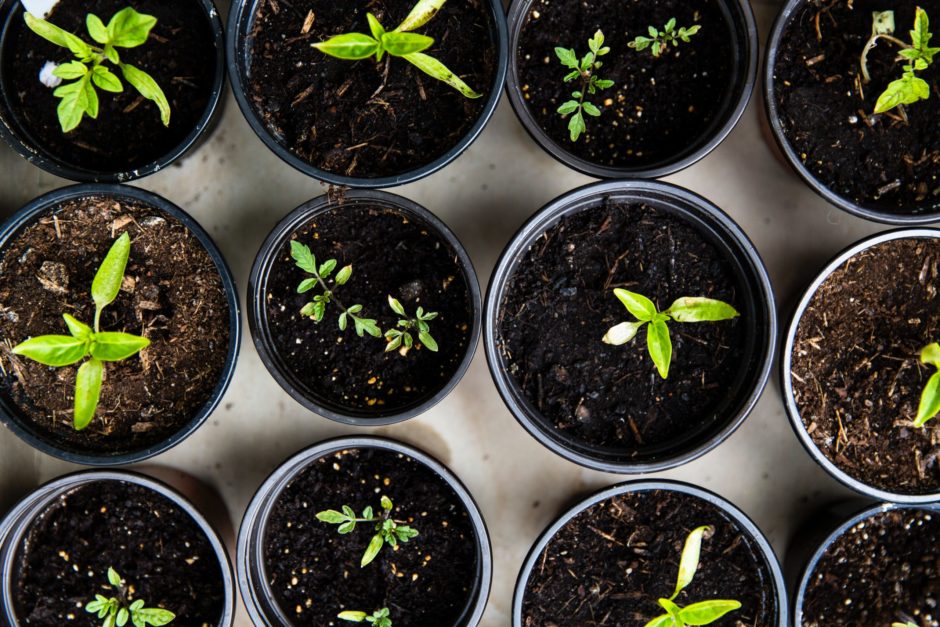 If you are short on space and want to have a small green spot, you can go for container gardens. Consider creating a cottage garden or a tiny patio container garden if you have restricted outdoor space.
Hanging baskets can also be used to drape potted plants from the ceiling, keeping them safely out of the way.
Rockery
Including rockery in your lawn can add an excellent oomph factor. If you want a permanent installation, you can go with rock water fountains, but if you want it to be movable, you can go for a portable lightweight fountain.
Fibreglass and resin water fountains are examples of low-weight water fountains. Water flow in rockeries provides a rhythmic and synchronized splashing water sound that creates a calm and peaceful atmosphere.
Garden statues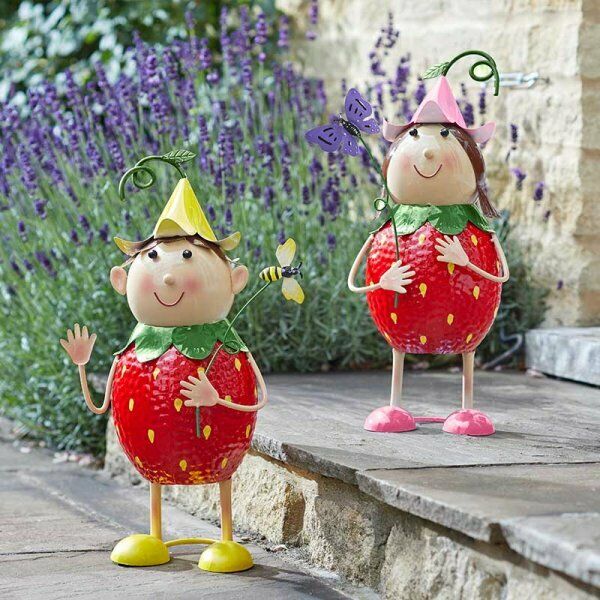 A garden sculpture can complete the look of your outdoor space perfectly. Add the best plants to your garden to enhance its beauty. Choose a magnificent sculpture and place it in a location that will draw every visitor's attention to the artwork. If it is positioned rightly, it can completely change the vibe of the place.
It draws attention to certain places while also adding visual appeal to the monotony of normal planting.
If you don't want to spend money on a single sculpture in the heart of your garden, you can fill it with a variety of entertaining figures and little garden sculptures holding welcome signboards or strategically placed to highlight key characteristics.
Multi-level Landscaping
Multi-level landscaping is one of the best options for your lawn. Integrating plant beds in a step-wise landscaping design can add value to your home's curb appeal even if you have restricted space.
Build elevated plant beds in a step-by-step fashion on the left and right sides of your home. It elevates the appearance of your home, and the blossoming flowers in each flower bed add to the overall effect.
Trellis
Incorporating a trellis can help you to brighten up your lawn. It not only shields your house but also adds to its aesthetic appeal. Climbers can easily find their way up a trellis with your assistance. When these creepers are in full bloom, they provide colour to your outdoor space.
Trellis is also ideal for those who own smaller housing properties. A trellis is also very cost-effective to set up. A low-cost, easy-to-maintain trellis may make a big difference in your little front yard's curb appeal in no time.
DIY Projects
You can add your personal touch to your lawn by adding DIY projects. You can incorporate flower beds, baskets, and small containers on your lawn. Your DIY projects can make your lawn a more personalized affair.
Hand-painted tiles, stones, hangings, and decoration items can make your lawn unique and a colourful affair. It is worth mentioning here that a garden can increase your house value.
Stone Pathway
It is one of the best lawn decoration ideas. The use of stones to mark the pathway to your home is an excellent way to make your entrance stand out. As for stepping stones to your house, you can use bricks, rocks, or marble tiles.
You can also paint the tiles with a specific pattern. You can use the design and colour according to the theme of your garden.
Conclusion
 A well-kept and decorated lawn can not only be a relaxing spot for you but also increase the value of your property to a great extent.
You need to put time, commitment, and a lot of passion into making your lawn a beautiful affair, but it is certainly worth the effort. It may be a lot of fun, and you could find the process of creating your garden even more fascinating.
You don't need to spend a hefty amount of money on decorating your lawn and can always combine creative ideas and materials already available.
For more content, visit the Graana blog.