If you want to travel to Multan comfortably, you can consider the services of Multan International Airport (MIAP).
Due to the vast number of shrines and Sufi saints who originated from the city, Multan is also known as Madinat-ul-Auliya. The tombs of prominent Sufi figures are among the most famous places to visit in Multan.

It is swathed in bazaars, mosques, temples, and elaborate tombs all over. The city is well-known for its handicrafts and cottage industries, particularly its carpets and pottery. 
Multan is also a significant agricultural centre. The city of Multan has a desert environment, with extremely warm summers and bearable winters. In short, the history of Multan is worth exploring.
Graana.com brings you an overview of Multan International Airport.
Overview of Multan International Airport
The airport is able to accommodate both domestic and international planes. It is located four kilometres to the west of the city.
There are a few hotels accessible that range in price from moderate to low range. The airport is open continuously twenty-four hours a day, seven days a week.
History of Multan International Airport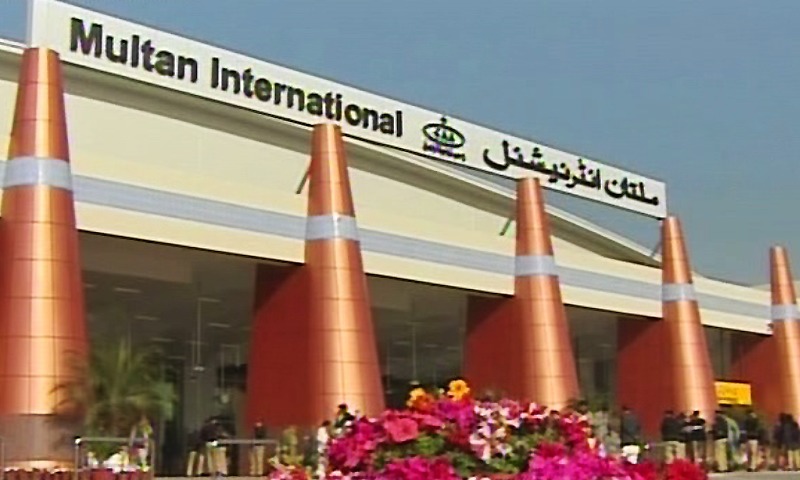 The British Empire laid the groundwork for what is now known as Multan International Airport. In 1919, the Royal Air Force utilised the area's vast space to fly aircraft into and out of the region. The region was utilised by aeroplanes that were capable of landing on surfaces consisting of gravel and grass.
Since Multan was seen as a key location inside the Punjab State, Imperial Airways began using the airfield for civil aircraft operations in the year 1934.
Pak Air, a new airline to the dominion, began operations from Multan Airport soon after Pakistan gained its independence from the British. Within the span of the same year, the Airport also became home to the Multan Flying Club.
The runway was expanded in 1971 to a size that could accommodate bigger aircraft and a greater number of passengers.
The new dimensions of the runway were 2,743 by 30 metres (9,000 by 100 feet). 1977 saw the expansion of the airport's terminal building, which made it possible for the airport to accommodate Boeing 720 aircraft.
Services at Multan International Airport
Here are some of the services provided at the airport.
Porter Services
Porter services, which require payment, are offered to all arriving and departing passengers. Porters are available to assist with transporting luggage between the drop lane and the check-in counters, as well as between the baggage claim and the pick-up lane/parking area.
The following are the fees associated with the porter service:
Domestic Passengers: Rs. 200/-

International Passengers: Rs. 400/-
Medical Facility
In the event that you require medical help, please make your way to the CAA Facilitation / Information Helpdesk, which can be found in the Arrival / Departure / CIP lounge or the Concourse Hall. Another option is to go to the Airport Medical Centre, which is situated just next to the CAA Mosque.
Free wifi
Passengers will find that all lounges, including those for international and domestic departures as well as the CIP Lounge, provide complimentary WiFi Internet services for their convenience.
Service For Senior Citizens
Passengers who have such requirements are expected to inform their airlines in advance of their trip.
They can speak to representatives from the relevant airlines for wheelchair service at the dedicated counters located in the arrival and departure lounges.
Trolleys at no Additional Cost
From the drop lane to the check-in booths, as well as from the baggage claim to the pickup lane and parking area, complimentary baggage trolleys are accessible to all incoming and departing passengers.
Places For Prayer
The prayer room is positioned for the convenience of access in the Departure Lounge separately for Ladies and Gents with abrasion spots.
The mosque is present outside the Terminal Building and is an intimate location where one may seek a calm atmosphere. It is available 24 hours a day.
Services Regarding Luggage (Lost & Found)
As soon as you become aware that your bags have been damaged in transit or that they did not arrive on the same trip, you can get in touch with the Airline Baggage Lost & Found Services.
It is also worth mentioning here that there are a number of hotels in Multan that are very close to the airport. Hence, accommodation will not be an issue for you.
Guidelines For Passengers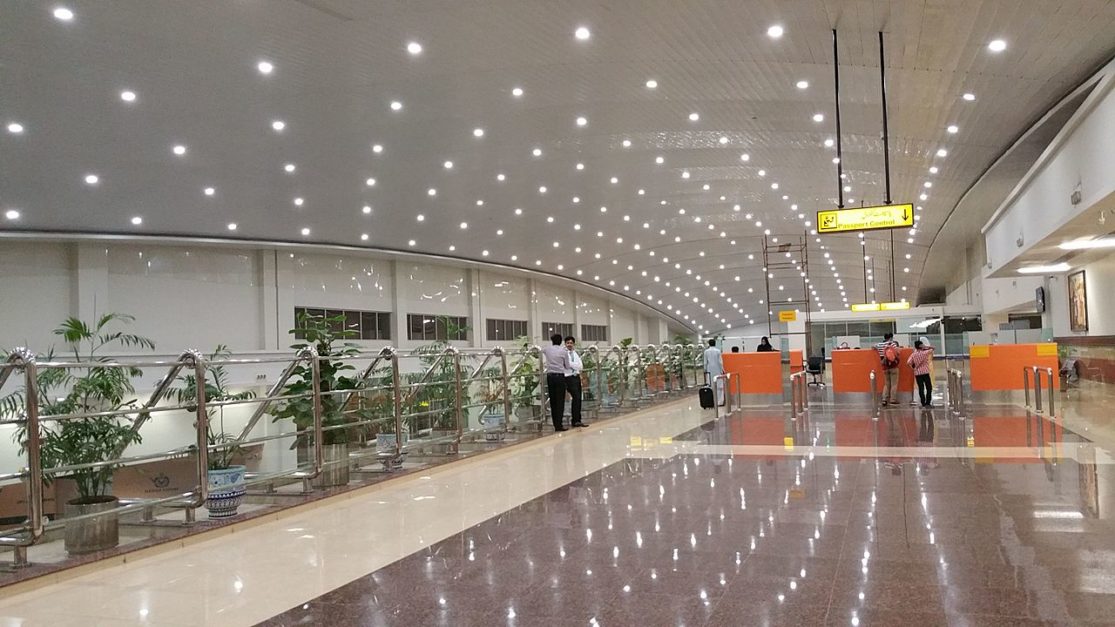 Do not bring any prohibited or restricted items or merchandise onto the aircraft with you. In this respect, you should get in touch with the concerned airline or its representative.

Be sure to follow the airline's regulations about the maximum weight of your checked bags as well as any other guidelines that are printed on your ticket.

You should not put any expensive objects like money, jewellery, a laptop computer, a mobile phone, a tablet computer, a camera, or a watch in your checked luggage.

Do not accept anything, including food, beverages, tea, or other drinks, from an unknown individual.

Never, under any circumstances, surrender or hand up your hand-carry bag or item to another person.

After your bags have been searched and screened at customs, ANF, and ASF, do not forget to pick them up and take them with you.

When you arrive to pick up your boarding pass, speak to a representative from the airline to obtain any relevant information on your ticket or itinerary.

When you arrive at your destination, you should immediately file a complaint with the airline or its representative regarding any loss, damage, or theft that may have occurred to or from your baggage.

Remember to bring your CNIC with you at all times.

Passengers travelling from other countries or inside Pakistan are not required to fill out an embarkation or disembarkation form while on board or at Pakistan's international airports.

The Islamic Republic of Pakistan has a complete prohibition on the importation and transit of alcoholic beverages; any evidence of such activity will be seized at the arrivals area. Non-Muslims, on the other hand, can use this facility if they obtain permission to do so from the specified locations and hotels.
If you want to explore shopping malls in Multan and Restaurants in Multan for more informative content, visit Graana blog.