Lahore, one of Pakistan's most vibrant cities, is well-known for its diverse cuisine. Along with popular street stalls, food streets, and food ventures, DHA Lahore has some of the best restaurants that offer unique cuisines at affordable prices.
Lahore's diverse food offerings are jam-packed with flavors from various cuisines that will take you on a culinary journey you will never forget.
Graana.com— Pakistan's smartest property portal has gathered a list of the most popular restaurants in Lahore DHA that you should definitely pay a visit.
List of Top Restaurants in DHA Lahore
Located in Lahore's Defence Housing Authority, the below-mentioned restaurants are some of the most popular places that people prefer to dine in when looking for Desi, Chinese, or Continental options.
| | | | | | |
| --- | --- | --- | --- | --- | --- |
| No. | Restaurant | Cuisine | Address | Contact | Timings |
| 1 | Rina's Kitchenette | Continental | Street 15, Sector Y DHA Phase 3 | 0304 2220042 | 9 am -11 pm |
| 2 | Sumo | Japanese | Z Sector Parking Area, 23, Sector Z DHA Phase 3 | 0315 5556693 | 1-4 pm, 6-11:30 pm |
| 3 | Johnny and Jugnu | Fast Food | CC Masjid, Sector CC Dha Phase 4 | 0311 1333363 | 12 pm – 2 am |
| 4 | Bundu Khan Restaurant | Desi, Pakistani | 64-Z Street 22, Sector Z DHA Phase 3 | (042) 35892802 | 1 pm – 1 am |
| 5 | Mandarin Kitchen | Chinese, Thai, Pan Asian | Building 23، Street 17, Sector Z DHA Phase 3 | 0310 7771766 | 1 pm -11:30 pm |
| 6 | Backstreet Deli | Continental, Italian | 11-Y Block Sector Market, Terrace View Ave, DHA Phase 3 | 0300-9495703 | 2 pm -12 am |
| 7 | Cosa Nostra | Fast Food, Italian, Continental | 304 Street 11, Sector Y DHA Phase 3 | (042) 35732550 | 12 pm – 1 am |
| 8 | Yum Chinese & Thai | Chinese, Thai | Plot C، 72, Sector Z DHA Phase 3 | 0311 1122101 | 12–3:30pm, 7–11:30pm |
| 9 | Bar BQ Tonight | Desi, Pakistani | Z-27 Commercial Area, Sector Z DHA Phase 3 | (042) 35741385 | 12 pm -1 am |
Rina's Kitchenette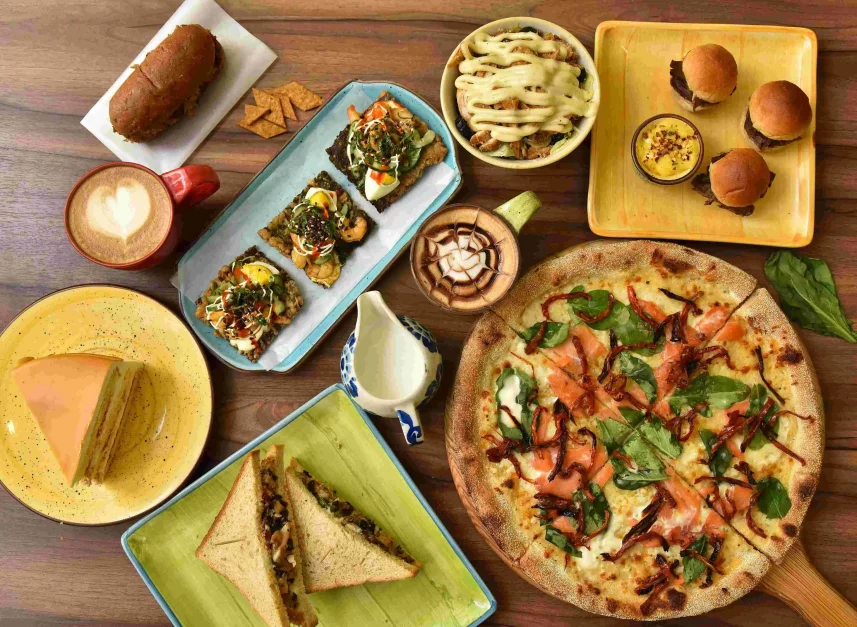 Starting its journey from a home cooking venture to becoming one of the best cafes in Lahore, Rina's Kitchenette offers taste and variety that will surely compel you to visit again.
Its unique menu items incorporate Italian and Continental items along with classic burgers that make it a popular place for people to dine in.
This restaurant's warm, soothing, and cozy atmosphere will undoubtedly remind you of home cooking.
The smash burger, oriental bowl, cheeseburgers, sandwiches, chicken pot pies, three-cheese cannelloni, and caramel crunch are among the restaurant's best-sellers.
Sumo
This Chinese addition to the city's restaurant scene is a brilliant option for people who are looking for quality Chinese & Japanese food.
Besides its impeccable ambiance, aesthetically pleasing decor, and fine cutlery, Sumo offers an extensive selection of authentic pan-Asian cuisines for you to savour.
Sumo is widely known for its taste and delivery of food that will exceed your expectations. The best items to try there are Sushi, Teppanyaki, Orange Chicken, etc.
Johnny and Jugnu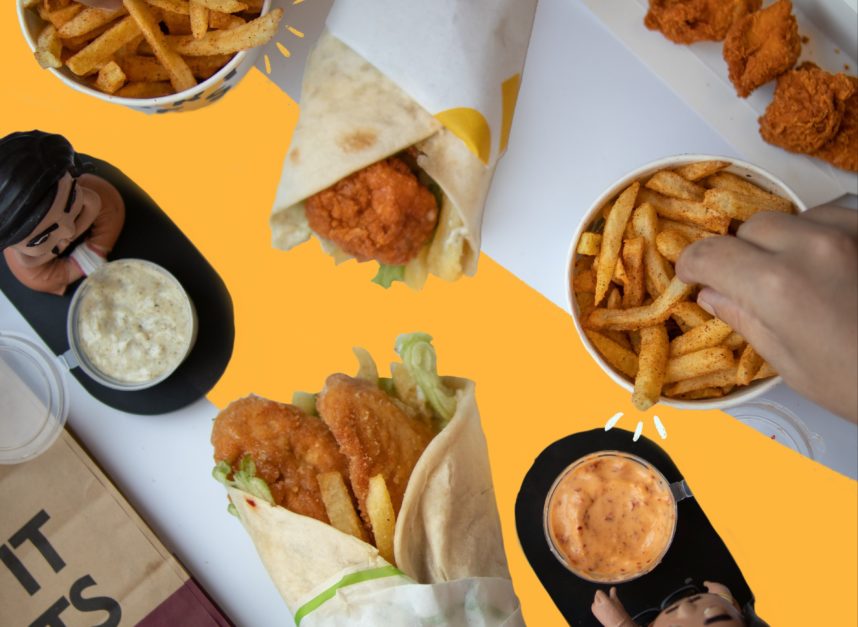 Johnny and Jugnu's is a Lahore classic eatery that is a must-try for locals and visitors alike. The restaurant has branched out as a takeout outlet at multiple locations in Lahore and serves succulent burgers and sandwiches that are worth every penny.
Some of their most famous burgers are the Garlic Mushroom Burger, Wehshi (Super Crispy) Burger, and Chicken Fillet Burger, all served with their signature secret sauce that has won the hearts of many.
Johnny and Jugnu is one of the top burger ventures in Lahore and is also an affordable option that you can opt for at any time.
Bundu Khan Restaurant
Bundu Khan Restaurant is one of the best desi restaurants in DHA Lahore. It is a historic addition to the country's traditional Pakistani cuisine, with its branches expanded in major cities across the country.
Bundu Khan is specifically famous for its quality Parathas, and Seekh Kababs served with their signature Chutney. However, besides this, they specialize in cooking up delicious Naans, Chicken Karahi, and Tak-a-Tak.
If you're in the mood for some delicious desi food with a good ambiance, Bundu Khan in DHA Lahore is just the place for you. It is also included in one of the top restaurants in Pakistan.
Mandarin Kitchen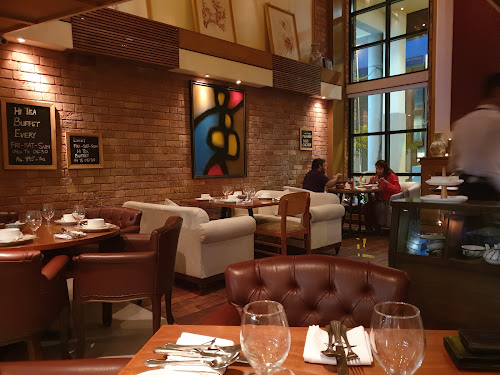 Mandarin Kitchen is the perfect Pan-Asian place in DHA Lahore that will satisfy your cravings for good food.
Besides their tasty selection of Chinese Classics, the restaurant specialises in cooking delicious Asian food items and just the right variety of Pan-Asian food that will satiate your food cravings.
Mandarin Kitchen has made a name for itself quickly in the past few years and boasts the title of being one of the most visited restaurants in DHA Lahore.
Backstreet Deli
If you're looking for a quick stop to have delicious pizza or some sandwiches, Backstreet Deli is just the place to be. Their extensive flavours in pizza are perfect for you to choose your favourite from.
At this Deli, you are bound to find the best-grilled sandwiches and pizzas that pair up well with a cup of coffee or your evening tea.
Their most famous items to try out are Sicilian Pizza, Pepperoni Pizza, Grilled Chicken Sandwiches and their tea.
Cosa Nostra
Fresh, Light & Flavoursome— Cosa Nostra is a brilliant restaurant that offers everything in one place. If you're looking for the best continental items, Cosa Nostra offers an extensive range of menu items that you'll definitely love.
The best items that you should definitely try out are the Ceaser Salad, Steaks, Burgers and desserts.
Yum Chinese & Thai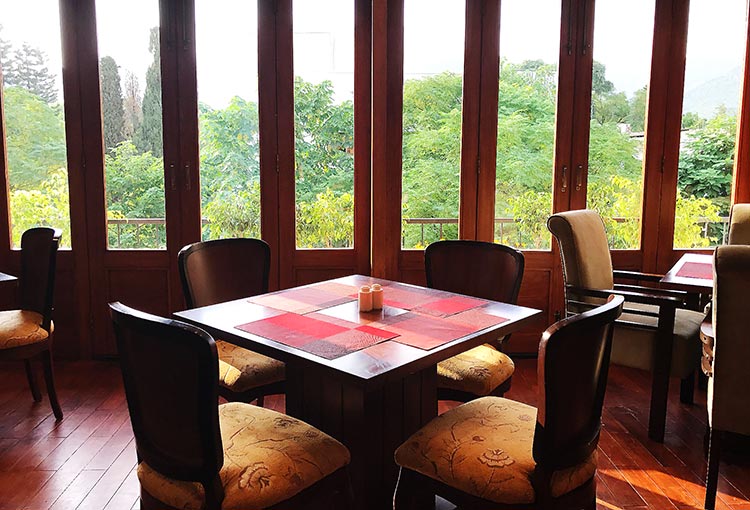 Yum! is a must-visit for anyone who enjoys Chinese cuisine. The restaurant is one of the famous Chinese restaurants in Lahore.
Located in the heart of DHA, YUM exudes vibrancy, class, and, of course, mouth-watering food. The restaurant provides the ideal setting for families and friends to meet, talk, and eat in a comfortable and relaxed setting.
Yum Special Soup, Stuffed Chilli Prawns, Chicken in a Chilli Garlic Sauce, Szechuan Prawns, Beef and Chillies, and Mongolian Duck are some of the restaurant's best sellers.
Aside from the regular menu, the restaurant also serves a lunch and dinner buffet, which you should not miss. It has a large selection of both sweet and savoury items.
Bar BQ Tonight
As depicted by its name, Bar BQ Tonight offers just the right burst of flavor that desi food enthusiasts are on the lookout for. Besides its tasteful BBQ variety, the restaurant offers Pakistani cuisine and is famous for its yummy and hygienic food options.
The restaurant is located in the hub of DHA and has a brilliant ambiance suitable for both friends and families.
You can also try out their range of unique dessert options that are a brilliant addition to your fine dining experience. Some of their famous food items include Fish Tikka, Behari Boti, White Karahi, Coconut Kheer, etc.
These restaurants in Lahore are excellent for your next dining out with families and friends. For more blogs like this such as restaurants in Bahria Town Lahore, visit Graana Blog