The Pakistan Air Force (PAF) is considered to be one of the strongest aviation forces in the world. It comprises more than 70,000 highly skilled active-duty professionals, according to the 2021 assessment published by the International Institute of Strategic Institute (IISS). Additionally, it guarantees Pakistan's aerial defence with at least 970 operational Pakistani fighter jets.
Graana.com examines what makes the Pakistani air force aircrafts defence system so strong, and brings you a complete list of the types of Pakistani fighter jets that it has in its inventory.
Features of a Fighter Plane
The fighter aircraft operated by the Pakistan Air Force are aerodynamically designed, with cutting-edge technology and armament.
These machines have the ability to easily exceed 2000 kilometres per hour when flying at maximum speed, breaking the sound barrier, plus they can efficiently strike distant targets in the air and on the ground.
Pakistani Fighter Jets Currently Under the Belt of Pakistan Air Force
The following is a list of the types of Pakistani air force aircraft.
General Dynamics F-16 Fighting Falcon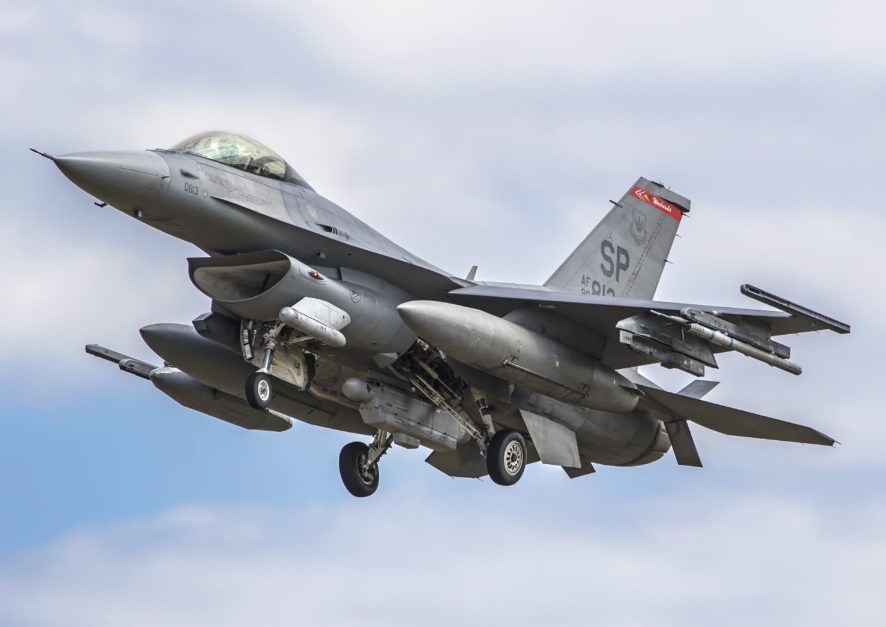 The General Dynamics F-16 Fighting Falcon is a supersonic multipurpose fighter aircraft with a single engine. This incredibly quick vehicle, with a speed of over 2,414 kilometres per hour, is made by a US-based business by the name of General Dynamics.
The frameless bubble canopy, side-mounted control stick, agile flight control system, and up to eleven places for attaching weapons and other mission equipment are among the key characteristics of the F-16 combat aircraft. The fighter jet's full name is Fighting Falcon.
JF-17
JF-17 Thunder is a single-engine, light aircraft that can be used for ground attack, aircraft interception, and aerial surveillance. It was jointly developed by Pakistan Aeronautical Complex (PAC) and Chengdu Aircraft Corporation (CAC) in China.
The cockpit of these Pakistani fighter jets has an acrylic canopy, giving the pilot a 360-degree field of vision. It also has hands-on-throttle-and-stick (HOTAS) controls and a zero-zero ejection seat. It is important to note that this fighter plane can fly with a load of 3,629 kg.
Dassault Mirage III
One of the most powerful Pakistani fighter jets is the Dassault Mirage III. It is a member of a family of small, single-engine, single-seat aircraft. French firm Dassault Aviation manufactures and sells this military aircraft.
The bubble canopy on the Pakistan Air Force's Dassault Mirage III allows for enhanced targeting and visibility. For the purpose of giving the pilots the necessary support, it is outfitted with a cutting-edge flight control system and a global positioning system. This aircraft has a cargo capacity of up to 4000 kg.
Dassault Mirage 5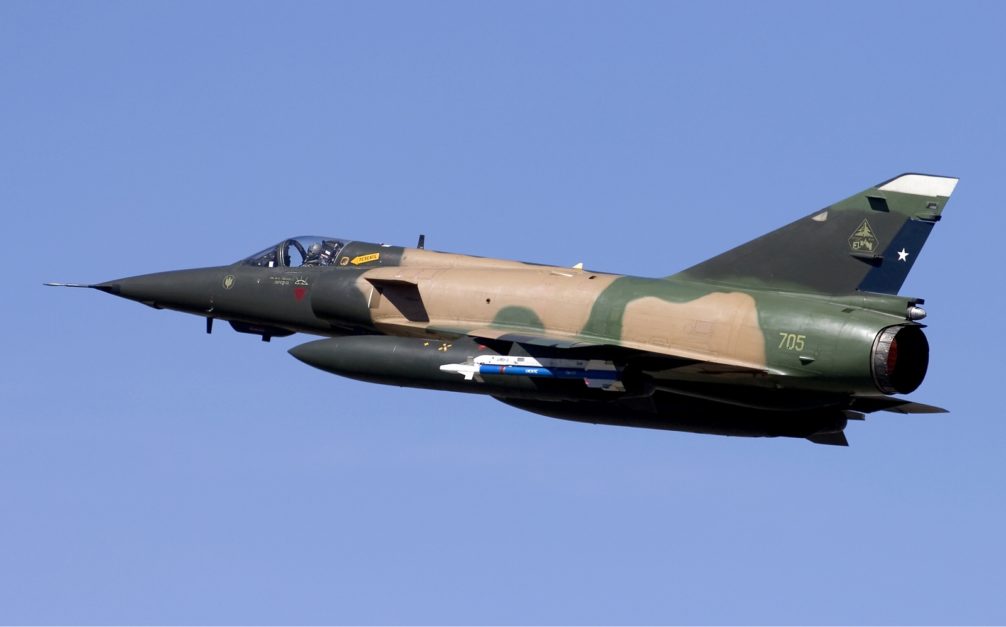 The Dassault Mirage 5 is an advanced version of the Dassault Mirage III, which is known as a supersonic aircraft. These two Pakistani fighter jets have remarkably similar designs.
Due to its ability to transport nuclear bombs, this aircraft has a crucial place in the Pakistan Air Force's fleet of fighter jets. The top speed of a Mirage 5 aircraft is about 2,350 kilometres per hour.
These Pakistani air force aircrafts have a cockpit with a twin-seater pilot tube in the shape of a bubble canopy that gives the pilot improved view and a combat range of 1,250 kilometres. In Pakistan, Dassault Mirage 5 military aircraft have a larger fuel storage capacity than Mirage III aircraft. It can carry a combat load of 4000 kg.
Chengdu F-7P/PG
Chengdu F-7P/PG is a military aircraft created by Chengdu Aircraft Corporation (CAC), also known as Pakistan F-7. The MiG-21 aircraft, a Russian aircraft of a comparable build, served as inspiration for its design. Additionally, it is a single-engine, small aircraft with a reliable avionics system.
The Pakistan air force aircraft F-7 is outfitted with bombing navigation, global positioning systems, and a Head-Up Display and Weapon Aiming Computer (HUDWAC) from GEC-Marconi Avionics. Additionally, this military aircraft in Pakistan has a payload capacity of up to 2,000 kg.
J-10C Fighter Jets
The Pakistan Air Force's newest acquisition is a fleet of fighter jets made in China, the J-10C. The Active Electronically Scanned Array (AESA) Radar on this medium-weight aircraft is larger than the one on JF-17 Block 3 aircraft. Additionally, this versatile combat jet can be used in all types of weather.
The fourth-generation missiles, such as the short-range PL-10 and the beyond-visual-range PL-15, can be installed on the J-10C fighter jets, which are built for air-to-air combat.
Fifth Generation Fighter Aircraft
A fifth-generation fighter aircraft (TF-X) being developed by Pakistan and Turkey is predicted to be ready for flight within the next three years.
According to information provided by Temel Kotil, President and Chief Executive Officer (CEO) of Turkish Aerospace Industries (TAI), it will be a new generation of fighter jets with enhanced defence and weapons features.
Air Shows and Fly Pasts
The Pakistan Air Force never ceases to wow audiences with stunning flypasts and air exhibitions. Almost all Pakistani fighter jets take part in these exercises. They are flown by highly skilled pilots, who give spectacular performances.
Typically, flypasts and air exhibitions are held in honour of days like Pakistan Resolution Day (23rd March), Defense Day (6th September), Independence Day (14th August), and other exercises held by the Pakistan Armed Forces.
PAF Museum Karachi
Pakistan Air Force Museum, popularly known as PAF Museum, is one of the most popular museums in Karachi. It is a place where you can actually know the history of the Pakistan Air Force and get an up-close look at the equipment used to protect the airspace of the nation.
A large number of Pakistani fighter jets, radars, and weapons are on display in the open-air facility surrounding the museum.
The main museum features almost all the major fighter planes of Pakistan. These planes have been used by the Pakistan Air Force for the aerial defence of the country over the past seven decades. Visitors get to know about the history of fighter jets used by armed forces around the world, and take a look at their models.
For more information, visit Graana Blog.
---
FAQS
Here are some FAQs related to Pakistani Fighter Jets
What are the main types of fighter jets used by Pakistan?
Pakistan primarily operates the JF-17 Thunder and F-16 Fighting Falcon fighter jets in its air force.
What is the JF-17 Thunder?
The JF-17 Thunder is a modern multi-role fighter jet jointly developed by Pakistan and China. It is known for its versatility and cost-effectiveness.
How advanced is the F-16 Fighting Falcon used by Pakistan?
The F-16 Fighting Falcon, a versatile American fighter jet, has been a cornerstone of Pakistan's air force, equipped with advanced avionics and weaponry.
What is the role of fighter jets in the Pakistani Air Force?
Fighter jets play a crucial role in safeguarding Pakistan's airspace, providing air superiority, ground attack capabilities, and defense against aerial threats.
Which Pakistani fighter jet is capable of aerial refueling?
The F-16 Fighting Falcon in the Pakistani Air Force is equipped with aerial refueling capabilities, extending its operational range.
What is the performance of Pakistani fighter jets in international exercises?
Pakistani fighter jets, particularly the JF-17 Thunder, have demonstrated their capabilities in international air exercises, showcasing their competitiveness.
Are Pakistani fighter jets used for surveillance and reconnaissance?
Yes, Pakistani fighter jets are equipped with advanced sensors and technology for surveillance and reconnaissance missions.
What is the significance of indigenous fighter jet production for Pakistan?
Indigenous production of fighter jets like the JF-17 Thunder enhances Pakistan's defense capabilities, reduces reliance on foreign imports, and boosts the economy.
How does Pakistan maintain and upgrade its fighter jet fleet?
Pakistan maintains and upgrades its fighter jets through collaboration with international partners, technology transfers, and domestic expertise.
What is the future of Pakistani fighter jet development?
Pakistan aims to continue developing and enhancing its indigenous fighter jet capabilities to ensure a strong and modern air defense posture.