You can find DHA 2 Rawalpindi is one of the best housing societies in the twin cities. It was established with the purpose of providing excellent infrastructure, design, and urban planning to the citizens of Rawalpindi and Islamabad. It not only provides all basic and modern conveniences but also meets the requirements of both business and residential lifestyles. Amenities in DHA 2 Rawalpindi make it a wise and safe investment that yields a positive return on investment (ROI) and long-term growth potential.
DHA 2 is split into six phases. It consists of around 15,075 canals and is located between Grand Trunk Road and Islamabad Highway. It promises optimal living and a standard of living that is a perfect fit for everyone. DHA  holds an exceptional reputation and potential for substantial financial returns. The housing society dominates the real estate market in Islamabad, both in terms of houses and flats for sale. That's because of all the amenities in DHA 2 Rawalpindi and the high-end living environment. It offers both residential and business plots with reasonable instalment plans. The renowned area includes an exclusive suburban and business space equipped with all conveniences. Furthermore, the community provides a safe and secure environment by placing checkpoints and CCTV cameras that are monitored by the administration all the time.
DHA 2 Rawalpindi provides sustainable infrastructures, well-reputed educational institutions, healthcare facilities, shopping areas, mosques and sports facilities along with other amenities. 
Graana.com brings you a list of amenities in DHA 2 Rawalpindi.
Commercial Markets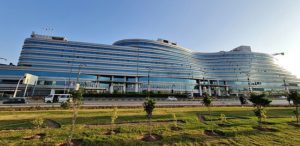 DHA offers commercial zones for both businessmen and investors, in addition to residential projects. The residents of DHA 2 Rawalpindi have access to a variety of marketplaces, and other amenities. DHA's way of life GIGA Mall ensures that Islamabad is never dull. It is located on G.T. Road, Phase 2, DHA, and is the city's largest shopping complex. The population of the twin cities is served by Giga Mall, which offers excellent shopping and leisure options. retail shopping areas where residents can get their daily groceries within a few steps. 
Mosques at multiple locations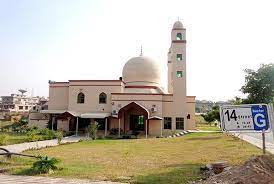 One of the best amenities in DHA 2 Rawalpindi is mosques at multiple locations. The residents can go and visit mosques in close proximity in all sectors. Taraweeh and Eid prayers are all carried out with full enthusiasm at all mosques. There is a main DHA mosque and then other mosques in all respective sectors. 
Schools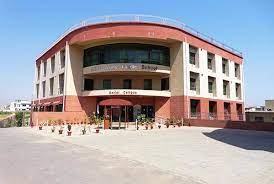 Schools in close proximity are an important factor for a lot of families.  DHA has noteworthy reputable schools located within the gated community. Army Public School, The Roots Millennium School and DHAI Army Public School are the most prestigious educational institutions in DHA Islamabad. All these schools are famous for their standard of education. Residents can get their children, especially younger ones, admitted to nearby schools with the best reputation. It saves them the hassle and expenditure on travelling. 
Parks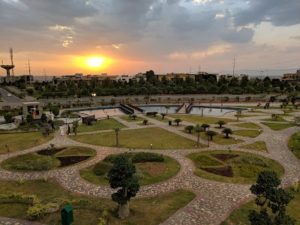 Parks are an integral part of any community's infrastructure. They have a huge influence on the development of children as well as the happiness of the entire society. Community parks provide several benefits to the local community. DHA has several parks in all sectors. Residents benefit from them in a variety of ways, from a safe environment for physical activity to higher property prices in the surrounding neighbourhood. They are the alternative for urban residents to connect with nature while remaining physically active.
Medical facilities
One of the most important amenities in DHA 2 Rawalpindi includes great medical facilities. Several healthcare facilities can be found in DHA 2 . Riphah International and Islamabad Diagnostic Centre are two of the most well-known hospitals. Residents can receive one of the finest medical treatment at these hospitals with extremely professional staff and well-trained technicians. Residents with elderly parents who require immediate medical intervention can receive it quickly in the case of an emergency.
Eateries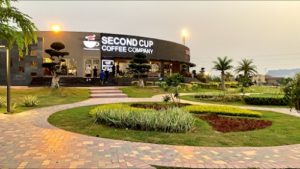 Food is an important aspect of every housing community. We, as Pakistanis, love food and our no gathering is complete without it. DHA 2 Rawalpindi has numerous food outlets present. You can find fast food, desi, Italian and Chinese cuisines. Residents can eat at the best restaurants, which are spread out around DHA Islamabad. You can grab your takeaway order from  Pizza Hut or McDonald's and dine in at a fancy restaurant like Jacaranda Club depending on your mood. Apart from that, there are small local vendor stalls offering cheap street food items e.g Donor kebab,soup stalls and burger stalls. 
Fitness and Sports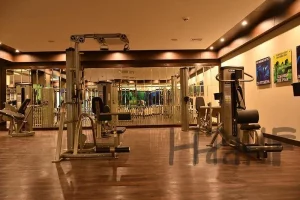 You will be spoilt for choice when it comes to finding activity centres, whether they be gyms, fitness centres, or sports clubs at DHA 2 Rawalpindi. Jacaranda Sports Complex is present at the heart of the DHA 2 with smooth accessibility from all sectors. The sports complex has a swimming pool, gym, spa and squash courts. It also has a bowling alley where children and adults can have a good time.
DHA 2 Rawalpindi also has outdoor parks and grounds where residents can exercise and engage in physical activities. You can find football stadiums, gyms, and fitness centres all across DHA 2 Rawalpindi. The Family Park Outdoor Gym is very popular in DHA. It's more than a park, as the name implies; it's an open-air gym with a walking track, a tennis court, a basketball court, a wall climbing club, and a tuck shop for when you need a break from all the exertion.
As a result of urban sprawl, people from all over Pakistan migrate to the capital city in search of better job possibilities which results in an increasing demand for safer housing options. Islamabad's population has doubled in the last several years. As a result, the existing situation in the capital city necessitates the development of more and more well-designed projects to accommodate all citizens. The extraordinary standard of living and all the amenities in DHA 2 Rawalpindi make it an ideal choice for buyers and investors.