While describing architecture, Luis Barragan said, "Any architectural work that does not express serenity is an error". Architecture is an important aspect of every time period. A time period is defined by its architecture. In the year 2022, with all the advances in modern technology, there are several building techniques to build more extravagant and intricate designs than ever before. Graana.com, Pakistan's Smartest Property Portal, is here to shed light on some of the most trending and staple architectural features of a modern home.
Utilizes The Sun Light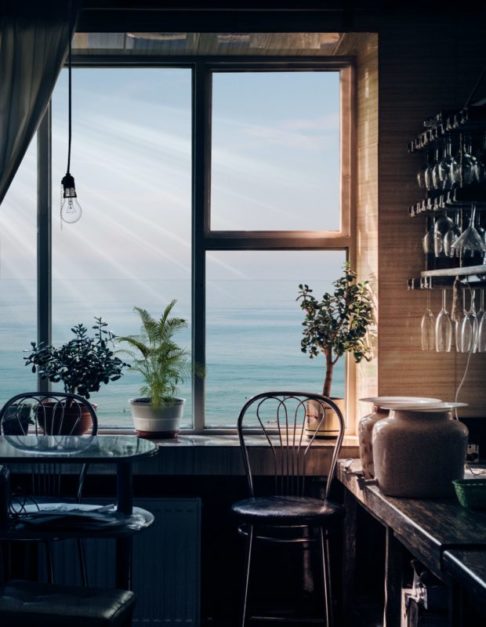 The sun is an endless source of energy. All modern homes try to harness as much sunlight as possible. If a house is designed so that it faces the south, then it can soak the maximum amount of sunlight during the day, lowering your heating and lighting bill. Larger windows and mirrors are used to harness this sunlight as well.
These larger windows and mirrors add the illusion of space to the architecture. If you live in a place that is hot all year round, counteractive measures need to be taken to make sure that the house remains cool by displacing the heat from the sun.
Sharp Lines
Crisp lines are not found in nature so modern homes make it a point of including them. Sharp lines and modern angles are the epitomai of a modern house. Architectural designs peak at angular designs that maintain symmetry. Modern homes boast open spaces and cubicle designs that accentuate the space.
Older architectural designs had more grandeur in their style and modern homes deviate from that concept by choosing angles instead of curves. Crisp lines give a sharp and clean aesthetic to the architecture.
Modern Materials
A staple of modern architecture is the use of modern materials along with showcasing exposed materials. Modern materials include glass, wood, and steel. Although traditional houses also used these materials, modern homes tend to rely more heavily on them during construction.
If an old house is renovated, then the old architecture is showcased boldly within the redesign. If your house has exposed brick then instead of demolishing the wall it's better to build around it. Exposed materials add a lot of character to the house. Sustainability is also something that is of prime importance when making a modern house.
Sustainable materials and the use of plant life add a green touch to the modern concrete element of the architecture. Modern architectures also try to build around natural life. Some houses have been built around large trees or organic gardens in the backyard for fresh produce during the year.
Minimalistic Designs
In this day and age, Pollution and global warming are real and ongoing problems. At this time, sustainability is one of the main concerns of today's population. Minimalism is a concept that has always been present but is now popular more than ever due to its functional validity in today's society.
Minimal designs in modern homes help to avoid clutter and overcrowding of the space. Minimalism is about open spaces and the minimum amount of furniture that is essential for the room. Minimalism also translates into textures and colors. Minimalists often choose light pastel colours instead of dark or more rustic interiors.
Open Floor Plan
Modern architecture relies on seamless designs that melt boundaries and create a unified space. Open floor plans mean that a living room and a kitchen will not be separated by a parting wall. This creates a large and expansive environment to live in. They include kitchen islands and stainless steel or chrome accents which help highlight the interior.
Open floor plans create visual boundaries instead of physical ones. Visual boundaries are created by physical cues such as ceiling lights on the kitchen counter, etc. These boundaries are less restricting than walls and align the house with modern and minimalistic designs.
Hidden Furniture
Modern homes use modern furniture and this type of furniture utilizes the space to the maximum extent and remains hidden from sight when not in use. This type of furniture includes everything from shelves to fridges to chairs. Hidden furniture adds to the minimalistic design and is tucked away to add to the simplicity of the architecture.
This type of furniture can help redesign a space on the fly by converting the aesthetic of the space. Shelves that retract are a common example of this type of furniture.
Smart Features
Modern homes are usually decked out with modern technology. These homes offer innovative and nifty automation features that help set them apart from any contemporary building. These features can be as small as smart lighting to automatic retracting walls and rotating floors. Some architectural pieces have motorized floor beds to rotate according to the position of the sun.
Smart homes don't need to be very intricate. Modern Sprinkler systems and automated garages are getting cheaper and are now a staple of modern architecture. Making a budget smart home has become easier than ever these days.
Sometimes, it is very hard to differentiate between contemporary, modern, and Victorian styles. All of these styles have their pros and cons. Home architecture is ever-evolving and with Millenials gradually owning new homes, the new style of architecture will invariably lean towards modern popular culture elements.
Modern architecture is a long-term journey and it starts from the initial plan when designing the house. There are certain staple features of modern architecture that are discussed above. Hopefully, this helps you on your journey foraying into modern architecture. For more information, visit Graana.com – Pakistan's first online real estate marketplace.
Read More