The construction industry faces numerous hurdles that have hampered its expansion and resulted in exceptionally low productivity levels. Artificial intelligence and its applications have completely altered the landscape of the construction industry.
The construction industry is one of the least digital in the world, with most players acknowledging a long-standing culture of resistance to change. The lack of digitization and the industry's extremely manual character make project management more complex and time-consuming than it needs to be.
When compared to traditional procedures, AI techniques have helped to improve automated processes and create superior competitive advantages. The benefits of artificial intelligence in construction management can not be denied.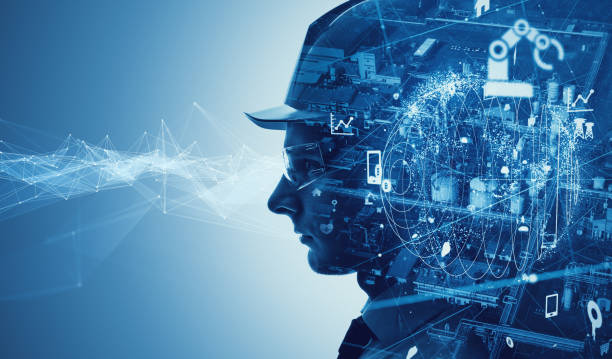 Artificial intelligence has contributed significantly to the enhancement of corporate operations, service processes, and industry productivity.
Lack of digital skills and competency results in cost inefficiencies, project delays, poor quality performance, uninformed decision-making, and poor productivity. Artificial intelligence-based solutions can mitigate health and safety concerns.
Machine learning, natural language processing, robotics, computer vision, optimization, automated planning, and scheduling are examples of AI subfields that can solve complicated problems and aid decision-making in real-world situations.
Graana.com brings you a list of benefits of artificial intelligence in construction management.
Waste Optimization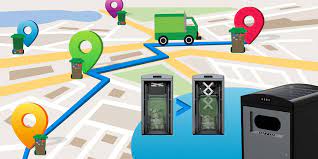 Because of the high pace of growth, the amount of construction and demolition waste created each year is increasing. Waste optimization is one of the major benefits of artificial intelligence in construction management.
The construction projects have a negative impact on the environment, natural resources, and human resources.
Waste management has undergone a paradigm shift from reactive data-driven techniques, such as waste intelligence, which offers measures to decrease trash only after it occurs, to proactive data-driven approaches, such as waste analytics, which minimizes waste through design.
The growing use of artificial intelligence as a virtual, less-expensive, and computational environment enables construction design focused on reducing waste creation.
AI-based data analytics techniques provide more detailed waste generation profiles. As a result, smart data analytics can significantly reduce waste.
Monitoring of construction sites
Construction sites are turning into smart working environments due to the rising pervasiveness of IoT sensors and other digital technologies. It enables construction site analytics from the development stage to gathering, storage, and analysis of construction site data. It generates deep insights for visualization.
The information gathered with advanced AI algorithms can be used to improve site performance in all critical areas. It helps in the design and planning through its predictive algorithms.
It monitors onsite operations and ensures timely delivery and standard quality. The benefits of artificial intelligence in construction management outweigh the initial financial input.
Safety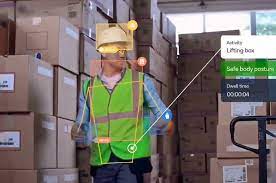 Safety is one of the most important benefits of artificial intelligence in construction management. Occupational injuries and mortality are significantly greater in the construction business than in other industries.
This is owing to the high risk of construction work due to job site hazards. Workers may suffer long-term health problems, incapacity, or even death as a result of these hazards.
This could result in a loss of reputation, decreased production, higher insurance premiums, litigation, and claim costs for employers.
As a result, it is necessary to take a proactive approach by utilizing digital technologies such as artificial intelligence (AI) to predict and avoid accidents or health concerns.
A more comprehensive system that includes monitoring, visualization, notification, and action-taking is needed to solve health and safety management processes.
Accuracy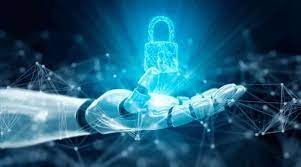 The use of advanced AI techniques such as deep learning in conjunction with BIM can improve cost and time prediction accuracy. As a result, deep learning approaches can help anticipate other important variables.
The construction sector encounters a productivity dilemma that may be remedied by the benefits of artificial intelligence in the construction industry. AI has the potential to harness the growing amount of data generated throughout the lifecycle of a building and the rise of other digital technologies.
Risk Assessment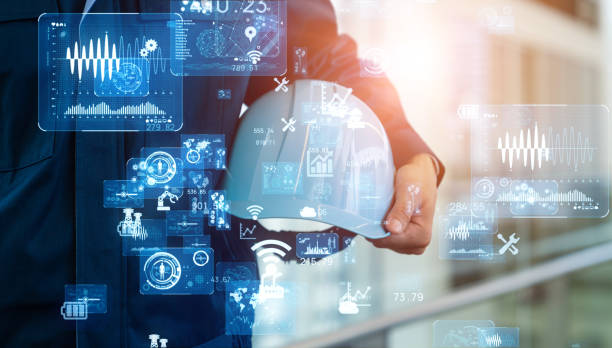 AI helps in risk mitigation and avoiding future hazards. It can predict unexpected changes and the impact based on how comparable changes affected earlier projects. It only encodes precise, rule-based workflows.
Blockages and bottlenecks can be rapidly handled as AI monitors and send notifications regarding task statuses and updates.
The benefits of artificial intelligence in construction management can not be underestimated. AI is an innovative strategy to boost efficiency. The internet has progressed from allowing individuals to interact with one another to allow many things and humans to communicate to build a smart environment.
Recent technological advancements and quicker and cheaper devices with improved processing capabilities have enabled this change. It has the potential to completely revolutionize the construction sector.
It can leverage its exceptional capabilities to facilitate the design process. Artificial intelligence has the potential to dramatically increase the reliability of business in Pakistan's real estate industry.
Get to know more about smart construction technologies on Graana Blog.