There are many popular picnic areas and tourist spots in Lahore, as well as in its surrounding areas. As the capital of Punjab, the city is surrounded by many prominent places nearby that you can explore for a one day trip near Lahore.
Graana.com has compiled a list of the best places to visit in the outskirts of Lahore for a one day trip if you are planning a short getaway with your friends or family.
Top 6 One Day Trips to Take From Lahore
Lahore is not the only city steeped in history – you can find a number of interesting places nearby that have national significance, along with parks and resorts.
Some of the most notable places near Lahore for one day trips have been listed below.
Hiran Minar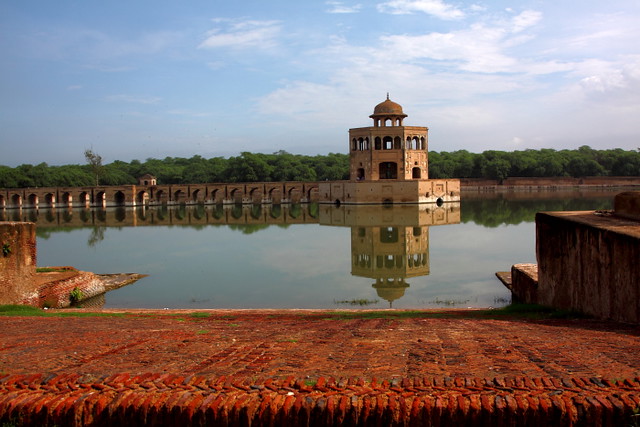 In 1606, the Mughal emperor Jahangir constructed the "Deer Tower" or Hiran Minar. It was a hunting lodge in the picturesque city of Sheikhupura, close to Lahore. In honour of Mansraj, his favourite pet antelope, the emperor built the 30-metre-tall tower.
The 214 holes on the tower's exterior, according to historians, formerly held Jahangir's hunting trophies.
A hunting pavilion known as a "baradari" was built for the king and his noblemen in the middle of a sizable water tank in front of the tower to further enhance the appeal of the royal retreat. This building, which can easily be reached through a bridge from Lahore, attracts a large number of tourists.
The belt of forest that surrounded the game reserve was used as a hunting area by the royal family and their guests. The monarch utilised the baradari in the interim to unwind and interact with his visitors.
Hiran Minar has undergone a few minor changes since it was first built. This makes it a calm and pleasant place to visit for a one day trip near Lahore. The area is one of the best places in Lahore to visit with friends and family.
Harappa
The journey from Lahore to the archaeological site of Harappa in Sahiwal takes about 4 hours. The ruins of Harappa, one of the two most recognisable cities of the Indus Valley Civilization, were found in 1826.
The region was not excavated until the early 1920s. The area is easily one of the top historical places of Pakistan, given its significance.
Over a third of the land is now occupied by the contemporary metropolis of Harappa. You can take a day trip here to see how the place has developed since then, and also visit the Harappa Museum to check out the well-preserved ruins.
Changa Manga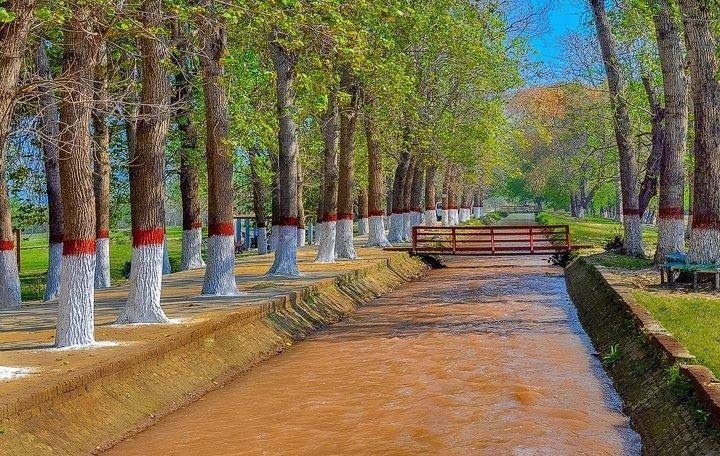 Changa Manga is one of the best places for a one day trip near Lahore. It is also among the world's largest and oldest hand-planted forests.
This beautiful man-made forest, which can be seen in Kasur District, was established in 1866 when the British were in power. Additionally, Changa Manga features a lovely lake with boating amenities.
It also has swimming pools, a waterfall, a water turbine, suspension bridges, a kids' play area, a miniature zoo, and an amazing wildlife park that spans about 40 acres of land. There is a tram that can take you around the park as well.
Jallo Park
One of the nearest places for a day trip in Lahore is Jallo Park. Established in 1978, this picnic park spans over 461 acres.
A wildlife breeding centre, a forest research centre, a tennis and basketball complex, and a theme park are all located in the scenic park. Additionally, there is a lake with boating and fishing facilities, a public swimming pool, a botanical garden, a Zen Garden, a Japanese Rock Garden, coffee shops, and restaurants in the area.
The park's focal point, however, is the Jallo Butterfly House. Over a thousand butterflies are housed in this first-of-its-kind facility in Pakistan. Inside the botanical area, there is also a large aquarium. Jallo Park's distinctive features make it a unique attraction differing from other picnic spots in Lahore.
If you are looking for a place near Lahore for one day trips, Jallo Park is the perfect location.
Khewra Salt Mines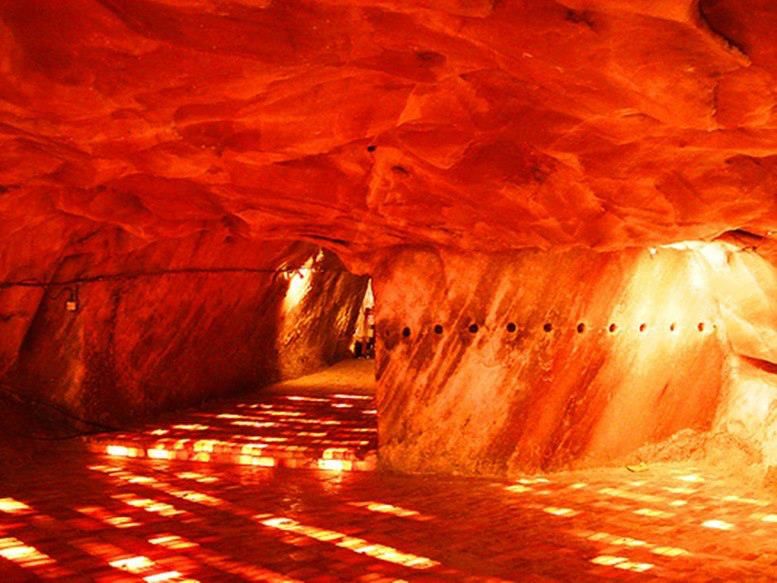 Khewra Salt Mine is located at a height of 945 feet in the Jhelum District of Khewra. It was found around 320 B.C. by Alexander the Great's army. One of the most popular tourist destinations in Pakistan, it receives about 250,000 tourists a year.
The shimmering salt mine, which is lit up in a variety of colours, is well known for its numerous saline ponds. Important monuments are carved in salt stone in the mine as well. There are reproductions of the Great Wall of China, Sheesh Mahal, Badshahi Mosque, and Minar-e-Pakistan, among others.
Pink Himalayan salt, a product of the Salt Range, is also well-known. A cafeteria, local guides, and an electric train at the entrance are among the additional amenities provided here.
Rana Safari Park and Luxury Resort
Another place for a one day trip near Lahore is the Rana Safari Park and Luxury Resort, also known as Rana Resorts. Over 200 acres of an artificial bamboo forest and 14 acres of lush, green lawns comprise Head Baloki's animal park.
It is also a wildlife sanctuary where visitors can witness peacocks, ostriches, deer, and many other species in their natural habitat.
Additionally, the resort provides its guests with a wide range of recreational and entertaining amenities, including boat excursions, swimming pools, bonfires, and a designated BBQ area, to name a few. Additionally, kids can go on horseback and camel rides inside the park.
For more information on popular tourist spots in Pakistan, visit Graana Blog.