---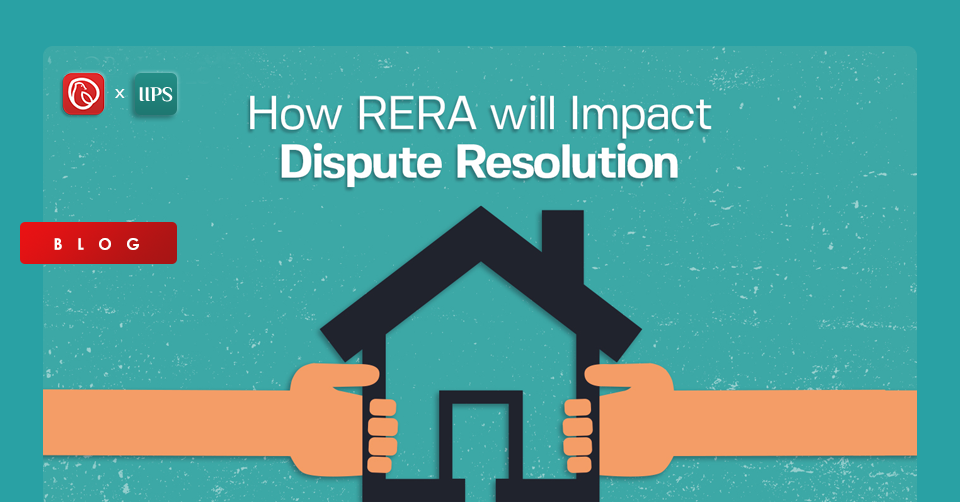 Preamble
As real estate is a valuable commodity in any society, disputes over its possession, ownership, control, and trade are common. Pakistan is marred by an ineffective judicial system that is over-burdened by land cases. It is reported that over a million cases are pending in the country related to real estate. As a solution to this problem, establishing an appellate tribunal under a real estate regulatory authority can greatly impact dispute resolution throughout Pakistan. Read our blog to understand the impact of RERA on dispute resolution in real estate.
Introduction
Throughout the world, real estate is considered among the most valuable assets. That is true for any country as land rarely depreciates and is also linked to many socio-economic growth indicators. Disputes in land and property are increasingly being witnessed across many areas of Pakistan. They are mainly related to the title of the property, property inheritance or will, damaged property, ownership dispute, and tenancy issues. The justice system of Pakistan remains inefficient as matters related to land are connected with the revenue department. Having to rely on their support for the resolution of real estate related cases makes the entire process more problematic and cumbersome. This makes dispute resolution a lengthy and resources hungry task. Although there are alternative dispute resolution mechanisms in every society, if one party alleges criminal conduct, it becomes better to utilise attorneys and legal processes of litigation. Therefore, implementing an appellate tribunal under a real estate regulatory authority will positively impact the resolution of land-related cases in Pakistan.
Dispute Resolution in the Real Estate Sector
Dispute resolution is the process of solving disputes between two or more parties whenever conflict arises. The techniques used in the process include citizens, governments, business entities, and corporations. Although it is usually done in courts, other methods like arbitrations, mediations, and conciliations are common in the real estate sector. Pakistan lacks a digital record of land titles, and there are high chances of fraudulent activity. This also makes verification of property titles a difficult task for the common public as not everyone can access the revenue department. Recently, a large number of new developers have come up with new projects that are not regulated under any authority. This makes buyers vulnerable to scams as the developer is not bound to fulfil his duty to the buyer. Moreover, disputes regarding the inherited or willed property are also common as, most often, the credibility of the will is challenged. Most people also don't check claims to a property and the actual ownership of the seller at the time of buying. Lastly, disputes are common when it comes to rented or leased property. It is mainly because prior rules to the agreement are either not understood properly or are miscommunicated to entice potential customers. (Ayush, 2020)
Why RERA will Help Dispute Resolution in Real Estate
The most common reason for the delay of land-related cases in Pakistan's judicial system is the unnecessary adjournment of cases, re-hearings, and slow progress in evidence built-up. It is most often the case that decisions are suspended over decades, and generations of families are involved in litigation processes (Dawn, 2018). Considering the present situation, the establishment of a real estate regulatory authority will also ensure speedy dispute resolution through the establishment of an adjudication mechanism. According to the Islamabad real estate regulation and development bill 2018, an appellate tribunal known as Federal Real Estate Appellate Tribunal will be established within three months of enforcement of the act. This means that all cases regarding the real estate sector, pending in any court of law, will be transferable to the appellate tribunal. Some mechanisms will ensure the speedy processing of cases as the accused will have to deposit 30 per cent of the penalty charges upon hearing of the case in cases of developer fraud. Each case will also be given preference within 60 days. Up to 80 per cent of Pakistan's civil caseload is to do with land acquisition and titling disputes. The formation of RERA will also streamline the process of land titling, and therefore, this will also help in lowering cases related to land titles. Lastly, land administration officers do not explain or publish procedures related to documentation, land records, and the validity of officials. RERA aims to increase awareness among the masses in this regard and can significantly reduce the chance of disputes arising. (Government of Pakistan, 2020)
Conclusion
Pakistan is facing a crisis in terms of litigation of land-related cases. The real estate regulatory authority will greatly impact the resolution of land disputes by the establishment of an appellate tribunal that will only hear land cases. Mechanisms will be placed to ensure that cases are swiftly resolved and appeals made to current cases are taken on a priority basis. As there are many reasons for land disputes ranging from ownership, tenancy, inheritance, and developer fraud, the formation of a real estate regulatory authority will positively impact the situation.
---
Trending Now