With the current digital infrastructure, paying traffic e-challans online is possible. In cities with heavy traffic, violation of traffic rules can be pretty common, which calls for an efficient way of issuing and paying challans.
So, how do you pay e-challans online? In this blog, Graana.com outlines the entire process for your ease.
The Basics – What is an e-Challan?
An e-Challan is a digital version of a traffic violation ticket used by law enforcement to notify individuals or vehicle owners of traffic rule violations and impose fines electronically. This system streamlines the process, making it more efficient and convenient for authorities and offenders to handle traffic violations and payments.
E-Challan System in Pakistan
A computerized traffic management and law enforcement program called e-Challan was implemented in Pakistan to enhance road safety and control traffic infractions. This system discovers traffic infractions through various techniques, such as cameras and manual observations, and the offenders are issued electronic challans.
These e-Challans include the fines levied and information on the offense, including the date, time, location, and specifics about the vehicle involved. Through official government portals or accredited payment facilities, vehicle owners or individuals can easily pay these fines online. Introducing the e-Challan system has improved Pakistan's traffic regulations' compliance, efficiency, and transparency.
Electronic Challan System by Punjab Safe Cities Authority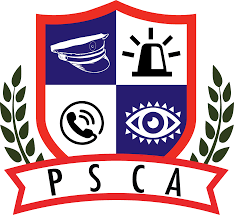 Punjab Safe Cities Authority (PSCA) has launched an online payment system in collaboration with the Ministry of Finance. The PSCA e-challan system was launched after considering coronavirus concerns to provide convenience to people and save them time.
Citizens no longer have to queue in front of banks; they can now pay their e-challan online from a mobile phone via an E-Pay app in Punjab. Citizens can make electronic payments through ATMs and other online payment methods such as Easy Paisa, SadaPay, and Jazz Cash. These also enable real-time information.
It is important to remember that there can be consequences for an unpaid traffic violation. Hence, check the status of any violations against your vehicle promptly. You can do this using the PSCA's electronic challan system.
How to Check E-Challan Online
Here is a step-by-step guide on how to check e challan online.
Visit the PSCA's e-challan website by going to echallan.psca.gop.pk.

Enter your vehicle's number plate.

Next, enter your CNIC or your vehicle's chassis number.

Once you have submitted the above information, the system will search and display if there are any unpaid challans.
The PSCA's website also provides information on how to pay and check e-challan online. To pay challan online, you must download the ePay Punjab mobile app and follow the instructions.
Violation of Traffic & E-Tickets in Punjab
The Punjab Traffic Police have introduced an efficient e-challan system that is fully operational across the city. Citizens get tickets for traffic violations through safe city cameras.
These capture any traffic violations and send an e-challan to the violator's home address. Besides cameras, the traffic police also use electronic devices to issue e-challans on the spot.
To pay e-challan in Punjab, you must visit a JazzCash agent authorized to accept e-challans. The JazzCash collection points are scattered across the city, so it would be easy to find one nearest you.
You can also visit the Punjab Traffic Police's website, where there is a complete list of all authorized JazzCash collection points in the capital. The JazzCash agents charge a fixed amount of 25 rupees as service charges.
Benefits of the E-Challan System
The e-challan system has created a lot of convenience for citizens with its hassle-free process; they no longer have to visit the nearest local traffic police station to pay the challan fee.
No Need for Paperwork
The e-challan system has reduced the amount of paperwork required. Previously, traffic challans were issued and collected manually, which involved cumbersome paperwork, making the process lengthy and inefficient.
Low Rate of Traffic Violation
The e-challan system has also reduced the number of traffic violations. It requires little to no human intervention, which means that most traffic violations are taken care of automatically, which ultimately has a deterrent effect on the violators. This also helps the traffic police focus on more critical tasks, such as major car accidents.
Transparency
Finally, the e-challan system has helped to build trust between the citizens and the traffic police. Previously, there were accusations of the police issuing fake challans to collect money. There was no way to know if they were authentic. The e-challan system has now created transparency, which in turn has enhanced public trust.
For further related information, visit the Graana blog.
---
FAQs
How can I check my challan online in Pakistan?
You can check your challan online in Pakistan through the National Highway and Motorway Police (NHMP) website. You will need to enter your CNIC or vehicle registration number to access your challan details.
How can I check my e-challan Punjab?
E-challan Punjab can be checked quite easily. If you want to check your challan online in Punjab, you can visit the Punjab Safe Cities Authority (PSCA) website. You must enter your CNIC or vehicle registration number to access your challan details.
What is e-challan Lahore?
E-challan Lahore is an electronic form of traffic ticket that is issued to violators of traffic rules and regulations. The e-challan system in Lahore is managed by the Punjab Safe Cities Authority (PSCA), and it aims to promote traffic discipline and improve road safety.
How can I pay challan through jazz cash?
You can pay your challan through JazzCash by following these simple steps:
Dial *786# from your Jazz or Warid number.
Select 'Pay Bills' from the main menu.
Select 'Government Payments'.
Select 'Traffic Challan'.
Enter your vehicle registration number.
Enter the challan amount.
Enter your 14-digit CNIC or NTN.
Confirm the transaction by entering your MPIN.
Once the transaction is complete, you will receive a confirmation message from JazzCash.