Establishing itself as a leading real estate brand in Pakistan, IMARAT Group of Companies has been delivering excellence for over 6 years. The Group's commitment to innovation and expansion has allowed it to become a tycoon in the country's real estate scene.
Starting from London, and spreading all over Pakistan, the IMARAT Group has undergone a perilous yet successful journey. In just 6 years, the Group expanded from a single company to a conglomerate of several brands. Shafique Akbar, the Group's CEO, upheld his vision of transforming the country's real estate industry.
Paying tribute to the company's hard work and persevering determination, we have listed down the company's chronological expansion and successful projects.
Brando Marketing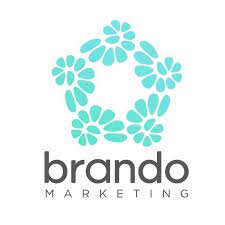 One of the first brands under the umbrella of IMARAT Group, Brando Marketing was established in 2016, with a mission to help other companies in meeting digital marketing opportunities. The company is committed to testing the limits and discovering new ways to push brands forwards.
Agency21 International

Agency 21 International was created with a vision of changing the image of the country's real estate industry. Introducing new and innovative systems into the market, Agency21 has marked its presence in the market with efficient property transactions, transparency, and complete digitisation.
Graana.com

Founded in 2018, Graana.com is the country's first fully digitised real estate marketplace. Being the first of its kind, the company gained immense popularity in a short span of time, becoming a major competitor in the market. Today, the brand has regional offices and branches spread throughout the country.
Propsure Digital Solutions

Established in 2019, Propsure Digital Solutions is IMARAT Group's ground-breaking project – one that can revolutionise the country's real estate market. The company employs several analytical tools to tap the market's maximum potential. With a comprehensive digital framework set in place, Propsure analyses data in real time to facilitate its clients and partners.
IMARAT Projects
IMARAT Group has initiated several projects over the past 6 years, some of which have garnered immense popularity over the years. Some of the company's top projects have been listed below.
Mall of Arabia
Mall of Arabia is one of IMARAT Group's flagship projects that has set the bar high for luxury living. Located on the prime location of Islamabad Expressway, the project brings the Twin Cities a touch of opulence with its exquisite services and awe-inspiring architecture.
Amazon Outlet Mall
Being the country's first themed mall, Amazon Outlet Mall has already made a name for itself in the Twin Cities. Based on the rain forests of Amazonia, the mall is set to feature architecture inspired by tropical forests and wildlife habitats.
IMARAT Builders Mall
Located on the Grand Trunk (GT) Road, IMARAT Builders Mall is one-stop-shop for all things construction. The mall features everything related to construction projects, catering to a large audience ranging from construction businesses and interior designers to project developers.
Golf Floras
Setting the bar high for opulent living, Golf Floras offers one-of-a-kind luxury condominiums, studded with some of the best-in-class amenities and services. The project is truly a golfer's paradise, as the resort also offers a complete golf course on its grounds. IMARAT Group has truly set a benchmark in the country's luxury club scene with this mega-project.
IMARAT Group – Ik Jazba-e-Tameer
IMARAT Group set off with a vision of transforming Pakistan's real estate sector. And though the journey ahead is long, the company has achieved several notable feats in the past 6 years that have made ripples in the real estate market. With a vehement vision of "Ik Jazba-e-Tameer", IMARAT Group has ensured that its resounding passion for the country's growth and development reflects through each of its projects.