Lahore, the cultural and historical center of Pakistan, has an abundance of fascinating spots to explore at night. Lahore has plenty to offer, whether you're searching for a fun night out with friends or a quiet evening. Graana.com brings you a list of places to visit in Lahore at night.
Places to Visit in Lahore at Night
Here is a list of places to visit in Lahore at night.
Anarkali Bazaar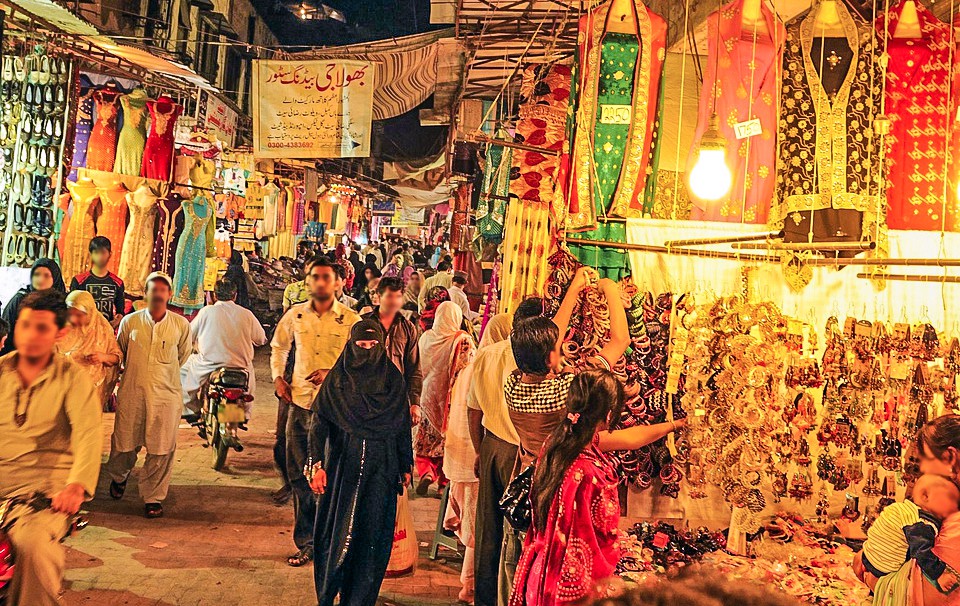 It is a lively market in the center of Lahore, Pakistan, and is a well-liked hangout spot for tourists and city residents. The bazaar becomes a bustling, energetic center at night, drawing visitors from around the city.
The market is well-known for its vast selection of stores selling various products, including apparel, jewelry, and traditional Pakistani handicrafts. The streets are lined with food stalls and street sellers selling great local fare, making it the perfect place for a night of dining and shopping.
The lively energy and bustling street life of Anarkali Bazaar allow visitors to experience the authentic essence of Lahore. The bazaar offers a distinctive shopping experience that is unmatched in the city, making it a perfect destination for purchasing gifts and souvenirs.
Anarkali Bazaar is a must-visit for anybody wishing to experience the authentic taste of Lahore at night, with its buzzing energy, vivid street life, and an unending selection of shops and stalls. This bustling market offers a singular and remarkable experience that should not be missed, whether you are a local or a visitor.
Food Street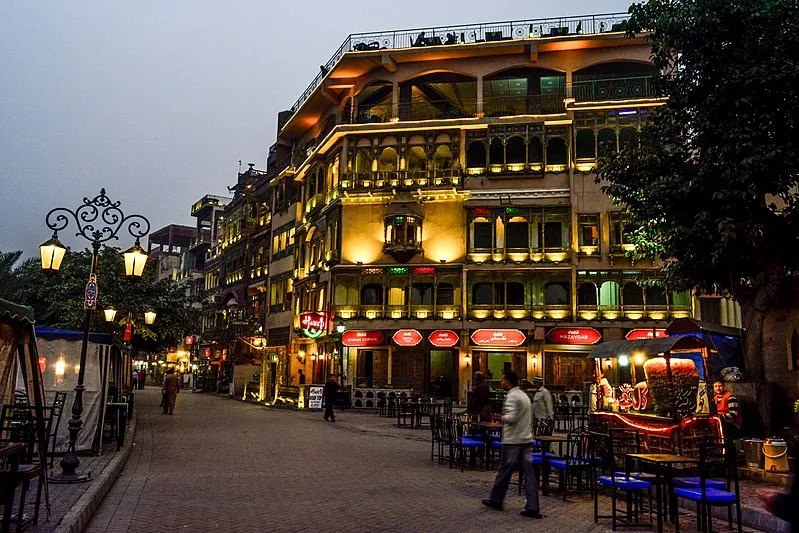 Popular among locals and visitors alike, food Streets in Lahore are well-known for their delectable food and energetic environment. It's a terrific place to eat dinner at night when the street is bustling with the sounds of cooking and the aromas of spices and grilled meats.
Food stands selling a wide range of traditional Pakistani cuisines, such as kebabs, biryani, chaat, and more, line the street. Since many of the stalls have been in business for decades, they provide a special and genuine experience that is unmatched elsewhere.
Food Street is a terrific area to experience the local culture in addition to its delicious food. While dining on some of the most excellent food in the city, visitors can take in live music, street entertainers, and the bustling ambiance of the market.
In Lahore, Food Street is the ideal location to go for a night of dining and entertainment, whether you're searching for a quick snack or a substantial supper. This well-known street is a must-visit for anyone wishing to feel the actual flavor of Lahore at night. It offers delectable food, a buzzing ambiance, and a distinctive cultural experience.
Liberty Market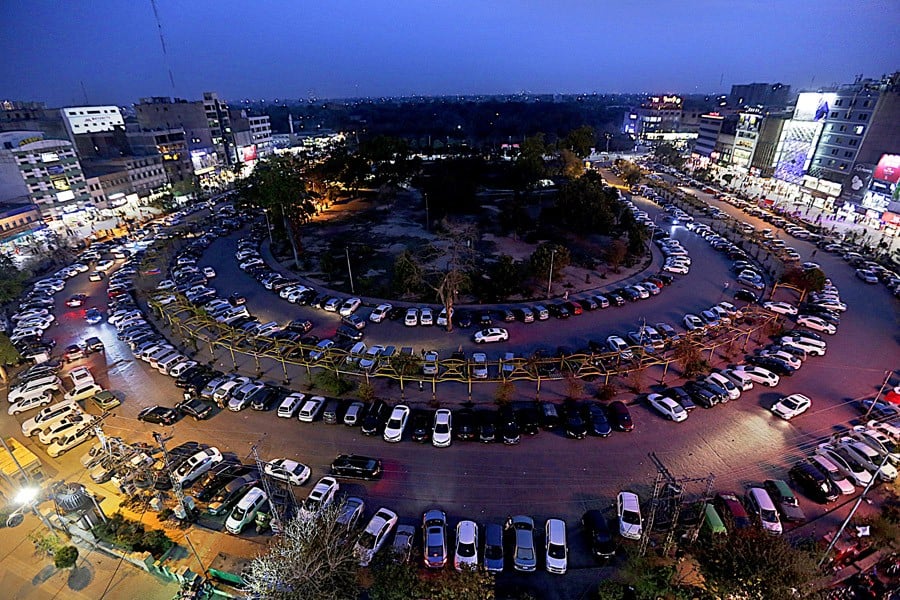 Liberty Market is a well-liked retail area in Lahore that is renowned for its extensive selection of goods and competitive prices. The market is a terrific area to explore and purchase gifts and souvenirs at night when it comes alive with the activity of customers and vendors.
Numerous products, including apparel, jewelry, electronics, and other items are frequently sold in the market. At Liberty Market, visitors can discover everything from traditional Pakistani handicrafts to the newest fashion trends, making it the perfect place to go shopping.
In addition to being a terrific place to shop, Liberty Market is also a great spot to observe people and take in the local culture. Visitors to the market can take in the vibrant ambiance and see regional customs and traditions.
If you want to discover the actual essence of the city at night, Liberty Market in Lahore is a must-visit location for both locals and visitors. This well-known market is likely to deliver an amazing shopping experience with its broad selection of goods, affordable prices, and lively environment.
Minar-e-Pakistan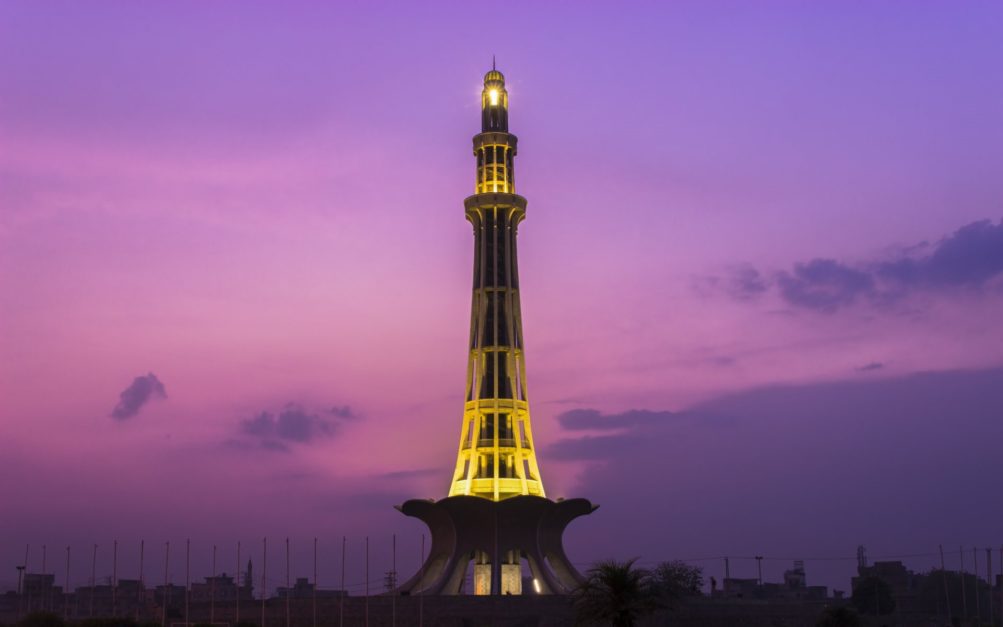 One of Lahore, Pakistan's most recognisable monuments, Minar-e-Pakistan is a historic tower and a well-liked site for both tourists and residents at night because of how wonderfully it is illuminated.
Visitors can savor the tranquil surroundings and marvel at the tower's remarkable architecture at Minar-e-Pakistan. A well-kept park surrounds the tower, creating a tranquil and relaxing scene for guests to enjoy.
The tower is exquisitely illuminated at night, illuminating the city and park in the area. The park is open for visitors to meander through and take in the tranquility or to relax on a bench and take in the cityscape.
The Royal Palm Golf & Country Club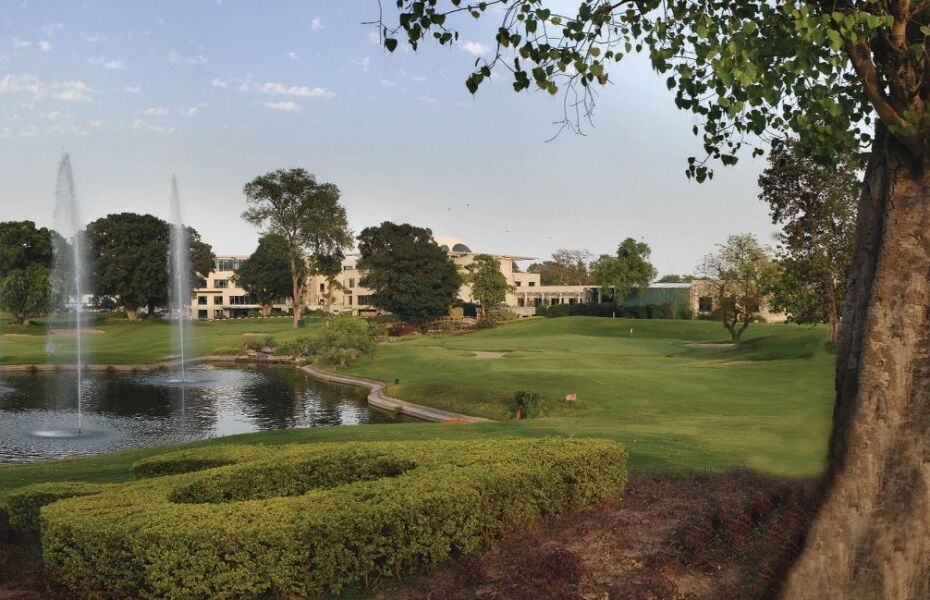 It is an opulent and premium entertainment area that provides a variety of activities and services. It is located in Lahore. The club evolves into a bustling hub at night, drawing guests from all around the city.
An 18-hole golf course, multiple swimming pools, tennis and squash courts, a gym, and a number of dining options are available at the club. A round of golf, a plunge in one of the pools, or a meal at one of the club's restaurants, which serve a variety of international cuisines, are all options for guests.
The club comes alive at night with live music, clinking drinks, and chatter, making it a well-liked hangout for relaxing and mingling. Visitors can unwind and catch up with friends while sipping drinks and cocktails at the bar or dancing to the music.
The Royal Palm Golf & Country Club in Lahore is an excellent choice if you're a golfer, a fitness fanatic, or just seeking an opulent and classy spot to unwind and socialise. This club is certain to deliver an outstanding experience with its spectacular facilities, array of activities, and dynamic environment.
The Lahore Gymkhana Club
It is a well-known social club with locations in Lahore and around Pakistan. The club evolves into a bustling center of social activity at night, drawing guests from all around the city.
There are several facilities and activities available at the club, such as a swimming pool, tennis and squash courts, a gym, a library, and many dining options. Tennis matches, laps in the pool, and quiet reading sessions in the library are all available to guests.
The club is a well-liked place to unwind and socialise at night. In addition to listening to live music, guests can simply catch up with friends while dining. The club also has a number of lounges and private rooms, making it the ideal location for small groups and special occasions.
The Lahore Gymkhana Club is a great choice whether you're a sports enthusiast, a social butterfly, or just seeking a chic and opulent location to rest and relax.
In conclusion, Lahore is a city with a rich cultural and historical legacy, and no matter what time of day it is, there is always something to see and do. The city has plenty to offer, whether you're searching for a quiet evening stroll or a fun night out.
For more informational content, visit Graana blog.