Every homeowner out there is highly keen on taking care of their home. It's easier for those who own the property, but where do people living in rental homes stand?
Whose job is it to maintain the home? Is it solely the job of the landlord?
Or is the tenant also responsible?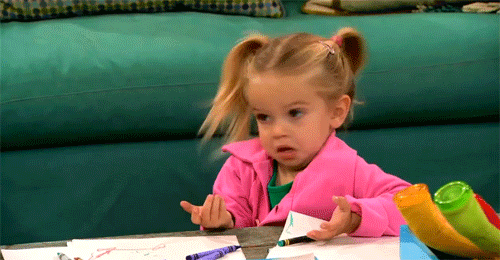 In every lease agreement, there must be certain conditions set that both the landlord and tenant must abide by. Other than things pertaining to payments, general rules, and yearly maintenance by the landlords, a set of maintenance standards should be set, that determine what falls under the landlord's responsibility and what the tenants have to take care about.
As per the conditions of a rental agreement, the landlord has to pay for the maintenance. Striking up conditions in the agreement does not necessarily mean that a tenant should be paying for a handyman for repairs. There are different ways that a tenant can help maintain the house to keep things in good shape and ensure that any problems that they have been brought to the attention of the landlord.
Graana.com brings a list that can help the tenants keep their rental homes clean and in shape on a budget, after all, it will be your current home.
Maintaining a monthly/quarterly checklist
The best-case scenario is to start off by making a systematic checklist that works through every aspect at least quarterly, if not monthly. Go through the checklist and share it with your landlord. This will not only ensure your peace of mind but also make sure that both the parties will have a schedule to help revert any unwanted damage or incident or prevent the damage from increasing.
Looking at the feasibility, the contract could have the condition that if the landlord is unavailable, a tenant can pay for the repairs, which will later be deducted from the rent amount.
Maintaining landscapes and outdoors
It is said that the first impression is the last…
Hence, you must maintain your outdoors. Not only will this be a way of ownership but also, your sparkling outdoors will surely attract your guests.
Through simple tips and tricks, you can keep your outdoors clean and through properly decorating, it can become you a place to just relax in.
Click here find out ways to decorate your outdoors.
Maintaining indoors
Cleaning the indoors daily is the most basic step through which any tenant keeps their rental property clean. Many might not even maintain their outdoors as much as they maintain their indoors. Remember to deep clean the property after every couple of months.
Even though many prefer to hire help to keep their indoors clean, there are a couple of activities that one must do personally to ensure that their indoors are pristine and fully maintained. This must include checking for patch cracks in walls and ceilings and issues related to drywall. So, it's important to timely raise a flag about these issues to fix the damage before it grows.
With the winters almost here, you must check your water heaters to ensure they are working fine. Before the winters come, make sure to flush out the water heater once to get rid of the dirty water accumulated over time so the water runs smoothly in the cold.
Maintaining lease agreements
Rules to changes to the property must be decided beforehand. For example, if you have a pet, make sure to take proper care of things to avoid permanent damages to the property. If you want to keep a pet and avoid damages, remember to train your pets. This can only be done by investing proper time and efforts. Along with buying all necessary items to cater to their needs, make sure to buy proper supplies that will help you clean the mess of the pets.
To own the rental space, you may want to hang pictures to decorate and personalise your space. There are many places or rooms where you may want to hang pictures, wall art or sceneries. Changing the arrangement and the layout of your pictures can also be done. However, using nails tends to leave large holes in the wall, you also can't drill or hammer through the wall. So, what to do?
This is when it comes in handy to know how to hang pictures without nails. To decorate your rental property with pictures and hangings, you can always use adhesive picture hanging strips, adhesive nails and hooks, or use press in hooks.
Maintaining water leaks and damages
With the monsoon season-ending and winters right around the corner, damages from water are the most common issue. As pretty as the weather may be, the surroundings may be cleaned by the rainwater, it is equally capable to become a source of headaches.
While examining the entire property, the goal is to find any small issue because of the water damage. Damages from the water start very small but end up doing a ton of damage to the property. So while walking-through, look out for all the water sources and make sure there are no leaks or places where water is not contained.
Check for soft spots on the roofs, ceilings, and walls. Look for signs of water around windows, showers, water heater and or toilets. Under sinks or showers.
Identifying a water leak early is very vital as can completely damage walls and ceilings. A concept not commonly cared about in Pakistan, dangerous mould can also form in areas damaged by the water.
Fixing such issues cost a large expense, which will not only be your landlord's headache but be unhealthy for you and your family as well.
Maintaining the plumbing
Moving onto the next tip, as fundamental as it is, is that the faucets and toilets are working properly it is hygienically important to make sure to check for shower caulking and grout between tiles and get rid of them on time.
You may think that dripping faucets and plumbing issues are for the landlord to handle. However, that is not the case.
You want to make sure the toilets don't leak.
If you notice or hear your faucets dripping, take care of those problems while they're small because the landlord may fix it on their time but the tenant will have to pay the water bill. So, to avoid your blood pressure from shooting up as soon as you see the water bill, make sure to look at the plumbing having no water drips or leaks.
Another issue is caulk that surrounds the tub and grout that fills between tiles. When caulk clusters happen, the waterproof seal erodes and water leak can damage the surrounding walls or floor below. As soon as you notice any cracks or holes, you should replace it to prevent potential water damage.
To get rid of grout, remember to use surface cleaners available at all general stores to wash away the dirt and keep your washroom floors shining.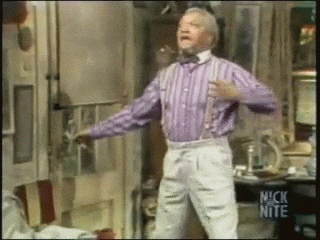 Knowing that you have averted plumbing issues, water bill and you BP will create great peace of mind as you work through rest of the checklist.
Maintaining gutters
Keeping your gutters clean may look like a job too difficult to do yourself. With a high probability of becoming clogged with leaves and other debris, clogged gutters can cause leaks at your property. The trapped water finds its way into the property through the roof, the siding, around windows and even through the foundation.
Some of the tips to keep your gutters clean are using drain openers and acids available at general stores to help open any blockages. You can purchase gutter guards for the property. Available in several different options, gutter guards have small holes which allow water to pass through but do not allow larger debris to accumulate in the gutter, which keeps it clean.
In case of blocked gutters, make sure there is no serious damage to the roof. A damaged roof is a common source of a leak that ends up leading to major repairs.
So remember, you must inspect the gutters and water flowing away from the property, to avoid any major setback.
If you think you can add some more tips on how to take of your rental homes, please leave a comment below.
Visit: