Investment banks are an excellent source for people who want to avail funds for their business ventures. In this blog, we will explore different investment banks in Pakistan.
To know more about these banks, keep on reading.
What is an investment bank?
Investment banks are financial institutions regulated by the Securities & Exchange Commission of Pakistan (SECP). These banks do not have banking licenses but do provide banking services. However, all the operations of this body are still covered under banking regulations.
The main aim of investment banking is the production of capital for other businesses and corporations—investment banking deals in assisting issuers related to the placement of stocks.
Some of the other functions of investment banking include: extending finance facilities, project financing, eligible financier for capital markets, brokerage services without engaging in deposit raising activity, and portfolio Management.
Advisory Services, including financial restructuring, mergers, and professional analysis of investors for securities, assist in obtaining various types of finances, including placement of debt and equity.
Investment banks in Pakistan
Faysal Bank
The first investment bank on our list is Faysal Bank. It is considered to be one of the leading Investment Banking (IB) in the country.
FBL's Investment system is based on the following units:
Project & Structured Finance (PSF)
Project & Structured Finance is based on a set of professionals whose aim is to give advisory and debt arrangement services for structuring and financing long-term greenfield and brownfield projects on a non-recourse or limited recourse basis.
The highly qualified team at Faysal Bank offers advisory, structuring, execution, and monitoring services for projects of national and strategic significance.
Some of the banks' investment places include the power (generation and distribution) sector and port and road infrastructure projects financing.
Syndications & Debt Capital Markets (DCM)
The Syndications & Debt Capital Markets consists of a professional team that offers various products and services to their customers based on their needs and choices. These requirements are medium to long-term financing for capital expenditure, capacity expansion, and mergers & acquisitions. 
The DCM team also enables credit risk distribution with other financial institutions through syndicated financing arrangements along with speedy access to local and offshore debt capital markets. 
HBL
Habib Bank Limited also provides investment opportunities to its valuable customers. HBL has the largest Investment Banking franchise in Pakistan.
It has a team of professionals specializing in project finance & infrastructure advisory, debt capital markets, and syndications.
 Most of the clients of HBL primarily consist of a wide range of corporations, organizations, and government bodies across multiple sectors and industries.
The bank also has close ties with some of the most well-reputed Multilateral & International Financial Institutions, Global Investment Banks, and Chinese Financial Institutions. 
The bank has made more than 215 transactions of about USD 40 Bn, making its services the best of their kind. Multiple domestic and global publications have also highlighted their top-notch services. These publications include Asiamoney, Global Finance, FinanceAsia, The Asset Triple-A, and the Institute of Bankers Pakistan.
JS Bank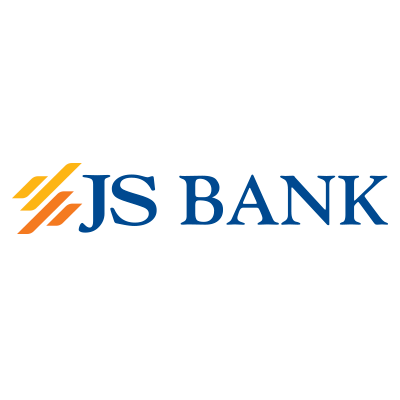 The following bank on our list is JS bank which is considered a pioneer in the domestic market. JS Bank's Investment Banking Group (IBG) also has had close ties with Wall Street investment firms since the 1990s.
The bank is known among the masses for its high transaction volumes in the largest corporations in the country. The company also has a market share of 40-45% in terms of new issuance. 
The bank provides you with a wide range of Corporate Finance Advisory services in the Debt & Equity Capital Markets, including mergers & acquisitions, project finance advisory, corporate debt originations & syndications, term finance certificates (TFCs), and initial public offerings.
Some of the other services offered by the bank include:
 Assessment of capital markets

Advice backed by research and expertise

Offer recommendations and financial valuations.
Trust Investment Bank
If you are looking for an investment bank with a successful record, consider Trust Investment Bank. It was established in 1992 and is regarded as one of the largest investment banks in the country, with branches in Punjab, Sindh, and Khyber Pakhtunkhwa.
Trust Bank holds one of the largest lease portfolios in the nation while offering a range of financial products & services. Some of the areas catered to by the bank include Trade Finance, Factoring, Term Loans, Investment Advisory Services, Syndication and Trusteeship services, etc.
 Trust Bank is one of the few investment banks in Pakistan that provide services to clientele in urban centers like Karachi, Lahore, Faisalabad & Islamabad, and smaller towns like Multan & Peshawar.
Trust Bank also offers a wide range of fixed-term deposits and services to help institutions manage their funds and optimize returns.
Invest Capital Investment Bank Ltd.
 Invest Capital Investment Bank Ltd. (InvestBank) is one of the most famous investment banks in Pakistan, providing financial management and advisory services with offices in the country's four major cities.
It is also a Corporate Member of the Karachi Stock Exchange Limited and National Commodity Exchange Limited. The bank deals with financial institutions, public and private sector corporations, and high Net worth people.
Some of the financial services provided by the bank include Equity & Debt Broking, FX Trading, Corporate Advisory, and Portfolio Management.
The services provided by the bank include:
Corporate Finance

Merger & Acquisition

Commodities Brokerage

Portfolio Management and Investment Advisory

Private Equity

Structured Finance

Equity

Forex/Money Market

CIBL has been a critical player in this field and has provided financial advisory services to Buyers/Sellers in most of the significant M&A transactions that have taken place in Pakistan in the recent past, including:

Standard Chartered Bank Pakistan Limited's acquisition of Union Bank Limited

Prime Commercial Bank Limited sale to ABN AMRO Bank Pakistan Limited
Buyers Consortium of BankMusact SAOG, International Finance Corporation, Nomura European Investments Limited, and Sinthos Capital, acquisition of Saudi Pak Commercial Bank Limited.
Security Investment Bank Limited (SIB)
Security Investment Bank Limited (SIB) is a public limited company incorporated in Pakistan under the Companies Ordinance, of 1984. The bank is registered with Pakistan Stock Exchange. 
SIB is licensed to perform its operations as a Non-Banking Finance Company (NBFC) under section 282C of the Companies Ordinance, 1984, and the Non-Banking Finance Companies ( Establishment and Regulation ) Rules, 2003 issued by the Securities and Exchange Commission of Pakistan (SECP) and Non-Banking Finance Companies and Notified Entities Regulations 2008 (previously this was covered under SRO 585(1)/87 dated 13 July 1987, issued by the Ministry of Finance).
Samba Bank
Last but not least comes Samba Bank, known among the masses for its extensive investment portfolio. The bank gives financial advisory and corporate finance solutions to its clients. They also provide advice and insights about the buy and sell side.
Their highly qualified investment banking team has extensive investment banking experience in New York, Paris, and London. Some of the bank's clients include public and private local companies, private equity investors, private individuals, and families.
So, these are some of the most famous investment banks in Pakistan. We hope this information was beneficial for you and provided you with valuable insights into investment banking. 
If you have any questions regarding investment banking, let us know in the comment section below, and we will get back to you as soon as possible. for more information visit Graana blog