The summer season in Pakistan can be quite extreme; the high temperatures last for a prolonged period, usually from April to September. To deal with the hot and humid weather, many people opt for an AC inverter. A 1-ton inverter AC price in Pakistan starts around Rs. 60,000 but rest assured, the summer season will pass comfortably after your purchase.
According to industry professionals, the most cost-effective period to acquire an air conditioner is not just before the arrival of summer but rather many months in advance. Every year, the costs of electronic gadgets go up because of factors such as inflation, newly implemented taxes, and profiteering.
Having said that, we have prepared a concise yet informative guide for buying an AC inverter below.
AC Inverters Versus Other Air Conditioners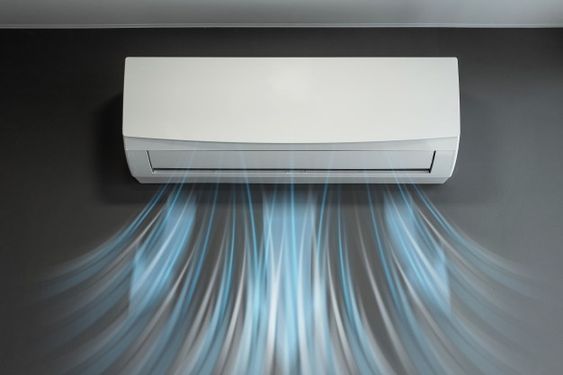 An inverter air conditioner is superior to other air conditioners in terms of its ability to conserve energy. It adjusts the speed of the motor that drives the compressor based on the room's temperature.
This indicates that it uses varying quantities of energy depending on the temperature, which is the primary strategy behind its high level of power efficiency. Compared to standard air conditioners, it reduces power usage by anywhere between 30 and 67 per cent, as stated by various providers.
Factors to Consider Before Purchasing Your AC Inverter
Before buying an inverter AC, it is essential to understand the following information.
Price
It is recommended to carry out some research initially and compare the various models of air conditioners currently available in the market based on specific criteria, such as the specifications, performance, customer reviews, after-sales service feedback etc.
After this analysis, make a decision considering your needs and your available funds.
Even if modern air conditioners come with a wide range of functions, selecting the unit equipped with the technology that caters specifically to your requirements is essential.
Choose an affordable air conditioner that is made by a reputable manufacturer and carries out all essential functions.
1-Ton Inverter AC Price in Pakistan
Here is an overview of a 1-ton inverter AC price in Pakistan. This list explores the Best Inverter AC to Buy in Pakistan.
A 1-ton Samsung Inverter AC price starts from Rs. 60,000.
A 1-ton Gree Inverter AC price starts from Rs. 70,000.
A 1-ton Haier Inverter AC price starts from Rs. 61,000.
A 1-ton Orient Inverter AC price starts from Rs. 65,000.
A 1-ton Pel Inverter AC price starts from Rs. 60,000.
A 1-ton Dawlance Inverter AC price starts from Rs. 65,000.
Look for Specifications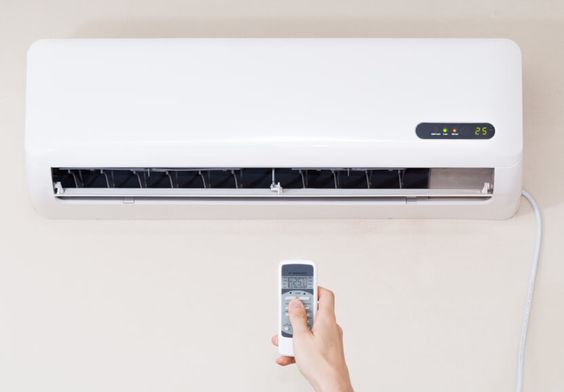 Some air conditioners only have cooling features, while others have both heating capabilities as well. A product with both functions naturally carries a greater price tag than the one with just one of those capabilities.
In this digital age, you should search for 'smart' features in all your household appliances.
For example, you can look for an air conditioner with WiFi connectivity built-in, which will allow you to control it without a remote.
In Pakistan, especially during the summer, frequent electrical grid blackouts are experienced. Therefore, you can also look for an air conditioner with a built-in UPS.
Compressor
It is essential to look for the most effective compressor installed in an air conditioner because of its capacity to function in various climatic situations.
These categories are as follows:
T1: For mild environments, up to 43 or 45 degrees centigrade
T2: For chilly climates, up to 35 to 37 degrees centigrade
T3: For hot temperatures, up to 51 to 53 degrees centigrade
Due to the extreme summer temperatures, T3 is appropriate for most of Pakistan's regions.
Energy Efficiency
It should also be considered how efficiently energy can be used. There is a correlation between this and the compressor an air conditioner contains.
It is important to evaluate which product will be the most energy-efficient, especially due to the recent hike in inflation.
Suitability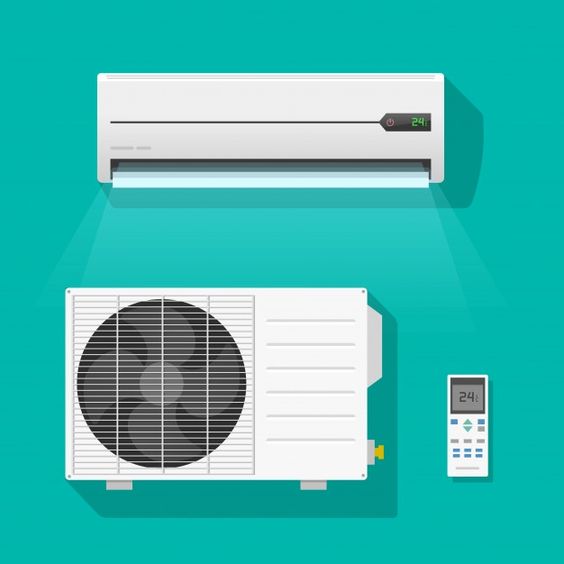 Noting down the measurements of the space where the air conditioner will be installed should be your first step before making any decisions regarding the make, model or, most significantly, the unit's capacity.
The air conditioner's capacity is directly proportional to the size of the room. If you install an air conditioner that has a lower capacity than the size of the room, it would not be able to efficiently cool the area.
Suppose the air conditioner's capacity is more significant than what is necessary according to the size of the room.
In that case, there is a good chance that you will experience difficulties with the device's operation and steadily increasing costs associated with its use of power.
There are a few more considerations that might influence the required cooling capacity of an air conditioner. If no direct sunlight enters the space, a room that is 12 feet by 14 feet (168.0 square feet) will require an air conditioner with a one-ton capacity. If an identical room faces south, it would require an air conditioner with a capacity of 1.5 tons (18000 BTU).
The Reputation of the Brand and Guarantee
Before purchasing an air conditioner, you should always cross-check the manufacturer's reputation. You can examine reviews left by the brand's existing consumers by conducting a poll on social media or by looking at the company's listings. Additionally, you can also consult your friends and family members.
Consider the brand that offers the longest warranty. A few firms provide guarantee on the compressors they are selling, but a much shorter guarantee on the different parts of the AC. Therefore, it is important to investigate these matters beforehand.
Air Quality
You should also consider the air quality in your house. Improving the air quality is practically impossible without a functioning air conditioner equipped with a high-quality filter.
In addition to eliminating dirt and bacteria from the air, the air filters of an air conditioner may also remove smoke and aromas from the surroundings.
A good filter will not only clean the air but also prevent dust and grime from getting into the evaporator coil, which will help your air conditioner run more effectively and use less energy.
Additionally, to reduce humidity in a room, you should opt for an air conditioner equipped with a decent dehumidification unit. It will also help you experience superior cooling and comfort.
Installation
Installing your air conditioner correctly is essential to get the most out of it and save money by avoiding repairs in the long run.
As a result, you should ensure that only authorised individuals are installing the unit.
When you buy an air conditioner online from well-known brands, they not only give free shipping, but their skilled team of employees also install the unit at no additional cost.
When to Buy an Air Conditioner at Its Best Price
According to industry professionals, the optimal time to purchase an air conditioner is well in advance of the arrival of the summer season.
February and March are when you can find the most reasonable prices since this is the time period when businesses and stores try to sell off their old inventory to make place for new products.
You can also save money by waiting until the end of summer when many stores try to clear their remaining stock by offering discounts throughout October and November.
However, you might not be able to find significant discounts on those that combine heating and cooling capabilities during the months of December and January, as the demand for such air conditioners is higher then.
Conclusion
If you have settled on the idea of purchasing an air conditioner online, these are some of the considerations that you need to give your full attention to. Apart from buying an inverter AC for your home, you can also use natural DIY tips to keep your house cool this summer.
For more informational content, visit the Graana blog.