Building Information Modeling (BIM) integrates structured, multi-disciplinary data to build a digital representation of an asset across its lifecycle, from planning and design to construction and operations, using an intelligent model and cloud platform.
The world's population will reach 9.7 billion people by 2050, according to the United Nations. To address this, the construction industry needs to adopt more efficient ways to design and build smarter, more resilient spaces.
BIM not only makes design and construction teams more efficient, but it also allows them to record data generated during the process for use in operations and maintenance. This is why BIM regulations are becoming more common around the world in construction management.
BIM gives you a better view of your projects by enabling you and your team access to the tools and information you need at any time and from anywhere. Your team may collaborate in a secure common data environment using strong co-authoring, project management, and model coordination capabilities, resulting in more coworking and less reworking.
Building Information Modeling (BIM) is more than a technology; it's a complicated design and construction process that aids architects in creating futuristic structures. Graana.com, Pakistan's smartest property portal, outlines all that you need to know about Building Information Modeling (BIM).
What Is Building Information Modeling?
The process of BIM is as follows:
Modeling
Construction engineers and architects use BIM tools to make 3D drawings and models. It helps them visualise the project better and identify potential issues beforehand.
Workflow
All the ideas, concepts, and plans are shared with all contributors involved in the project in a centralised manner. They can access it from anywhere in the world, and make alterations after performing an in-depth analysis. Construction engineers can establish the most efficient work plans after having well-researched data and information.
Construction Process
BIM keeps all the project's contributors on the same page. Every team member is up to date with each stage of the construction process. Any changes in the process are conveyed to all teams in a timely manner.
Delivery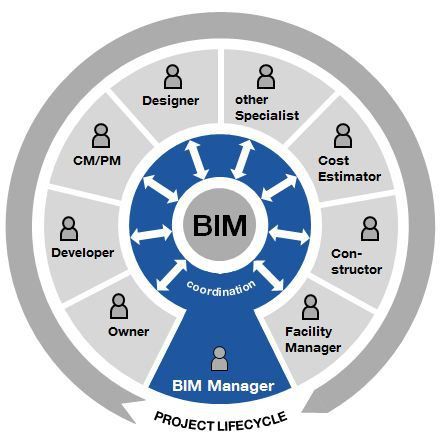 The BIM model of a project can be submitted to the client as well. It can also be utilised for future renovations or the maintenance of the facility.
Why Is Building Information Modeling Important?
BIM offers numerous advantages in the design and construction process:
Saves Costs
Building Information Modeling has the advantage of providing accurate construction cost estimates long before the construction phase even begins. It helps by proposing ways to cut costs e.g by selecting better quality materials that are more cost-effective, determining the best time to purchase items at their cheapest market price, streamlining the construction process so that the client only pays for a smaller number of total billable hours, reducing the number of human errors that cause project delays or expensive repairs, and determining whether prefabrication or on-site construction is more cost-effective.
Shorter Project Lifecycles
BIM allows project lifecycles to be shorter and more efficient. The sooner you can complete the construction of a structure, the less money you'll pay for the whole project. Moreover, completing a project on time or ahead of schedule accelerates your return on investment by allowing occupants to begin using the space as quickly as possible.
Architects may use BIM to design structures faster and start construction sooner. The project is completed at a quicker pace because of improved workflow and other efficiencies. BIM organises the supply chain of a project, which is extremely essential in the construction industry.
Better Communication
Communication is extremely important in construction management. BIM is based on a "single source of truth" system: all essential information—including models, estimates, and design notes—is shared and saved in one location. Everyone working on the project has access to the data and can even contribute ideas. It's a true collaboration that breaks down information silos and assists architects in determining optimal solutions using data analytics.
BIM facilitates communication between all project stakeholders. It also allows on-site workers to construct the structure using the most up-to-date blueprints and workflow. This prevents any conflict or miscommunication.
Improved Safety
Using BIM, architects may anticipate potential construction risks and mitigate them by modifying the design. Contractors may also safely guide their crews through each phase of the workflow and document the process to comply with safety rules and pass on-site inspections.
Prefabrication Opportunities
BIM provides extensive prefabrication and modular building options. It is perfect for creating detailed production models that can be prefabricated off-site later. Architects also have additional options for designing a modular building that fits together flawlessly and includes intricate tolerance calculations. It provides a chance to implement better architectural technologies. As a result, contractors can save time and money by not having to build items from scratch on-site.
Less Wastage
BIM predicts the material, logistics, and cost estimations precisely. It provides a better operational plan, ensuring minimal to zero material wastage. It minimises construction waste as well, by predicting sustainable solutions.
Better Quality
A coordinated model's reliability directly leads to higher quality. BIM allows for more precise and accurate calculations and models, resulting in a better-quality structure. More experienced team members collaborate with builders throughout the project using common BIM technologies, giving them better influence over technical decisions related to design execution.
Artificial intelligence in construction management can provide various solutions. The best approaches to design a project can be tested and chosen early on, and structural flaws can be found before construction begins. The construction may also be more aesthetically beautiful because the BIM process incorporates many visualisation tools. Architects can view how the structure will look in its ultimate shape and form, in addition to how how natural and artificial light will interact with it.
Better Maintenance
Facilities management and renovators benefit from an accurate, ongoing digital record of building information throughout the facility's existence. For post-occupancy use, contractors can transfer BIM data, generated during design and construction, into the current building maintenance software.
BIM is a holistic approach to project planning, construction, and management that involves all project stakeholders. Artificial intelligence has completely reshaped the construction industry. BIM delivers numerous benefits to everyone participating in the project and, in the end, it produces better results. The construction industry is rapidly adopting a more BIM-centric strategy, with more and more experts realizing the benefits of building information modeling in current and future practices.