Among Islamabad's most prominent yet oldest sectors lie F-10, which is a popular shopping hub along a large residential community.
F-10 Islamabad ranks as one of the most popular places in the capital to meet the shopping and dining needs of the citizens. Living in this sector is a great choice given that it is close to all the main areas of the city.
Graana.com, Pakistan's smartest property portal, brings you a detailed guide on Islamabad F-10 Markaz, with a complete overview of the location, perks and prices of houses in the area.
What Makes Sector F-10 Ideal for Living?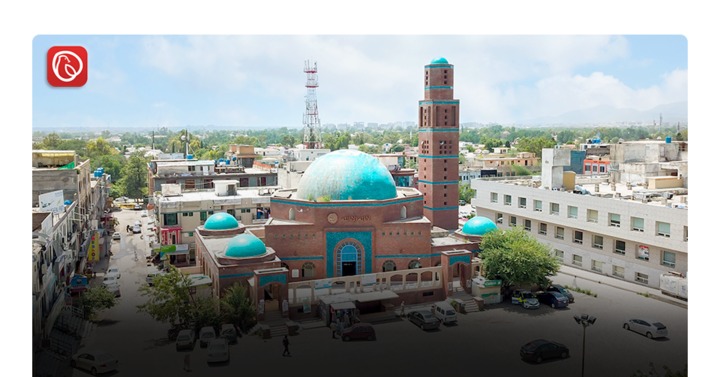 The F-10 Markaz is one of the most happening spaces in the city, with a vast number of high-end Pakistani brands, salons, fitness centres and restaurants.
The sector has a vast residential landscape offering both vertical and horizontal living with a range of luxury apartments and houses.
Given its prime location, it connects with multiple main areas of the city, and facilitates its residents with quality schools and restaurants nearby.
Location of F-10 in Islamabad
Located to the south of Fatima Jinnah Park (F-9 Park), Sector F-10 lies adjacent to Main Margalla Road and is surrounded by sectors G-10, G-11, F-11, E-11, E-10, and E-9.
The sector is divided into four sub-sectors: F-10/1 – F-10/4. All these sub-sectors have their own markaz, with multiple shops and mosques for the convenience of residents.
Price Trends for Houses for Sale in F-10 Islamabad 
Given the vast variety of residential options available in the sector, the decision ultimately comes down to the price of the house. You can also opt for the option of building your own house in the sector.
Whether you are looking for an apartment or a house for sale in F10 Islamabad, the prices fall on the higher end of the range given that it offers a premium location to live in.
If you're planning to buy or sell your house in F-10, the price range starts from 1.5 crores for 3 marla houses, 4 crores for 5 marla houses, and 20 crores for a newly-constructed 14 marla house.
For people who are looking for a 1 kanal house in the sector, the price for that is estimated to be around 23 crores (or more) for a non-furnished house.
Besides houses, F-10 also offers luxury apartments in the main markaz. You can explore Silver Oaks Islamabad apartments for sale, which are one of the most premium apartments in Islamabad. The prices for these start from 3 crores, depending on the size of the apartment.
Price Trends for Houses for Rent in F-10 Islamabad 
Buying houses can be very expensive, which is why a large majority prefers renting houses instead.
To live in a house for rent in F-10 Islamabad, you have the option to choose between 1 kanal, 14 marla or 5 marla houses. These are either available for rent as one unit or rented in portions for feasibility.
Rent for 1 portion of a kanal house starts from Rs. 50,000 and goes up to Rs. 80,000 in F-10. Prices of houses smaller in size decrease accordingly as per portion, location, number of rooms etc.
Amenities and Attractions in F-10
The sector is home to many key areas of the city. These include Silver Oaks, McDonald's, Flower Market, and Maroof International Hospital.
The main markaz has a double road that is paved with brand stores on both sides. It also encloses multiple spaces that are filled with offices, restaurants and even banks.
F-10 remains a popular shopping hub because of the variety that it offers, along with added convenience. Instead of planning to go to the mall, you can easily go to the desired shop in F-10 Markaz to not only save time but also get what you need.
Because of the massive number of brands and restaurants in the sector, people tend to go here for dining. This sector remains busy late till night. Besides, it is also a popular route for travelling to neighbouring sectors, such as G-10, G-11 etc.
The sector also encloses a full cricket ground and two parks that are very popular amongst families for a peaceful evening out amidst nature, or just for jogging every day.
Educational Institutions in F 10 Islamabad
F-10 is a popular choice for renting and buying houses given its proximity to commercial areas and multiple educational institutes.
While living in F-10, you have access to a number of schooling options in the sector. Some of these are:
Beaconhouse School System
Step Ahead School
Islamabad Model College for Boys
Government Girls Higher Secondary School
Imperial School and College System
Roots Millennium School and College System
The Mount Sinai School
Islamic International School
Westminster Academy
Conclusion
Given the above-mentioned facilities, F-10 Islamabad is one of the most ideal locations in the capital. You can find the finest range of houses available in this sector as per your needs.
Not only does it offer an incredible living experience, but it also serves as a convenient location for everyday commute. If you're looking for more information on Islamabad and its best sectors, follow our blog at Graana.com.
Read More: