I always try to choose a hill station in Pakistan as my vacation spot. They are a perfect choice to unwind and relax after your dull and monotonous routine. The remoteness and soothing aura of hill stations are just beyond explanation.
Luckily, Pakistan is full of amazing hill stations.
Pakistan is a country that is loaded with beautiful places to visit having natural beauty and majestic deserts are an example of that. There are majestic mountains, wonderful coastal beauty, and lush green plains and meadows. Most importantly, it has some of the most gorgeous hill stations in the world.
Vacation spots in Pakistan are no less than other international vacation spots. The scenic views and beautiful landscapes will leave you refreshed and happy for sure. If you are looking for perfect yet affordable vacation spots, look no further and visit Pakistan today.
Also, the weather in Pakistan is getting beautiful after summer which means it is time to hit the roads. This beautiful weather surely calls for a vacation.
If you are someone who gets awed by the beauty of hill stations, then this article is for you.
Hill Stations in Pakistan
| | | |
| --- | --- | --- |
| Hill Station | Distance from Islamabad | Elevation |
| 1. Murree | 1 h 39 min (64.3 km) via Islamabad – Murree Expressway/N-75 | 2,291 m |
| 2. Abbottabad | 2 h 20 min (134.7 km) via AH1/M-1 and E35 Expressway/Hazara Expressway | 1,256 m |
| 3. Bhurban | 1 h 48 min (68.8 km) via Islamabad – Murree Expressway/N-75 | 2,000 m |
| 4. Gilgit | 12 h 56 min (511.9 km) via Mansehra – Naran – Jalkhad – Chilas Rd/N-15 | 1,500 m |
| 5. Shogran | 5 h 57 min (224.5 km) via Mansehra – Naran – Jalkhad – Chilas Rd/N-15 | 2,362 m |
| 6. Kalam | 7 h 36 min (325.0 km) via AH1/M-1 | 2,001 m |
| 7. Malam Jabba | 5 h 44 min (275.6 km) via AH1/M-1 and Swat Expressway | 2,804 m |
| 8. Gorakh Hill Station | 17 h 26 min (1,256.6 km) via National Highway 5 | 1,734 m |
Murree
The first hill station on our list is Murree (of course). It is one of the most famous tourist destinations in Pakistan. Every year, hundreds and thousands of local and international tourists visit this place.
Murree is located on the outskirts of Islamabad, which means it is the perfect getaway place for people who are residing in Islamabad.
Islamabad the second most beautiful capital of the world has some amazing places to visit and horror places as well. It's almost and a half-hour's drive to Murree from Islamabad.
On your way to Murree, you can also enjoy coffee and snacks from international coffee brands such as Gloria Jean's and Second Cup Coffee.
Murree is rich in history. It is an old town established by the British for their soldiers. It served as a sanatorium for troops for quite a long time. There are many theories related to the name "Murree".
Some people say that the name was derived from the Turkish word 'marg' which means 'meadows'.
Once you are in Murree, do not forget to visit the following places:
Mall road
Pindi point
Patriata Chairlift
Kashmir Point
Sangrela Park
Chhattar Park
Apart from these spots, Murree also has some yummy food to offer. The Mall road is full of street vendors who are selling desi treats like broast, karahis, pakoras and samosas. You can also find a number of hotels in Murree to stay.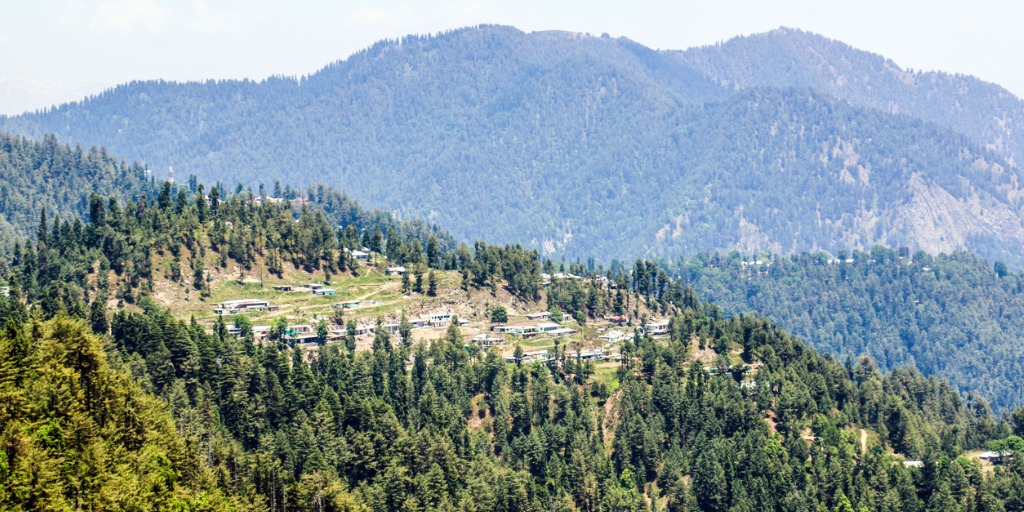 Abbottabad
The next hill station on our list is Abbottabad. It is a historical hill station named after Sir James Abbott in January 1853. There are a number of places that you can visit in Abbottabad.
Some of these places are:
Shimla Peak
I still remember the time when I went to this peak as a child. You can literally see the whole city from up there. The peak is covered with wildflowers and mint. You can sniff that cool minty smell all over the place.
Ilyasi Masjid
Ilyasi Masjid is a beautiful white marble masjid situated in the middle of the city. It was constructed in the early 1900's. The mosque was constructed on the top of a water stream. It has a natural spring-fed pool and bathhouses.
Outside the mosque, there are a number of street vendors selling hot pakoras with chutney. Do give them a try because the fried goodness is perfect to satisfy your taste buds.
Harnoi
While you are in Abbottabad, do visit Harnoi. It is a tiny yet beautiful place loaded with natural beauty. It is only 11km from Abbottabad city. The water streams and lush green areas are a sight to behold. Visit dams in Pakistan, as they are perfect vacationing spots for the locals.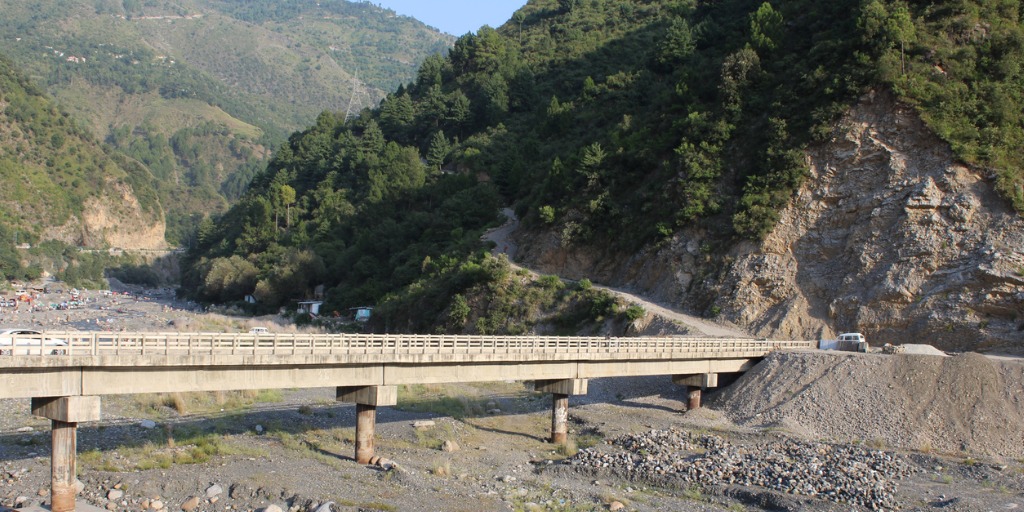 Bhurban
Located on the outskirts of Murree city is a small resort town, Bhurban. It is a perfect place for people who want to enjoy a peaceful weekend with their friends and family.
Pearl Continental Hotel, Bhurban is one of the most famous hotels in Burban. It is famous among people who want to enjoy a luxurious vacation accompanied by top-notch hospitality services and ambiance.
Gilgit
The Gilgit-Baltistan region is known across the globe for its exceptional beauty, unique culture and hospitable people.
Gilgit has multiple hill stations that you can visit with your friends and family. Some of these hill stations are:
Passu
Gojal upper Hunza
Shukargah
Ishkoman
Chillum
Gilgit-Baltistan and its hill stations are perfect for adventurous people. You can hike, paraglide and camp under the sky. Trust me, it will be one of the most memorable events of your life.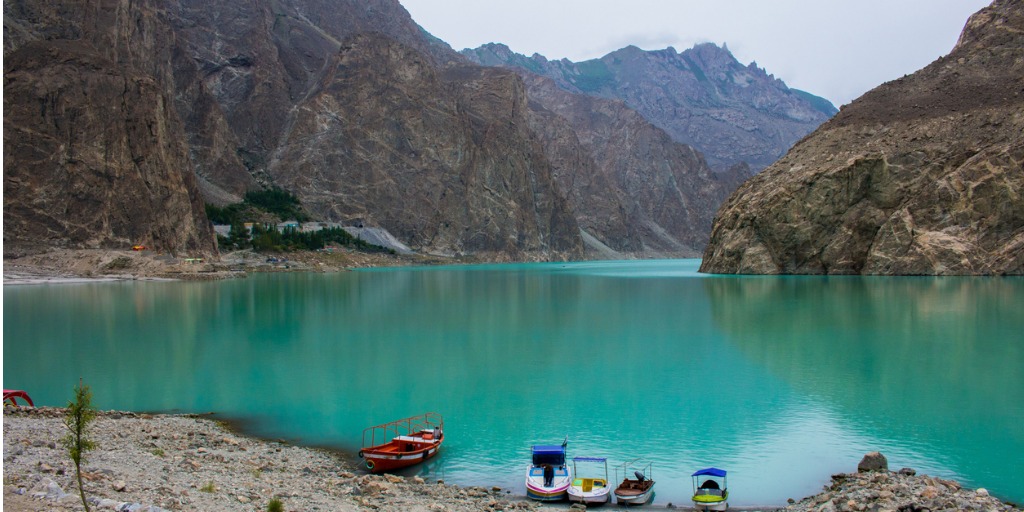 Shogran
Shogran is a gorgeous hill station located in Kaghan valley, one of the most beautiful valleys in Pakistan. Every year, hundreds of tourists visit Shogran because of its breathtaking beauty. It is at a height of 2,362 metres (7,749 ft) above sea level.
There are many staying options in Shogran but our favourite is Forest rest house. It is a cosy place with elegant wood furniture and décor. The forest-themed rest house is perfect for people who are travelling with family and friends.
If you have kids with you then do take them to the mini zoo of Shogran. It is the house of many animals and birds. I'm sure the kids will adore it.
If you want to look deeper into nature, then Malkandi forest is the place to be. The thick forest with its exotic variety of plants and birds is a heaven.
However, try to go there with tour guides because there are bears and other wild animals in the area as well.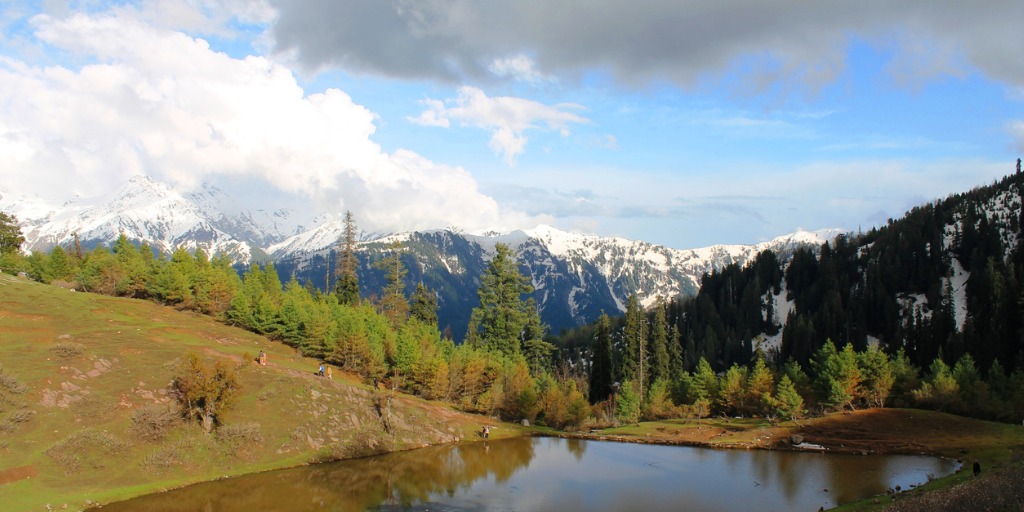 Kalam
Kalam has some of the most visited hilly areas of Pakistan. Kalam is an astonishing valley located 99km from Mingora. Kalam has so much to offer to its visitors. From beautiful hills to freshwater streams to wildflowers to cool breeze, Kalam is filled with all the blessings of nature.
Saifullah Lake in Kalam should not be missed. It is a small water body enclosed among tall and lush green trees. If you love fresh seafood then do try out the trout from this lake.
Other places that you might be interested in are given below. All these places can easily be reached from the main Swat Valley.
Alpuri, Swat.
Bahrain, Swat.
Cheel maidan, Swat.
Fizagat Park, Swat.
Hindukush Mountains, Swat.
Jarogo Waterfall, Swat.
Kalakot Village, Swat.
Kandol Lake, Kalam, Swat.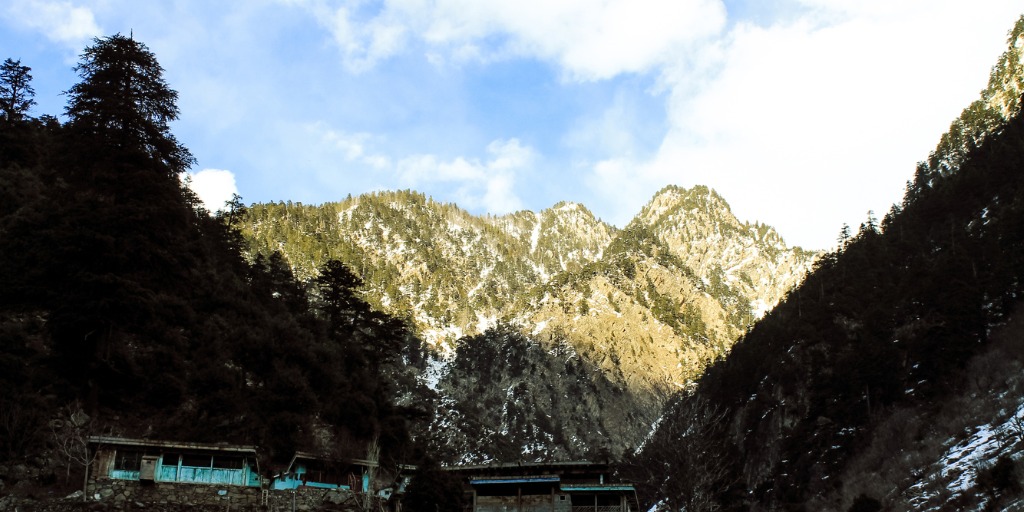 Malam Jabba
Malam Jabba is a hill station located in the Hindu Kush mountain range. It is immensely popular among the masses because of its amazing ski resort. Unfortunately, it is the only developed ski resort in Pakistan. People from different countries come to visit this spectacular ski resort.
Other than the ski resort, Malam Jabba is the home of many historical sites. There are two Buddhist stupas and almost six monasteries that are spread around the resort. Some sites have indicated that Malam Jabba was populated even 2,000 years ago.
Gorakh Hill Station
Now, this option is very different from the aforementioned hill stations. Its uniqueness makes it stand out in the crowd. It is located in the Kirthar Mountains, 93 km northwest of Dadu city or approximately 500 kilometres from Karachi.
The name of the place Gorakh is derived from the Brahvi language in which the word "Gurgh" means wolf. Some people even associate the place with a Hindu/Buddhist saint who used to wander around this area.
The mountainous landscapes and vast plains make Gorakh Hill Station a perfect option for camping. Also, the local folk music and the famous Sindhi biryani will make your visit worth it.
Hill stations in Pakistan are a perfect option to spend an adventurous and fun-filled vacation with your friends and family.
Let us know about your favourite vacation spot in Pakistan. We would love to hear from you.