---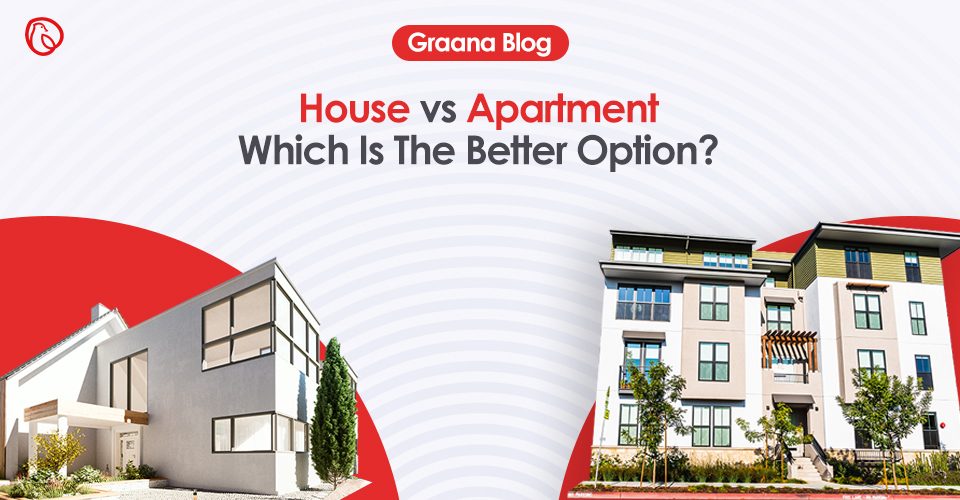 Whether you're looking for a place to rent or planning to buy one of your own, finding the right fit can be one of the trickiest jobs ever, mainly because it depends on dozens of variables like fluctuating prices, legal procedures, and so on. And with all the new housing projects coming up, reaching a conclusion can be a little complicated.

Things to Consider While Picking a Place to Live
Before you even begin your new house search, we suggest that you address the most important questions of all. Do you want to live in a house or an apartment? As much as it depends on personal preferences, you can't ignore certain fixed factors such as the prices, locations, and amenities the properties you're interested in have to offer. Get to know plot or plot file.
Gone are the days when living in an apartment in Pakistan was frowned upon, the trends are changing. While separate houses still remain the number one choice of most people in our country, more people are now switching to apartments because of the convenience and the value for money they have to offer.

To help you make up your mind, we have prepared a list of some comparable features including the pros and cons for both, houses and apartments:
 1. Cost
Whenever you're buying a property, usually the price is a major driver of your decision. While making your apartment vs house investment, first you need to consider how much you're willing to spend on your new home. If money isn't an issue, you could go for a house. However, if you have any monetary constraints, you may go for an apartment which comes at a lower price as compared to a house. Checkout some banks providing home loans. If you are investing in real estate get to know zakat on an investment property.
 2. Space
Generally, houses are much spacious than apartments. With the options of multiple stories, living rooms, an added parking space and a lawn, they are more suitable for larger families. If you like to host a lot of parties, an apartment may not be suitable for you. However, you can still make the best use of the limited space in your apartment with convertible furniture and storage units.

You can explore some small apartment design ideas for more interior inspirations.
 3. Maintenance
While a house offers more space, it also comes at a higher maintenance cost. If you're living in an apartment, you could just avail the common maintenance services instead of reaching out to plumbers and woodworkers on your own.
 4. Location
With the hike in prices of property in Pakistan, it becomes rather inconvenient for an average buyer to afford a house in the center of the city. However, if you go for an apartment, you could always get to live in a better location with easy access to the main markets, schools, and hospitals, etc.
Have a closer look at some of the best houses for sale in Islamabad.
 5. Privacy
When you're living in an apartment, you're basically sharing a wall with your neighbors. This way, you might end up making compromises on your privacy. If you're someone who prefers peace and quiet, a house is what we suggest you should go for.
 6. Amenities
Since apartment complexes are built with a purpose to provide an upscale lifestyle for their residents, they offer a lot of amenities such as on-site gyms, swimming pools, entertainment avenues and more. If you're buying a house, it might get difficult for you to equip all of them in your property. Get to know the cost of building a swimming pool in Pakistan.

Check out some apartments for sale in Islamabad.
 7. Security
It goes without saying that living in an apartment is a safer option than choosing to live in a house. Apartment buildings have their own security guards and an outsider cannot get inside the building without getting noticed. If you are a working woman and looking for secure apartments head to apartments in Islamabad for working women.
Get to know ways to protect your House from a break-in.
 8. Pets
If you're a pet lover, it might get difficult or at times impossible for you to keep a pet in your apartment since some buildings won't allow them. Whereas if you're living in a house you can easily keep as many pets as you like and if your house has some extra land or a yard, it can also be used as a playground for your pets.
 9. Resale
When it comes to selling out your property, it is going to be easier for you to find a buyer for your house than for an apartment. That is because a house stands on its own whereas while buying an apartment is more like being a part of a shared community. The lack of individuality in an apartment makes it slightly more difficult to attract potential buyers. Checkout commercial vs residential where you should invest. Get to real estate youtube channels. 
Conclusion
A home is a lot more than just a place where you live, 'it's where the heart is', right? At the end of the day, it's all just a matter of personal preferences. Weigh your options and consider every aspect before you decide to buy your next property and once you're done, you can easily schedule a virtual tour with Graana.com while staying home. Get to know house construction cost 
Let us know what you prefer when it comes to the great house vs apartment debate. Comment and share your thoughts below! Get to know basement construction cost.
Also Read:
---
Trending Now