The city of Lahore is renowned for its colourful history and beautiful architecture. Due to the abundance of parks and other green spaces, it is also known as the "City of Gardens". These also include Jilani Park – a great recreational spot for the citizens who are looking to enjoy nature with your family or friends. It is managed by the Parks and Horticulture Authority (PHA).
Graana.com brings you a detailed overview of Jilani Park Lahore and its brilliant features that make it a popular tourist spot in the city.
An Overview of Jilani Park Lahore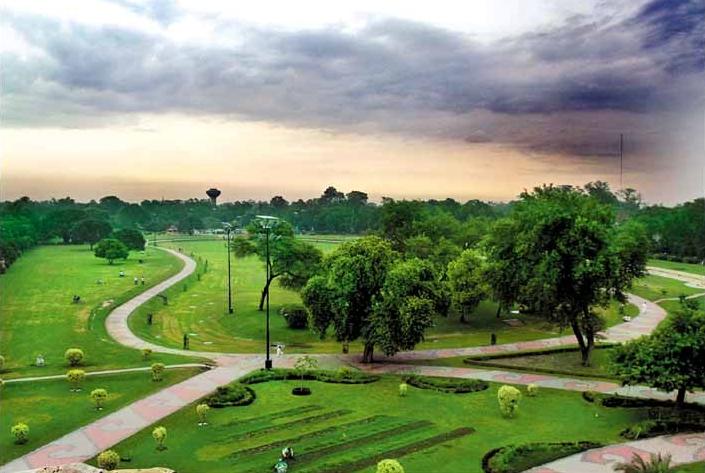 Jilani Park is not just a great place to visit, but also for hosting different events. Besides it being one of the best parks in Lahore, the following are some details that offer you a detailed insight into the location and what it has to offer.
History
The opening of Racecourse Park was inaugurated on October 3, 1985, by the then-governor Ghulam Jilani Khan. At first, only polo matches were held there.
Early in the new millennium, the park was renamed "Jilani Park", in honour of Ghulam Jilani Khan as a result of a campaign by a group of activists who opposed turning it into a housing society.
About the Area
Jilani Park, which covers about 88 acres of land, is a favourite destination for visitors looking for fun outdoor activities as it has a cricket field, a waterfall, and a number of other spots where you can enjoy.
Location of Jilani Park Lahore
Jilani Park is situated on Jail Road, across from Services Hospital, G.O.R. -I. Since it is in a central location, it attracts a large number of visitors daily, especially on the weekends.
Available Facilities in Jilani Park Lahore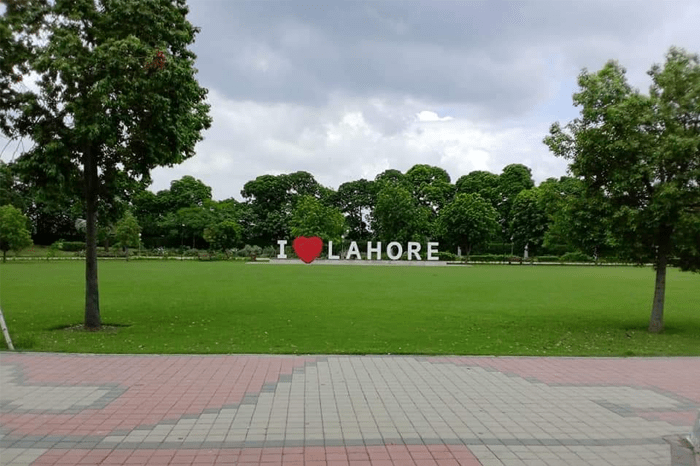 Since the park is spread over a large area and is well-maintained, it is a popular place to visit. Jilani Park offers the following amenities to visitors:
A Dedicated Running Track
Even though there are several parks close to G.O.R. -I, many people choose to visit Jilani Park for their morning runs instead as it has a 1.8-mile-long jogging path. It is a perfect option to get your cardio in while passing through a varied landscape.
Cricket Field
More of a cricket enthusiast than jogging? Not to worry, as this park will accommodate your preferences just as well. Jilani Park has a cricket field where you may frequently see adults and kids enjoying their favourite sport.
Jilani Park Lake
Jilani Park's lake is among its top draws. Boating facilities have also been arranged here in an effort to give visitors more options of activities to engage in here. You can either ride in a motorboat or try out a paddle boat.
Waterfall
The biggest attraction still remains its waterfall, a several-foot-tall man-made attraction. In the sweltering heat of summer, the cold, glittering water of this waterfall is a beautiful sight amidst the park's greenscapes.
Children's Play Area
Right in front of Gate A of the park, there is a designated children's area. There are many swings available here, including slides, seesaws, and sling swings, among others. This variety of swings in the park makes for an excellent reason why it is just 'the' family place to be, and one of the best places to visit in Lahore.
Festivals and Events
Since it is in a central and accessible location, Jilani Park frequently hosts several events throughout the year. Because of its variety of events and activities, Jilani Park is one of the most fun places to visit in Lahore with your family and friends. Following are some of the events that are held in the park.
March Festival
The spring festival is undoubtedly the most well-known event held in Jilani Park, Lahore. Jashn-e-Baharan is a festival that focuses on color, warmth, music, and food to mark the beginning of spring.
Kite-flying competitions were once the festival's high point and Lahoris' most anticipated time of the year. Even though that has been discontinued, the festival still garners much interest among the locals. Every year, the event typically begins in late February or the beginning of March and lasts three to four weeks.
Fragrance Exhibitions
Jilani Park also holds a flower exhibition that lasts for roughly a week to commemorate the arrival of spring.
LABARD Mela
LABARD Mela is a festival that is organised annually by the Lahore Businessmen Association for the Rehabilitation of Disabled (LABARD). By assisting them in their participation in various activities, this festival hopes to inspire confidence in youngsters with disabilities.
Lahore Eat Festival
Lahore is known for the diverse range of cuisines it offers, which is why many food festivals are held in Jilani Park throughout the year. This includes the most hyped-up event of Lahore Eat, which is held every year for three days.
Multiple restaurants and independent food-based enterprises set up their stalls here to cater to various tastes and cravings. This event frequently hosts concerts to further add to the enjoyment of attendees.
Restaurants and Open Cafes
There are a number of canteens set up where visitors can get refreshments. Additionally, there is a restaurant named "Polo Lounge" that is renowned for its mouthwatering meals.
If you're looking for additional fast food or ice cream options, KFC is directly across the street from Jilani Park, and McDonald's is close by as well. Other alternatives in the area include Cock N Bull, Café Reload, Covo Restaurant, Desi Pardesi Restaurant, and Baghdadi Restaurant.
Gardens in Jilani Park Lahore
Although the park is a lovely place to visit all year round, April is the best time to go. This is when you can check out a variety of flowers in bloom, including tall sunflowers, vibrant daisies, tulips, and pink orchids. Jilani Park is a family favourite due to its beauty and the aforementioned facilities.
For more guides on places to visit in Lahore, visit Graana Blog.
---
FAQs
Which is the largest park in Lahore?
The largest park in Lahore is the Greater Iqbal Park, which was previously known as Minto Park. It is located in the heart of the city and covers an area of over 125 acres.
How long is Jilani Park jogging track?
Jilani Park, also known as Race Course Jilani Park, has a jogging track that is approximately 1.5 kilometers long. It is a popular spot for runners and joggers in Lahore.
What is the old name of Jilani Park Lahore?
The old name of Jilani Park Lahore is Race Course Park. It was originally built in 1886 as a racecourse for British colonial officers and was later converted into a park in 1978. It was renamed Jilani Park in honor of the former Governor of Punjab, Ghulam Jilani Khan.