If you are fond of history, you should pay a visit to the Pakistan Maritime Museum in Karachi, where you can explore a number of diverse and interesting exhibits. All artefacts honour the legacy of the Pakistan Navy, and are displayed in an interactive setting.
Graana.com provides a detailed guide on the museum below to help you plan your visit.
Overview of Pakistan Maritime Museum
The maritime traditions of the region date back to around 4,000 years ago, since the golden age of the Indus Valley Civilisation.
The Pakistan Maritime Museum, the only institution of its kind in the country, was built to preserve related artefacts and, thus, honour the country's extensive maritime history and heritage – including the role that the Pakistan Navy plays in defending the country's coastlines and maritime territorial boundaries.
The museum is located on PNS Karsaz Road in Karachi. Its construction began in 1993, and was finally completed in 1997. It consists of an auditorium and six separate galleries, the most popular of which is inspired by the Manora Lighthouse.
A massive lake has been constructed on the grounds, and a tiny minesweeper ship and a miniature submarine can be found here. Visitors also get the opportunity to relive the sinking of the Indian Navy ship 'Khukri' during the conflict in 1971 by participating in a recreation of the event.
Other features of the Pakistan Maritime Museum include the Pakistan Navy Gallery, vintage equipment, Karachi Harbor Gallery, Scientific Gallery, paintings, aquariums, vintage weapons, sculptures, murals and more.
In addition, the PM Museum regularly arranges a dolphin show, which involves a Beluga whale, dolphins, and seals.
Exhibitions at Pakistan Maritime Museum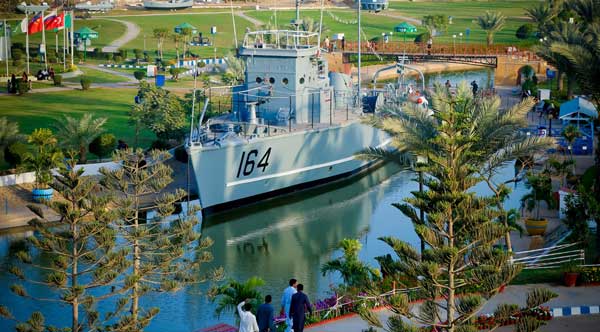 The Pakistan Marine Museum, one of the most famous museums in Karachi, was founded with the goal of increasing the general public's understanding of the country's maritime heritage. It covers an area of around 50,000 square feet, and the structure is split into three levels.
There are a total of 8 galleries and ten exhibitions. If you are interested in galleries in Karachi, you should visit this place.
This museum features a library, a History & Archive Center and an auditorium that can accommodate up to sixty people. The displays include works of art, paintings, dioramas, and murals that portray nautical history as well as the achievements of the Pakistan Navy.
Historical equipment is also on display here. Visitors are given access to more in-depth information on a variety of exhibits through the use of computer-based interactive kiosks that have been installed in several galleries.
Facilities at Pakistan Maritime Museum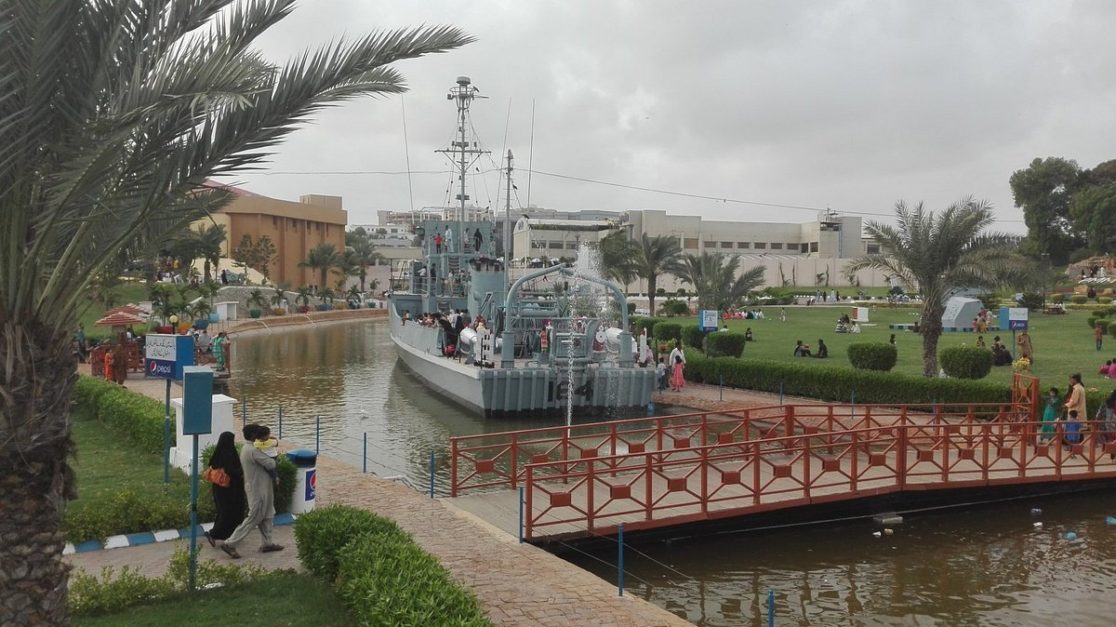 Following are some of the major facilities that are provided at the museum.
Community Centre
The community centre is utilised for hosting PN official functions, welfare activities related to programmes for the troops' families, and wedding events of PN personnel. It can accommodate up to 1200 guests in Halls A & B.
Auditorium
The auditorium is an excellent venue for a variety of events, including concerts, lectures, seminars, keynote presentations, and more. It has a capacity of sixty people, and includes a full stage, audio-visual equipment, and lighting that can be completely customised.
Library
The Pakistan Navy Central Library, one of the most well-known libraries in Karachi, has both fully operational air conditioning and free internet access.
It has a total of thirty research cubicles, a discussion hall, a children's area, free parking, and a separate gate for members. Membership is open to both armed forces personnel and civilians. The public library is open seven days a week.
History and Archive Centre
This was established in 2020 by the Naval Headquarters of Pakistan. Researchers can obtain data from letters, reports, files, notes, photographs, personal memoirs/diaries, and other authentic primary sources here.
The centre is responsible for the preservation and maintenance of these documents, as well as ensuring that they are accessible to historians so that they can learn about the heritage of the navy and understand its significant role.
Food Zone
At the food zone, guests may choose from a number of snacks and beverages. There is also a separate hall available for use for small family gatherings such as birthday parties and the like.
Lake
A stunning lake with fish and ducks is a popular feature among visitors. In addition, they can do paddle boating here as well.
Mosque
There is a mosque on the premises that accommodates male and female visitors in separate sections.
Play Area
The play area at the museum is especially popular among families. It is set to add new rides in the near future.
Parks
Guests can also take a stroll in the large grounds of the museum, where seating areas have also been added.
Souvenir Shop
You can find the souvenir shop on the right side of the main exhibit where you can find all the famous souvenirs of Pakistan.
It sells a wide selection of mementos, trinkets and presents, including handicrafts and home decor items. The proceeds go towards providing for the Shuhada's families.
Guidelines for Visitors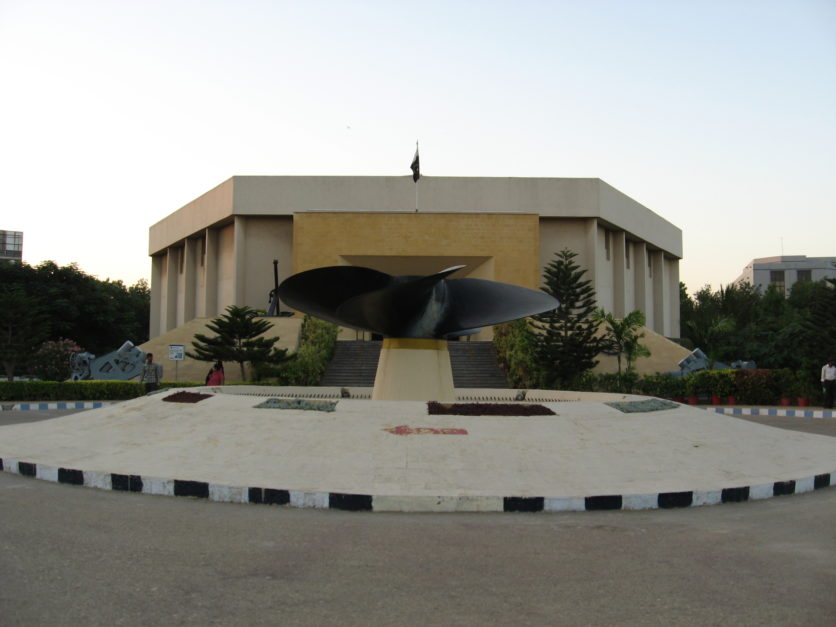 a. It is strictly prohibited for guests to touch any of the artwork, antiques, or displays in the museum.
b. The building's interior, particularly the auditorium, should be kept in a clean and sanitary condition at all times.
c. Accompanying instructors and parents are accountable for the behaviour of visiting pupils as well as their adherence to school rules.
d. Visitors are not permitted to bring any type of edible item, school bag or lunch box into the museum building.
e. Commercial photography and video production are not permitted without prior authorisation from the appropriate authorities. In the event that a guided tour is being given, permission can be taken from the accompanying guide.
f. The museum strongly suggests that school groups come with a teacher for every ten students.
g. Guided tours of school children are available and can be taken advantage of by prior coordination at [email protected]
h. Museum security staff reserves the right to ask visitors to leave museum premises in the event that rules are violated.
Timings
The opening hours are as follows:
Monday – Friday: 9:00 AM to 10:00 PM
Saturday – Sunday: 9:00 AM to 11:00 PM
Ticket Prices
Adults: Rs. 30/-
Children. Rs. 20/-
For more tourist guides, visit the Graana blog.