Pakistan launched its first National Security Policy in January 2022, which is said to have shifted its perspective from a geopolitical to a geo-economic perspective. However, the nosedive of the rupee and Pakistan's depleting foreign exchange reserves have raised questions.
Graana.com, Pakistan's smartest property portal, takes a brief look at the economic condition of Pakistan.
Pakistan's Politics: Overview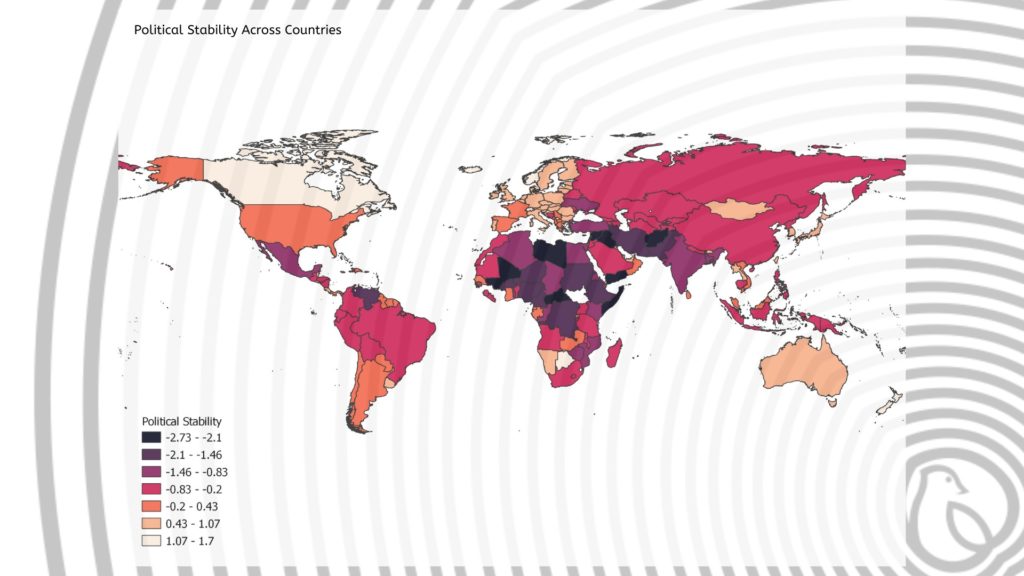 The political uncertainty that started with the passing of the No-Confidence Vote against the previous government has taken a hard hit on the country's economy. The political scenario remains in turmoil, with Pakistan Tehreek-e-Insaf (PTI) delivering a blow to Pakistan Muslim League-N (PMLN) in Punjab's by-elections.
In addition, Punjab Assembly's Deputy Speaker Dost Muhammad Mazari's refusal to not count PMLQ's vote to de-seat Hamza Shehbaz as Chief Minister and the Supreme Court's summon to the deputy speaker and the subsequent notification of Pervaiz Illahi as the Chief Minister of Punjab added fuel to the fire. This turmoil affects the investor's confidence and, hence, takes a toll on the economy.
Pakistan's Economy: Overview
Owing to political instability, the rupee's free fall continues; it has depreciated to an all-time low of 239.37 PKR/1USD in the interbank market.
Pakistan has ranked fourth on Bloomberg's 2022 sovereign debt vulnerability index, which identifies countries most likely to default on their financial obligations. Pakistan has a 16.8% government bond yield, a 1492 basis point 5Y credit default swap spread, an interest expense of 4.8% of GDP, and a government debt of 71.3% of GDP in 2022.
Moreover, the current account deficit is projected to be $17 billion in the fiscal year 2022. The current account deficit has increased due to a rise in the import bill. The import bill for the July-May period for the current fiscal year is $72.1 billion, up from $50.8 billion during the same period last year. The increase in the import bill is mostly attributable to an increase in the prices of petroleum products, which increased to $23 billion in the fiscal year 2022 from $10 billion in the previous fiscal year.
On the other hand, Pakistan exported $28.8 billion in products and services in the fiscal year 2021-2022. Despite optimistic export figures, the current fiscal year's trade deficit has reached $43.3 billion.
State Bank's Perspective
The acting governor of the State Bank of Pakistan, Dr. Murtaza Syed, has stated that Pakistan is, in fact, not among the most vulnerable countries. He added that the country's fair debt-to-GDP (gross domestic product) ratio is 70 percent: "It is not justified to compare Pakistan's debt-to-GDP ratio to Ghana's (80 percent), Egypt's (90 percent), and Zambia's (100 percent), while Sri Lanka's ratio is 120 percent."
Furthermore, Pakistan's external debt is 40% of GDP, whereas Tunisia's debt is 90%, Angola's debt is 120%, and Zambia's debt is over 150%. Syed said that we should also look at Pakistan's long and short-term debt. He said that only 7 percent of Pakistan's foreign debt is short-term compared to Turkey, which has short-term foreign debt of 30 percent.
One of Pakistan's most crucial economic support is entering the International Monetary Fund's (IMF) program on the 13th of July. Experts suggest that IMF support coupled with inflows from friendly countries the rupee is expected to stabilise at the exchange rate of Rs.200/1 USD.