Real estate is one of the most famous and widely practised business investment ideas in Pakistan. Due to its high liquidity, great returns, and great security, real estate is said to be one of the most lucrative investment ideas in Pakistan.
If you are already into real estate or you plan to step into it in the near future, this blog is perfect for you.
In this blog, we will tell you about the top marketing strategies that you should incorporate into your real estate business.
So, let us get started.
Effective Ways to Market Property Online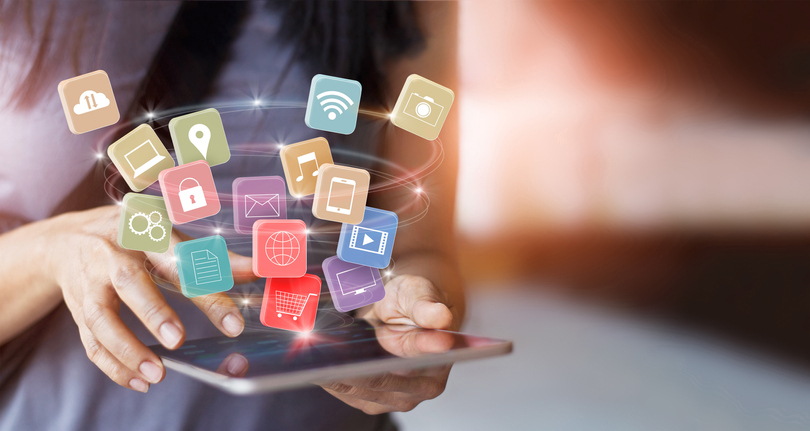 Create an Online Presence
This is the era of scientific advancements and digitalization. The old marketing methods do not work anymore and to remain in the business, one needs to incorporate the latest marketing strategies in the business.
One of the initial steps that you should follow is to create an online presence for your business. For example, if you deal in real estate projects, build a website and showcase your product offerings on the website. List the prices, add project description, high-quality photos and contact details to attract potential customers. 
Today, a huge number of people prefer to explore real estate options online. A concrete and relevant online option will take your business to the next level.
Online Open Houses
An open house is an event where the doors are open to the general public to allow people to look around the business and learn about it.
 If you are into real estate projects, an open house might be a good option for you. Through OH sessions you can attract a lot of potential clients, that too in a very short duration of time. 
To increase your chances of success, use online mediums such as social media networks to share the open house. 
For example, you can use Instagram stories and live sessions to share the event with the masses.
Social Media Channels
Social media is one of the most practical and convenient ways to reach your target audience. Today, most people have accounts on Facebook, Instagram, Twitter, and TikTok. If you are into the real estate business, you should definitely use Facebook to market your real estate projects.
You can use these media to sell your products and services to customers.
Make pages on these sites, share good quality content, add stories and highlights and share the content as much as you can.
You can also boost your posts and add paid advertisements to increase the viewership of the masses. 
Use the Power of Advertisements
Advertisements can change your game. If you want your product to stand out in the crowd, use good visuals and advertisements. Make sure the message you are trying to convey is clear, concise, and has the potential to grip the attention of the customers. 
The best thing about online advertisements is that they are cheap and very easy to use. For instance, you can boost your posts on Instagram, starting merely from Rs.500.
Email Marketing
Email marketing is another way to make some noise about your product offering. In real estate, monthly and weekly newsletters work the best. Simply put your highlights and achievements in the newsletter, make it exciting and vibrant and people will notice your presence. 
Start Your Youtube Channel
The best way to share your video content is through youtube. If you are a real estate agent and deal in buying and selling houses, youtube can be your best friend. And the best things about this amazing platform? It is free.
Simple make videos of your properties, add descriptions and upload the content. You can also use youtube for virtual tours, especially during the ongoing global pandemic.
Make an interesting house tour video and upload it on youtube.
If you want to monetize your channel, you can do it too very easily. Make interesting and very crisp videos and share them. When your channel will reach certain views, Google will start paying you through Google AdSense.
Start a Blog
Apart from websites, blogs are an excellent way to reach out to your customers. Interactive blogs with unique content can draw a lot of customers. If you want to increase your presence over the internet, optimize your blogs using SEO best practices.
As compared to a website or an online portal, a blog is more informal and interactive. Through the comment section, also allows you to communicate directly with the customers. 
Pinterest Boards
Another great way to promote your real estate business is through Pinterest. Pin the pictures of your properties and other real estate projects on Pinterest to get maximum exposure. You can also link your website or blogs with the pins. In this way, your Pinterest will redirect your potential customers to your website or blog.
Mobile Application
With the advancements in science and technology, the mode of doing business is also changing. Now, people are no longer using traditional and old modes of doing real estate. Now, technology has taken over. 
To remain in the business, you need to incorporate the tech. For that, one of the first things you need to do is to come up with a mobile application.
A mobile application with desirable features and a user-friendly interface attracts a lot of customers.
For instance, Graana.com, Pakistan's smartest property portal is changing the real estate industry of Pakistan. Through their user-friendly mobile application, people are now able to find their dream property, that too in a very short duration of time. 
Influencers
Last but not least comes the influencers. Influencers are the people who have a strong social media presence. They use their platform and content to spread the message. 
You can hire influencers and use their voice to tell the masses about real estate projects. 
So, these are some of the best ways to market your property online. Add these strategies and steps into your business and get ready to take your real estate business to the next level. Also, if you want to learn more about real estate marketing, visit the Graana blog.
If you have any queries, let us know in the comment section below and we will get back to you as soon as possible.
Read More: