When it comes to home décor, good-quality furniture comes to mind first. Now people have a lot of concerns related to furniture. They want their house to be decorated with up-to-date furnishings.
The reason why the new generation has become so picky about furniture is that they are aware of the fact that furniture is an expression of your taste and personality.
What do you think is the first thing people notice when they visit your house?
Without overstating, we think, it is your furniture.
Furniture brands in Pakistan have invested a lot in good-quality furnishing. The lounge, kitchen, and room are three main parts of the house that are noticed more than any other; furniture brands have focused on making chic furnishings specifically for these areas.
In this blog, Graana.com has listed down best furniture brands in Pakistan for you.
Let's have a look!
Interwood
source: careerz360
Interwood is one of the most popular furniture brands in Pakistan, with branches almost everywhere. It is purely known for its elegant, classy, and sleek designs. Interwood deals in furnishings for both offices and homes. They have a wide variety of contemporary and modern furniture.
Interwood, over time, has made its presence to be known in beautiful and luxurious designs of bed sets, sofa seaters, coffee tables, dining tables, and a lot more.
Interwood has made a selection of furniture even easier for you. If for some reason, you are not able to visit the store in person, you can simply visit their website, select the furniture piece you like, and it will be delivered to your doorstep.
Urban Galleria
source: urbangalleria.com
With an option of countrywide delivery, Urban Galleria is one of the leading furniture brands in Pakistan. It is one of the most reliable and authentic brands, making online shopping easy for everyone. They are most popular in sofa seating as they deal in many sofa sets.
They also deal in modern bedroom furniture and classy dining table sets. You won't get bored while scrolling through their website and would end up choosing a furniture piece for your house. Urban Galleria is known for its customer service.
They provide a 5 years product warranty and free delivery nationwide.
Home Factree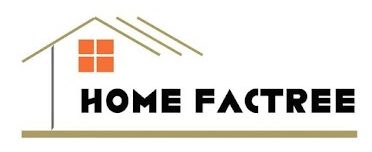 source: Pakistan Places
If you are looking for a masterpiece furniture store in Pakistan, Homefactree is the place to visit. The brand promises to bring life to a space and set it up in a creative and refreshing area.
Homefactree is a team of innovative architects and craftsmen that ensures that the customers are satisfied, and good quality products are delivered.
They have vast experience ranging from furniture design to customer service to new product development. Homefactree team's commitment and expertise in the furniture industry motivated them to maximize at every step. So, even if you are looking for imported furniture, visit a tree today and get a hold of the best table across Pakistan.
NM's Furniture
source: nmfurnishers.com
One of the most famous names in furniture brands is NM's. It is the largest furniture manufacturing shop in Pakistan. The motto of this brand is "NM's furnishers, where comfort and novelty go parallel". To provide elegance in a modernized setting by a blend of modern and traditional to formulate a unique design.
Shopping for furniture in a physical store is a complete delight. The brand deals in different furniture categories, including chairs, tables, consoles, bed sets, sofa sets, ottomans, wall hangings, mirrors, and sideboards.
The company does not compromise on quality and standard and aims to provide high-quality products to its customers. NM's furnishers offer various services to its customers, which primarily include laminated wooden floor installation, interior design, interior architecture, curtains, wallpapers, and project management.
Their materials are sourced through quality-approved suppliers so that there is no compromise on the standard, and the customers receive a product worth the money they have paid.
Kalam Kaar
source: Facebook
The next pick for the most famous furniture brand in Pakistan is Kalam Kaar. From opening a small showroom in a garage in the year 1990 inspired by the Asian heritage, the company has progressed and marked itself as one of the most known and famous brands in Pakistan. Kalam kaar has also been awarded the Prime minister's business achievement trophy.
They worked with various other famous brands around the world throughout these years which include Selfridges, Harrods, Fowler, and Colefax. The brand has some values that they focus on such as ethical design, social responsibility, and environmental sustainability.
They have a wide variety of furniture pieces from bedroom sets to dining room furniture pieces to drawing room to lounge. They also have a vast collection of accessories for décor. If you want to discuss what particular type of furniture you are looking for, Kalam Kaar offers free consultation on their website.
Kit and Kaboodle
source: Facebook
If you are looking for the trendiest and top furniture designs, Kit and Kaboodle is the place to visit. The team is entirely based on experienced professionals. The brand collaborates with different designers all across the world so that it can provide its customers with a unique and classy design according to their demands.
They have furniture pieces ranging from lounges to bedrooms and dining. They have a wide variety of lighting and decoration accessories. Other than this they also offer home styling.
Under this service Kit and Kaboodle helps you design your house according to whatever you have in mind in a very aesthetic and beautiful manner. Their team contains dedicated home stylists who will help you in building an ideal look for your space.
Kit and Kaboodle's homes styling includes
A brief meeting and site visit
Making a furniture plan
Advice on wall paint and décor selection
Help in selection of furniture
Presentation of the area design planned
Revisions, if required
3d model for design
Delivery and assembling of furniture
Markham Furnishers
source: Facebook
Founded in the year 1998 by Khawaja Maqbool Elahi, CEO of Markham furnisher. The company has grown over time and marked its name as one of the most famous furniture brands in Pakistan. The brand's idea was to build home furniture of high quality.
The company's main aim is to highlight the vision and be a brand that is growth-oriented, environmentally responsible, and globally renowned.
Customer service is the primary focus of the company, they believe in timely completion of the project or the products to provide its customers a furniture shopping experience like never before. With all kinds of styles and good quality furniture, Markham furnishers aim to supply interior designers and architects.
They work on projects like hotels, resort offices, and a lot more. They make their furniture pieces with the finest quality and imported wood such as ash, mahogany, beech, walnut, oak, teak, etc. as regular stock the company has 12000 cubic feet of seasoned wood.
High Life

source: Facebook
One of the most famous furniture brands in Pakistan is high-life which deals in imported furniture. For commercial, home, or office use, high life provides you with the finest and the most comfortable quality of furniture.
They have a vast and complete range of advanced massage chairs, fitness instruments, sofa recliners, and a lot more. They offer the service of both in-store pickup and home delivery.
Simply you can visit their website and select furniture according to your requirements and place an order.
Marina Home
source: Facebook
The top furniture brand on our list includes the name of the most popular marina home. It is an international brand with two branches in Pakistan. Marina home has showrooms all across the world.
Three things on which they focus are innovation, creativity, and quality. They deal in a variety of seating which includes armchairs, sofas, lounge chairs, recliners, ottomans, and a lot more.
Besides this, they have a variety of bed sets, tables, storage, lighting, decorations, rugs, and outdoor furniture.
In this blog, Graana.com has listed down the famous furniture brands in Pakistan for you. Have a look at these and visit the nearest store of these famous furniture brands to find the finest quality furniture for your house.
All these famous furniture brands in Pakistan have promising customer service to provide their clients with an amazing shopping experience.
They use good quality materials that make their products unique from others. Decorate your home today by seeking consultation services from designers and architects of these brands. Do check out these furniture brands and let us know what you think about them. For more information, visit Graana blog.
Read More
Pros and Cons of Using Teak Wood for Outdoor Furniture