According to a report issued by Payoneer, a global payment platform, Pakistan has ranked as the 8th fastest-growing freelancing economy in the world, with a growth of 69 percent. These stats show Pakistan's bright future of freelancing and online website earnings.
Thanks to advancements in technology, earning money is relatively more manageable now. There are a lot of websites that provide you with online earning opportunities, that too at simple terms and conditions. Apart from websites, there are many small business ideas and investment opportunities that you can start today.
In this blog, we bring you some of Pakistan's most popular and trustworthy online earning websites that will help you gain financial freedom.
So, let's get started.
Overview of Online Earning Websites in Pakistan
Online income has significantly increased in Pakistan during the past few years. People are making use of the internet's capacity to create cash in a variety of ways. A standard option is freelancing, which enables people to market their abilities and services to a global audience.
Through sponsorships and advertising, content creation in blogs, videos, and social media posts provides the potential for profitability. E-commerce and online marketplaces have allowed business owners to reach a larger market with their goods and services. Additional money is provided via online surveys and microtasks.
Through affiliate marketing, people can make money by advertising goods and services. Online education and tutoring are also in high demand, and some Pakistanis have even dabbled in e-commerce and dropshipping. Another way to earn money online is through user testing for websites and mobile applications.
Many people in Pakistan can now earn money online thanks to these varied options, which appeal to various abilities and hobbies.
Pros of Online Earning Websites in Pakistan
People wishing to work from home in Pakistan can access several benefits thanks to the best online earning platforms. The following are some advantages of adopting such platforms:
Online earning platforms offer flexible job opportunities, including working hours and location. This is especially helpful in Pakistan, where many people enjoy having the freedom to choose their hours or work from home.
Worldwide Market Access: Through these platforms, Pakistanis can access worldwide markets and provide their services and goods to a clientele worldwide. Higher earning potential and exposure to a broader range of clientele may result from this.
Diverse revenue Streams: Websites for online employment provide various revenue opportunities, including freelance work, content development, e-commerce, and affiliate marketing. Thanks to this diversity, people can explore numerous options and potentially increase their wages.
Low Entry Barriers: Many online income options need only a little money upfront, making them available to a broad spectrum of people, including those with limited resources.
Working on these platforms can assist people in developing their abilities, gaining experience, and creating a portfolio. Future job opportunities and career advancement may benefit from this.
No Commute: Pakistan's main cities frequently experience heavy traffic and protracted commutes. Traveling is not necessary when working online, which saves time and money.
Revenue Stability: Because people can have numerous clients or revenue sources at once, earning money online can help people maintain some level of income stability.
Payment Security: Many online earning platforms provide safe payment options, guaranteeing that people get paid on time and consistently.
Reduced Overhead: Online business owners and freelancers can spend less on overhead costs like rent and utilities than conventional brick-and-mortar establishments.
Opportunities for Global Learning: Working with foreign clients and customers enables Pakistanis to gain knowledge of various cultures, commercial practices, and industries.
List of Online Earning Websites in Pakistan
Best websites to earn money online in Pakistan
Fiverr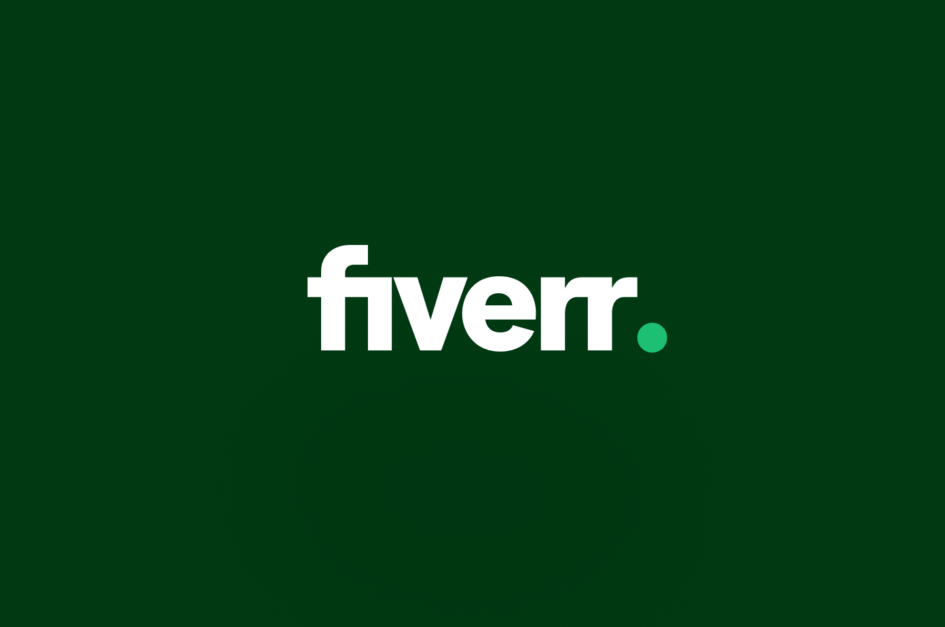 Fiverr is one of the online earning websites in Pakistan where you can buy and sell services. The basic services start from $5, and the charges may increase depending on the work you are doing and your expertise.
The website has over 300+ categories where you can showcase your skillset, ranging from graphic designing to online marketing to writing articles. It is a platform where you can easily earn money online in Pakistan without investment.
Some of the most common categories on Fiverr are:
Graphics & Design

Digital Marketing

Writing & Translation

Video & Animation

Music & Audio

Programming & Tech

Business

Lifestyle
In short, the website has many opportunities for people with the aforementioned skills. Log into the website, enter your details, create gigs, bid on projects, and get your first project. You can easily withdraw your earnings through online payment options such as Paypal, Payoneer, or bank transfers.
Fiverr charges a 20% commission from every sale the seller makes, whether it's a $5.00 price Gig or a $100.00 gig. If you're making a sale of $5.00 you'll be charged a $1.00 commission, a $20.00 commission for the sale of $100.00.
Upwork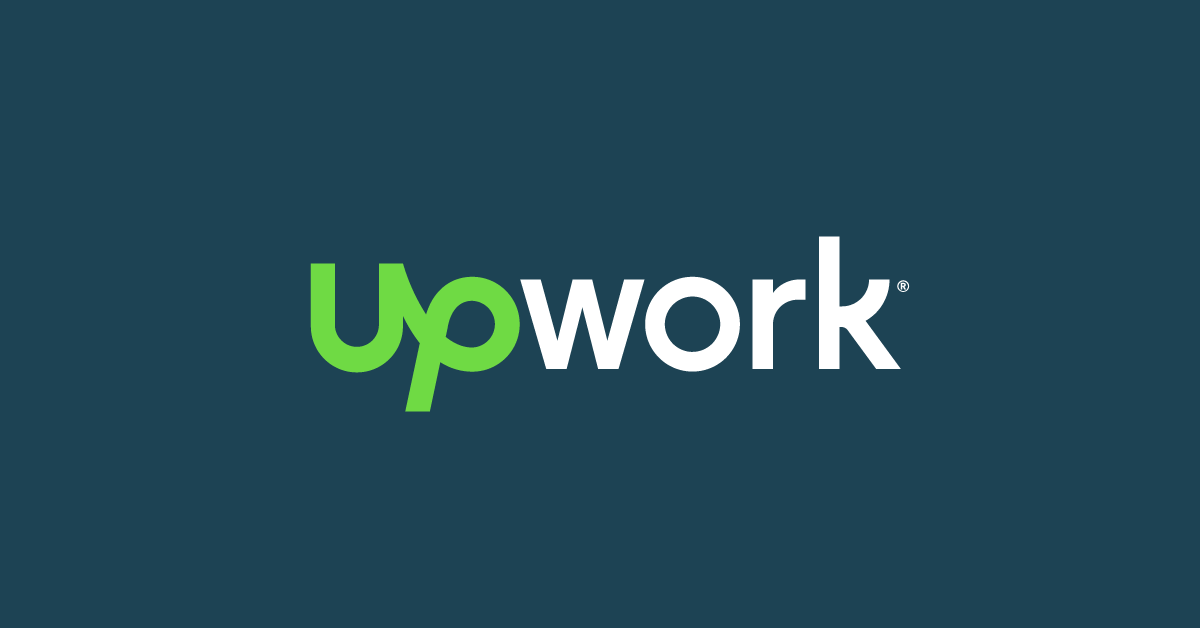 Upwork, previously known as oDesk, is an American freelance platform. The website has around 18M registered freelancers and 5M registered users. 3M jobs worth over $1B are posted annually, making Upwork the largest freelancer marketplace in the world.
Upwork allows the client and freelancer to interact with each other digitally. Both sides interview each other, and buyers hire the sellers. It is one of the most famous ways for students in Pakistan to earn money online.
The client has to make an account on Upwork where he or she can post his or her job requirements. A job must have a description, details of the project, a timeframe, and, most importantly, a realistic price range.
Different freelancers bid for the project after the job is posted on the site. The client then interviews the freelancers and selects the freelancer who is suitable for the job. You can also review the profiles of buyers/sellers on the website. Before making any deal, check the profile, response rate, ranking, charges, etc.
Some of the famous categories offered by the website include:
2D Animators

2D Game Assets Designers

3D Animators

Accountants

Acquisitions Specialists

Administrative Assistants

Adobe Acrobat Experts

Copywriters.

Back-End Developers

C++ Programmers & Developers
To be a successful freelancer on Upwork, you must have a reasonable response rate and reviews. Most importantly, you should know the art of bidding for projects.
Freelancer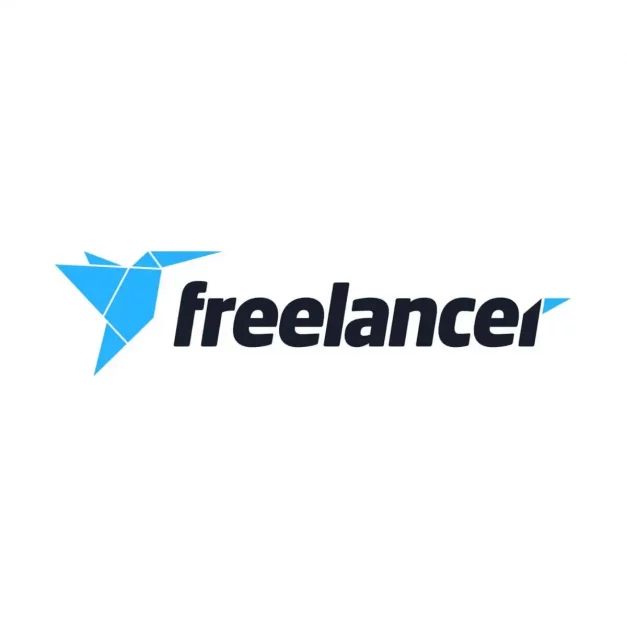 Freelancer is one of the oldest and most legit online earning websites in Pakistan. It is a perfect site for people who want to make good money from the comfort of their homes. You can take up small projects and invest your time in long-term projects, depending on your personal preferences. You can also take projects on fixed rates, or you can charge on an hourly basis.
In short, Freelancer is all about diversity and flexibility. You can also update your client regarding your progress rate through the Freelancer app. Clients can track your progress, monitor hours, communicate, and share details. This real-time communication will make things easier for you.
Most importantly, the website ensures safe, fast, and transparent transactions. They offer state-of-the-art security for your funds. All transactions are secured with DigiCert 4096-bit SSL encryption. You can even ask your clients for milestone payments to ensure your hard-earned money gets to you safely.
Etsy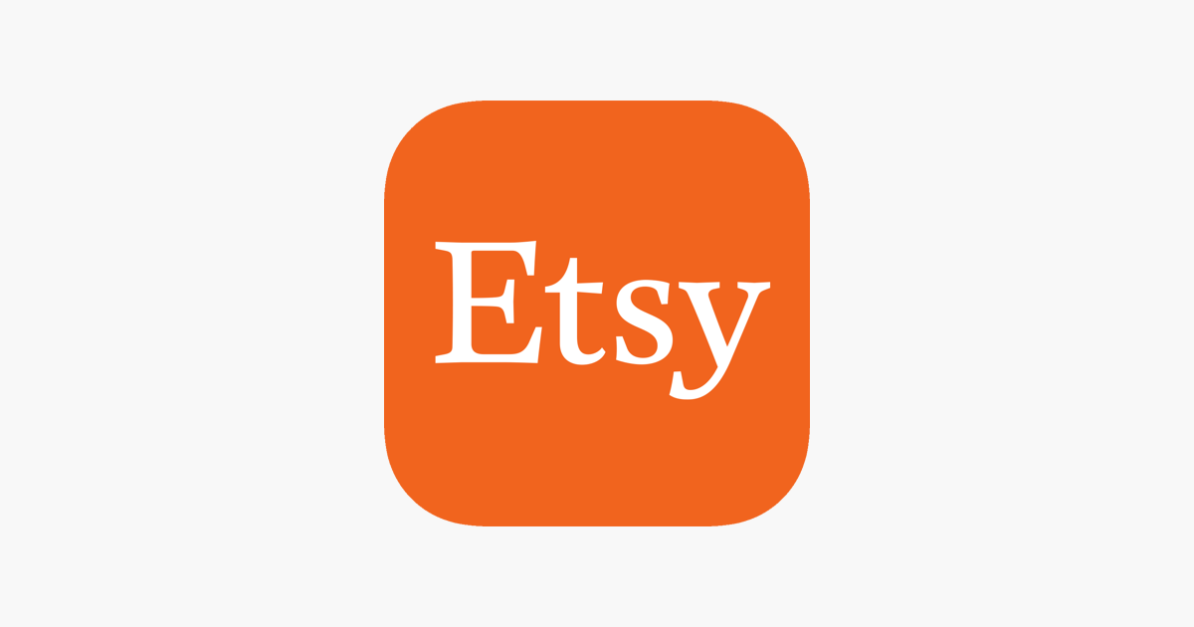 Etsy is your best friend if you have an artistic soul and love creating art and crafts. It is a global online marketplace where people come together to make, sell, buy, and collect unique items. It is one of the most creative online earning websites in Pakistan. For example, if you want cute decor pieces for your small studio apartment design ideas, Etsy is the perfect place.
It is a platform that has no warehouse. It is a platform where hundreds of artists come and sell things they love. So, if you are a jewelry maker or good with knitting, sign up and open your store on Etsy.
Some of the mainstream categories at Etsy are:
Personalized gifts

Home decor ideas

Bath & beauty gifts

Work from home

Tie-dye

Gifts for kids & babies
YouTube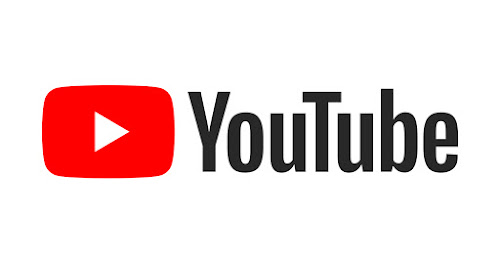 You must be aware of YouTube. Everyone loves watching videos on online video streaming sites. Did you know that YouTube can help you earn a lot of money, up to $17,000 a year? Create your channel, create quality content about the things you are passionate about, upload the videos, and start earning money. YouTube pays you money per view.
If you want to understand how real estate YouTube channels work, give visit to real estate YouTube channels and the best real estate podcasts. The amount you earn through YouTube highly depends on your niche, video content, and the country you target.
If you are targeting Asian countries like Pakistan, India, and Bangladesh, you will earn less money per view. Similarly, if you are targeting the western region, you will make more money.
Blogging & Google Adsense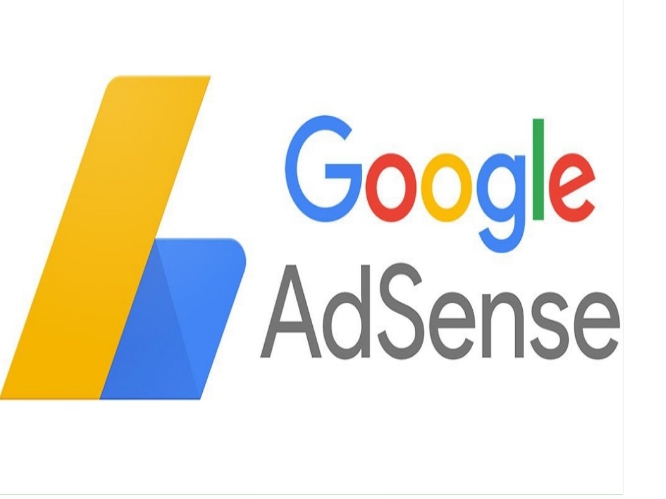 Blogging is an excellent way to generate income—one of the most common platforms that you can use to publish your content in WordPress. WordPress is a free and open-source content management system written in PHP and paired with a MySQL or MariaDB database. In short, it is a platform where you can make websites and blogs and earn through it.
WordPress is an excellent place to turn your creativity into a business if you are a wordsmith and love to play around with words. You can start your blog or website on WordPress very quickly. Like, there are some really good real estate blogs that you can read to update yourself about investment opportunities, construction cost, tips and tricks, and plot size conversion.
Sign up on the website, choose a layout, put the content out there, and spread it. Different plans are available on WordPress, ranging from free to premium accounts.
Some of the ways your blog/website can earn you money are:
Use affiliate marketing on your blog.

Add banner adverts to your website.

Write advertorials and sponsored content.

Review products or services.

The charge for sponsored social media posts.

Write guest blog posts.

Sell digital products on your blogs, such as printables and ebooks.
When your blog attains healthy traffic and views, apply for a Google Adsense account. Through Google Adsense, your audience will see ads on your website/blog, and in return, you will get paid.
Guru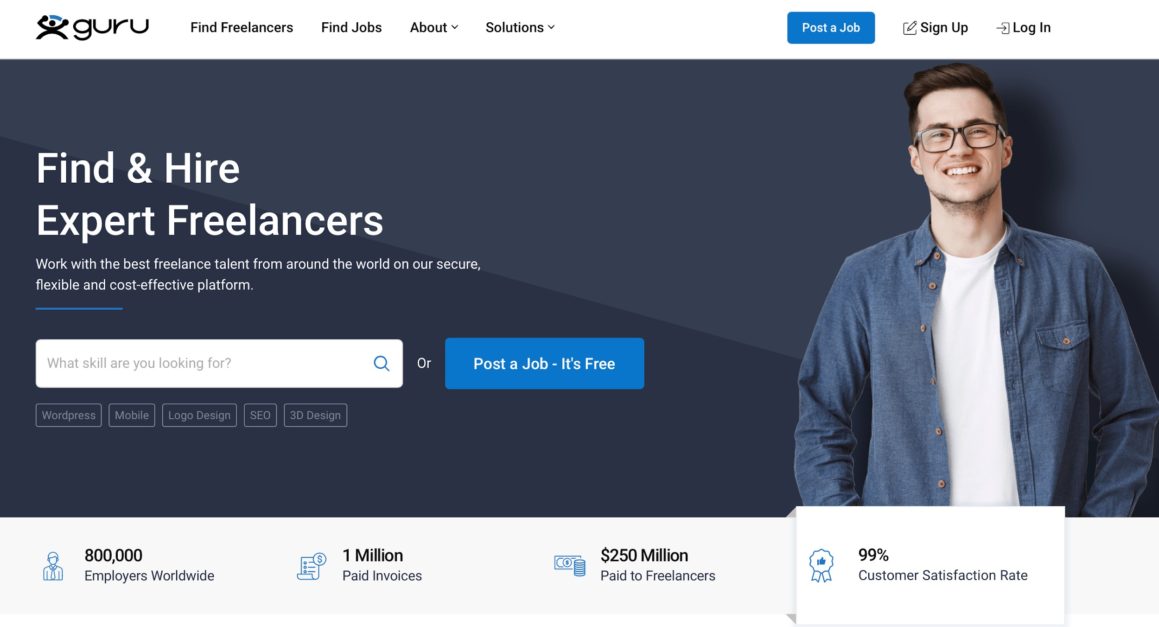 Guru.com is a freelance marketplace that links companies and individuals with independent contractors who can offer various services, including writing, programming, design, and administrative assistance.
On Guru.com, independent contractors can set up a profile, display their portfolio and abilities, and submit bids for tasks that clients have posted. Additionally, clients can narrow their search for freelancers based on parameters like specialization, region, and hourly rate.
Guru.com provides many tools, including messaging, time recording, and invoicing, to help clients and freelancers communicate and work together. When clients and freelancers disagree, the site also offers dispute resolution services.
Guru.com charges a fee for its services, which varies based on the type of membership and the volume of work done. Overall, Guru.com can be a helpful platform for clients and freelancers, providing a simple and dependable way to connect and work together on tasks.
Daraz. pk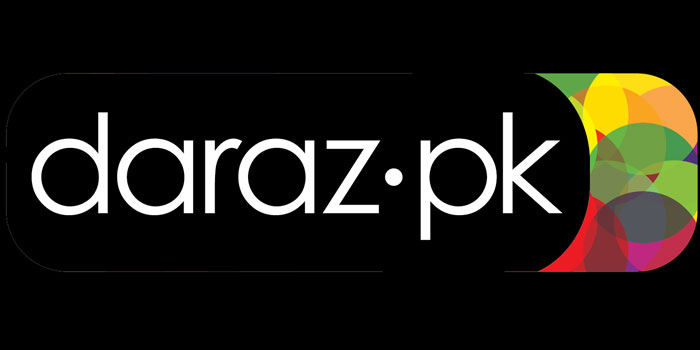 We all have heard about Daraz. pk. It is the biggest eCommerce website in Pakistan, with millions of products.
Did you know that you can earn from Daraz as well? Yes, you heard us right.
Not many people are aware of the Daraz Affiliate Program. In this program, social media influencers, bloggers, information sites, coupon sites, price comparison sites, and review sites earn a commission by referring users to Daraz. pk.
If you are a blogger or have a website, you can easily earn money through Daraz. Daraz follows a commission model, which means you will make money per sale.
How awesome is that?
Simply apply through the website, and the daraz team will review your blog or website. If your blog will get approval from the team, you will be asked to sign a contract with the company, and you can start earning money then and there.
Shopify
Shopify is a well-liked and adaptable e-commerce platform that offers Pakistanis a great way to make money online. Shopify, one of the top platforms for online income generation, enables people and companies to build and run their online stores quickly.
Shopify's vast customization possibilities, integrated payment systems, and user-friendly interface are highly valued by Pakistani entrepreneurs and freelancers as they create and expand their online businesses. The platform makes it easier to sell goods and provide services, making it a valuable tool for various online companies looking to enter the digital market and take advantage of the nation's expanding e-commerce trend.
So, these are some of the most common and easy ways to earn money from the comfort of your house. Try these websites and platforms, and let us know what you think of them. Give these sites a go and earn money online in Pakistan.
Did you not find the kind of website you were looking for? Let us know in the comment section below, and we will review the platform for you. If you have any queries about "how to earn money online in Pakistan," let us know. We will be more than glad to help you.
Let the earnings begin!
FAQs
Which site is best for earning money in Pakistan?
In Pakistan, there are several trustworthy online marketplaces and websites. Popular choices include online marketplaces for selling goods like Daraz and OLX and freelancing websites like Upwork, Fiverr, and Freelancer. If done well, blogging, creating material for websites like YouTube, and affiliate marketing can all be lucrative. The ideal option depends on your abilities, interests, and available time.
Which is the No. 1 earning App in Pakistan?
The idea of a "No. 1 earning app" can change depending on the kind of work you're interested in. Rozee.pk for job seeking, EasyPaisa and JazzCash for mobile wallet and payment services, and different delivery apps like Foodpanda and Careem for gig-based employment are some of the more well-known applications for making money in Pakistan. The perfect app for you, nevertheless, will rely on your unique requirements and objectives.
How to earn money online in PKR?
Through many strategies, it is possible to make money online in Pakistani Rupees (PKR). You can look at online tutoring and teaching opportunities, sell goods online, engage in affiliate marketing, create content on websites like YouTube or a blog and monetize it, or offer freelancing services. It's crucial to do your homework and choose a method that fits your interests and skills.
What is the best online work in Pakistan?
The "best" online work in Pakistan might vary substantially depending on a person's preferences and skill set. Many Pakistanis have found freelancing successful, especially in industries like web development, graphic design, content writing, and digital marketing. Businesses that use dropshipping and e-commerce have grown in prominence. The most significant online employment for you will ultimately depend on your skills and interests.